ColorForward™ 2022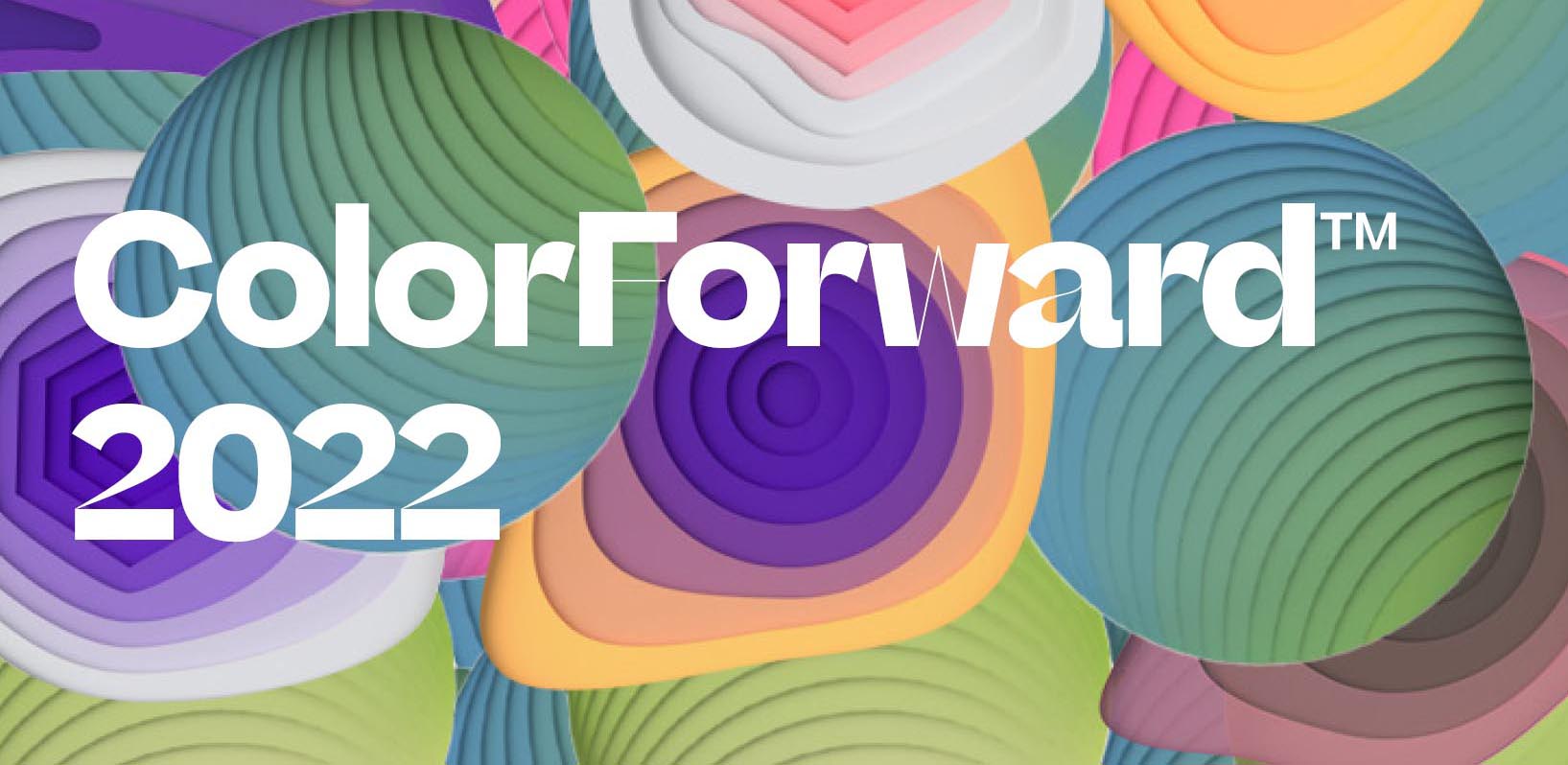 Looking ahead to 2022, the ColorForward trend watchers within ColorWorks at Avient expect the effects of the COVID-19 pandemic to linger for some time, even if vaccines and treatments allow the world to return to some semblance of 'normal.' However, in comparison to the trends for 2021, which sometimes seemed to contradict each other, they see a silver lining around the pandemic cloud.
They predict, for instance, that most of us will emerge from this period of lockdowns and isolation stronger and more mature, potentially having discovered new or hidden talents and interests. They also see a growing movement toward national self-sufficiency and self-interest, as the coronavirus has exposed the fragility of relying solely on a global supply chain. New, remote approaches to working will most likely continue even after the pandemic is under control, making it somewhat difficult to find a reasonable work/life balance, yet also providing new levels of flexibility and freedom. Finally, the team notes how the current crisis has highlighted weaknesses in the existing healthcare system. They foresee accelerated acceptance of tele-medicine and other new approaches to patient care as a result.
 "For 2022, the overall color palette is dominated by shades of yellow," explains Judith van Vliet, ColorWorks Senior Designer and leader of the ColorForward team, "and many of the other colors are joined to the yellow family. For instance, many of the greens, reds, oranges and some of the blues, have a high yellow influence, creating a sense of the warmth of human connections that are interrupted by the social isolation the pandemic forces on us. In addition, the yellowish greens are indicative of our need to reconnect with nature and avoid the synthetic, including all of the screens and digital connections we must now use excessively."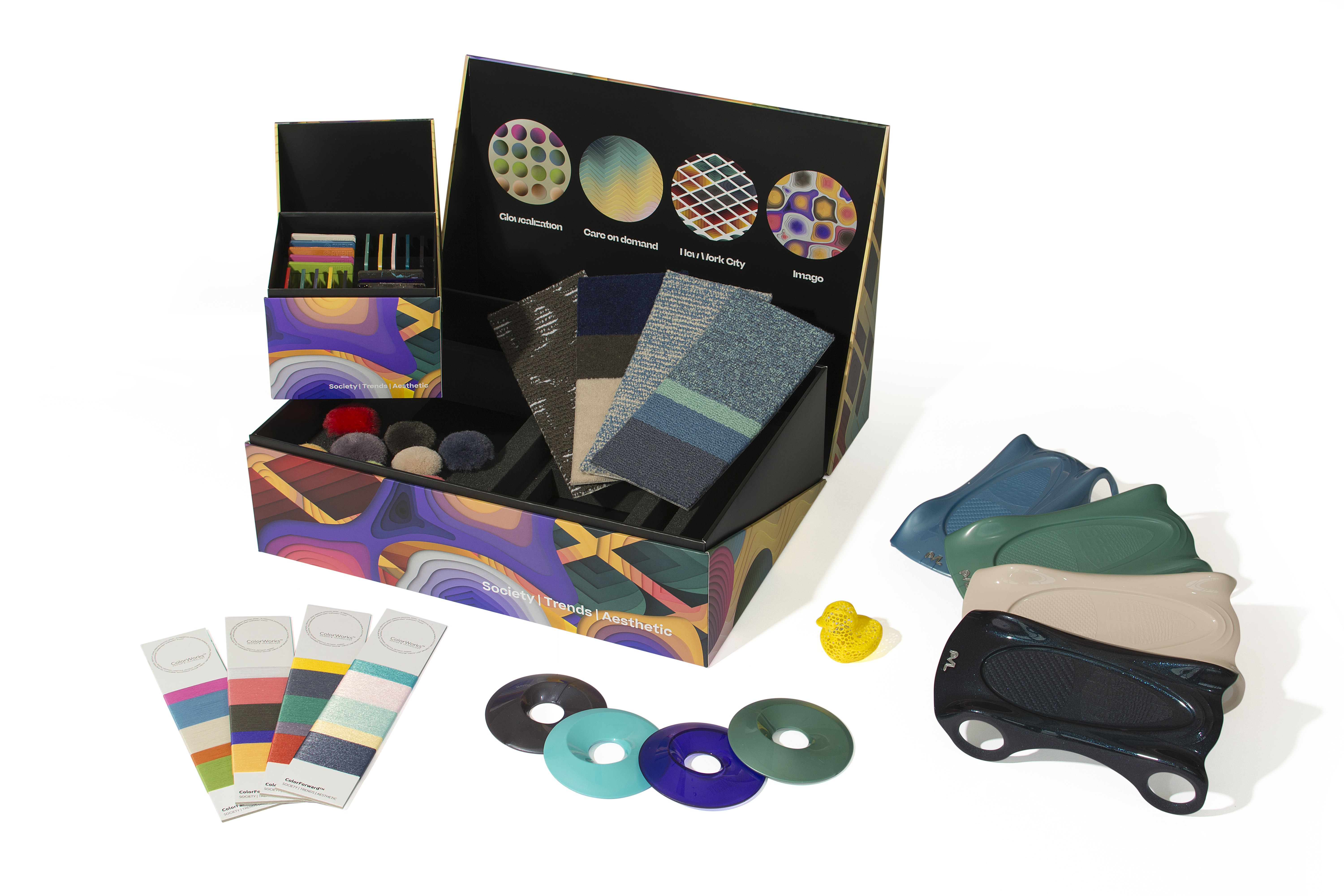 As in previous editions, ColorForward 2022, identifies four societal trends that can be expected to influence consumers consciously or unconsciously in the next few years. Then, for each trend theme, it presents five colors that are expected to elicit a response in consumers. This unique tool can then be used by plastic product designers and marketing professionals to help them make more informed color choices for new products and packaging.
IMAGO
Upside to isolation?
Under the shadow of Covid-19, people are isolated, craving both physical and emotional contact, while digital communication (Zoom meetings, online chat rooms, etc.) have become a way of life. By 2022, however it is expected that there will be a welcome return to a physical world, even as these digital forms of communication continue to be a part of life… More
GLOWCALIZATION
Seeking self-sufficiency
After many years of increasing focus on globalization and interdependence among nations, the ColorForward team sees a growing trend toward national self-sufficiency and even self-interest. Of course, this is visible in Brexit and similar movements toward nationalism and even isolationism. But those developments tend to be more political, while the Avient ColorWorks trend watchers see the shift as being more practical…. More
NEW WORK CITY
The work/life challenge
Even assuming the Covid-19 is no longer a major threat by 2022, the way people work will have been unalterably changed, the Avient ColorWorks trend specialists believe. Many will continue working from home. Business meetings will not necessarily involve travel but rather can be held virtually and work can be completed from essentially anywhere. Some companies may opt to eliminate much of their office space altogether… More
CARE ON DEMAND
Changing healthcare landscape
If you haven't seen a doctor in-person since the outbreak of Covid-19, you're not alone. Care on Demand notes that healthcare around the world is not only a hugely important issue but is also a field that is changing dramatically and very quickly. … More
Click HERE to learn more about the full ColorForward experience.