Cesa™ Additives for Polyolefin Films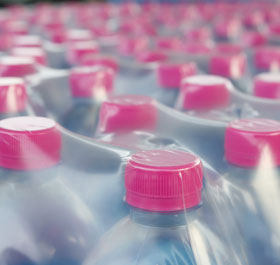 Cesa™ Additives for Polyolefin Flms provide film and sheet extruders the ability to tailor their processing and finished goods performance, assisting in achieving cost savings and product line management. These additives provide performance enhancements such as antistatic, antioxidant and flame retardant improvements, and support your goals for enhanced productivity by reducing melt fracture and increasing line speed.
Highlights
Cesa™ additive concentrates are formulated to enhance the properties and/or processing capability of resins and compounds:
The properties of the polyolefin film may be improved through use of the product performance additives (e.g., antistatic, antioxidant, flame resistance, UV light resistance, and others)
Our processing aids benefit polyolefin producers looking to boost output rates without sacrificing quality may get help from our processing aids. These additive concentrates can improve the extrusion process by reducing melt fracture and die build-up and by increasing the line speed.
From standard products to customized additive concentrates, Avient helps you achieve the specific performance required in your application.
Our additive concentrates offer manufacturers several advantages:
Wide range of standard grades and customized formulations to meet your requirements
Improved performance during processing of the end product
Ease of handling
Good dispersion
Low rate of addition
Solutions available for applications in key industries served include building and construction, agricultural and more
| NAME | CATEGORY | DESCRIPTION | |
| --- | --- | --- | --- |
| Color and Additives Solutions Overview | BU Overview | Colorant and additives overview and capabilities | View |