Supplier Information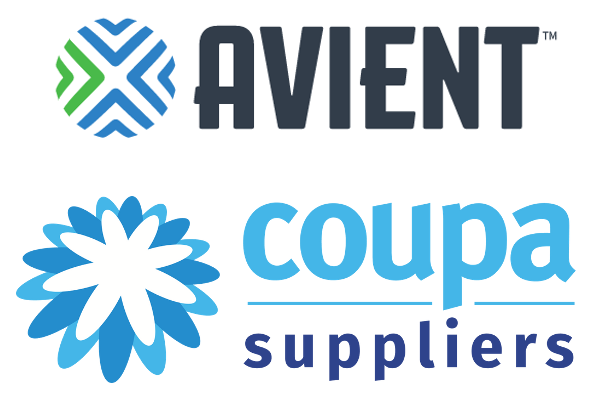 Avient is embarking on a Procurement transformation for its Indirect Procurement purchases and upgrading from its current procurement platform to Coupa. The information on this page is intended for use by Avient suppliers.
What is Coupa?
Coupa is a cloud-based purchasing and payment tool with an easy-to-use interface that will make it simpler for suppliers to connect with Avient.  This new way of working will facilitate all purchase orders and invoices, being managed through the Coupa Supplier Portal.
---
What will change for you as a supplier?
Purchase Orders
Indirect Procurement purchases orders will now be sent from this email: do_not_reply@avient.coupahost.com
You will have the opportunity to create and manage online catalogs using the Coupa Supplier Portal
You can also create, edit and manage Advanced Ship Notifications
Furthermore, you can add tracking details directly on the purchase order through the Coupa Supplier Portal
Invoicing Process
Depending on the option you have chosen to receive POs in the form sent, you will have options to create invoices.
Coupa Supplier Portal - Create invoices directly from purchase orders on the Coupa Supplier Portal for free. This is the most comprehensive way to manage your interactions with Coupa.
Supplier Actionable Notifications (SAN) - Flip your incoming PO's into invoices right from the PO email. This is the easiest way to submit electronic invoices through Coupa.  
cXML - Tighter integration with Coupa allows you to send cXML invoices directly to Coupa.  Note suppliers will need the technical capability to support cXML invoices. 
---
Coupa Supplier Portal
The Coupa Supplier Portal is a free website where our suppliers can view and manage their PO's and submit electronically their invoices.
To learn more about the portal, you can go here.
To help answer common inquiries, please read these Frequently Asked Questions from Coupa.
For training videos on how to create a Coupa Supplier account, how to view and manage your orders, how to create invoices from a purchase order and how to create catalogs, please visit this page.
---
Contact & FAQ
If you have any questions about how to use Coupa for Avient, please check our Supplier FAQ.
If you do not find an answer in the FAQ, please contact your Avient Procurement contact or alternatively write to: coupaenablement@avient.com