PRIDE at Avient
Since launching in 2018, PRIDE at Avient has worked to create a safe and accepting environment that enables LGBTQ associates to perform to their fullest potential and contribute to the success of our company.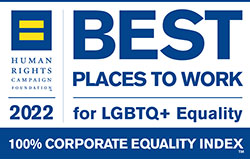 In 2022, PRIDE continued introducing educational programming for LGBT associates and allies on topics around mental health, advocacy and allyship. We had the privilege of sponsoring and participating in the Stonewalls National Championship in Cleveland, Ohio. Stonewall Sports is an LGBTQIA+ and Ally community-based, non-profit sports organization that strives to raise funds for local non-profit organizations. PRIDE also sponsored and engaged in community events around the world, promoting our commitment to inclusivity externally and to support our recruiting and community service efforts.
Through story telling of Avient associates, videos to celebrate events like National Coming Out Day, sponsorship of on-demand trainings to educate associates on various topics, and engagement in the community, PRIDE has reached associates in different ways to build empathy and collaboration among our workforce, teaching us to value differences in each other.