Our Businesses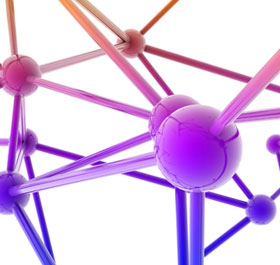 At Avient, our business is structured to provide your operations with the specialized polymer materials, services and solutions you need. We are a premier provider of specialty polymer formulations, color and additive systems, and packaging solutions. 
All Avient full-service manufacturing facilities worldwide strictly adhere to Corporate Guidelines covering the environment, safety and health. We were among the first companies in the plastics industry to establish global policies aimed at reducing and eventually eliminating the use of heavy metals and phthalate plasticizers. Our products help customers reduce energy consumption, limit the use of non-renewable resources and make greater use of recycled materials. Our global network of product stewardship and regulatory compliance specialists includes experts on regulations covering foods, beverages, drugs, cosmetics, medical devices, consumer goods, toys, packaging, chemical and waste management. With our global reach and deep interest in corporate citizenship, Avient is ideally positioned to help customers in the plastics industry achieve their product stewardship goals.
Beyond materials, we are proactive problem solvers and collaborators who are fiercely dedicated to helping you achieve success in ways that are better for your business, your customers, and the world we all share. Our business units provide unique breadth and depth of offerings and expertise that support industry-leading innovation across a diverse array of end markets.
Color, Additives & Inks
We can help you make the world more colorful while enhancing your product and process performance. Our custom color and additive concentrates are available in solid and liquid form. We serve multiple industries from healthcare and transportation to packaging and beyond with colorants and additives for thermoplastics, TPEs, high temperature resins, and fluoropolymers along with dispersions for thermosets. We also provide the industry's finest specialty inks, plastisols, and vinyl slush molding solutions. From an innovative array of colors and special effects to performance-enhancing and eco-conscious additives and modifiers, we're ready with everything you need to succeed today and grow tomorrow. Click to learn more about our additives, colorants, and inks.
---
Specialty Engineered & Sustainable Materials 
If you can dream it, we can give you the materials you need to make it. We're the global partner of choice for designers, OEMs, and polymer processors across a wide variety of markets and end-use applications. Why? Because our collaborative experts always deliver the specialty polymer formulations, services, and sustainable material solutions that help improve those applications from R & D through production.
Our incredibly diverse product portfolio of specialty formulated, high-performance polymer materials are manufactured using thermoplastic resins and elastomers combined with advanced polymer additives, reinforcements, fillers, colorants and/or bio-based materials. Click here to find the right material for your application.