BIC Amplifies Sustainable Razor Design with Recycled-Content Material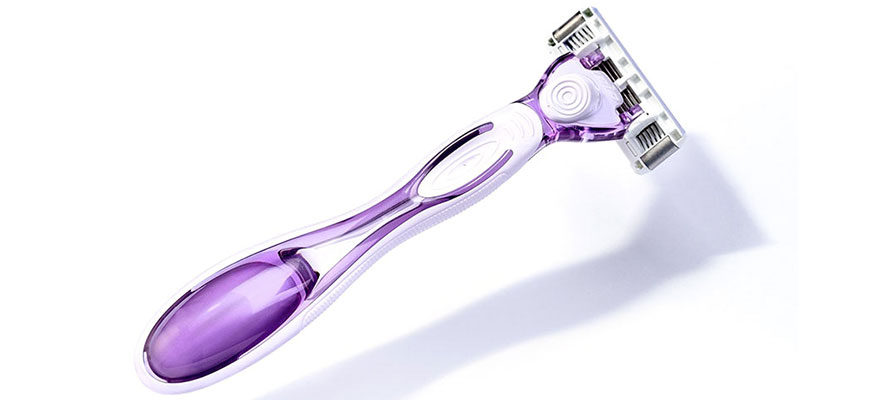 The Challenge
BIC introduced its sustainability program more than 15 years ago. The company's approach to product design is deeply rooted in the principles of the circular economy and BIC's 4R philosophy: reducing the amount of raw materials, including as much recycled or alternative materials as possible, making more refillable products, and improving the recyclability of both products and packaging. When BIC engineers were challenged to incorporate more recycled materials in a new sustainable women's razor, they found answers in Avient's sustainable solutions.
The Solution
reSound™ R post-industrial recycle (PIR) and post-consumer recycle (PCR) TPEs help brand owners create sustainable end-user products. This material, also known as a thermoplastic elastomer, has a soft, grippy feel and is highly colorable. Formulated to achieve 62 percent recycled content, this high-performance TPE enabled BIC to create products that live up to its sustainability promises.
The Impact
The new BIC Soleil Click 5 handle is the most recent example of how BIC is putting sustainability into practice. By combining reSound R TPE with a transparent plastic that also has recycled content, the BIC Soleil Click 5 handle reaches over 40 percent recycled content in total, while maintaining the trusted and quality shave BIC's consumers enjoy. In addition, the shaver is also refillable, allowing its reuse by simply changing the blade cartridge.