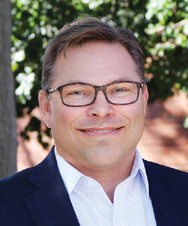 Message from Avient's VP of Sustainability
Sustainability remains integral to achieving Avient's vision, mission, responsibility and performance. Now in my third year as head of our sustainability efforts, I have never been more pleased—and proud—of our progress. As you read through this year's Sustainability Report, you will see that we are making an impact in all four of our sustainability cornerstones: People, Products, Planet and Performance.
Last year, Avient announced our 2030 Sustainability Goals, which established clear expectations for our company related to climate change, product innovation, supplier engagement and overall corporate responsibility. You will see that we are making progress in our metrics as well as the many initiatives we are undertaking to meet these commitments.
At Avient we believe that culture is everything, and we invest in our associates accordingly. Safety remains our top priority, and we once again achieved world class safety performance at a 0.50 injury rate in 2020, beating the industry standard by 7x. Our focus and commitment to Diversity & Inclusion represents Avient's respect for all associates. As such, we were recognized in 2020 and again received Great Place To Work® certification, as well as another perfect 100/100 score on the Human Rights Campaign's Corporate Equality Index.
Climate change continues to be one of the defining issues of our time, and at Avient, we are dedicated to do our part. Our 2030 Sustainability Goals include targets to reduce greenhouse gasses and increase our use of renewable energy, and we made tremendous progress in each—reducing our greenhouse gas emissions by 37% since 2019, and increasing our renewable energy usage up to 31% of our energy needs. As a result, we have updated our targets to 60% for both greenhouse gas reduction as well as percentage of energy coming from renewable sources. These efforts are also aligned with our commitments as an ACC Responsible Care® company.
Innovation is our lifeblood at Avient, and we are focusing our R&D investments on platforms that address key sustainability megatrends. Our ability to enable our customers' sustainability goals through material science and design expertise is a key differentiator for our company. We have defined our sustainability portfolio in the eight ways we help our customers meet their sustainability goals, from advancing a circular economy through enabling recycle solutions, to lightweighting, to enabling sustainable infrastructure, or bio-polymer solutions to name a few. In 2020, alone we launched 10 new sustainable product families, and we have more than doubled our revenues of our sustainability portfolio over the last five years.
Our investment in the Clariant Masterbatch business in 2020 further solidified our leading position in solutions that enable a circular economy. Our combined portfolio of additives and formulated solutions for this space enable our customers' goals to increase the recyclability of their products, increase the recycled content, or utilize renewable resources.
Additionally, as one of the founding members of the Alliance to End Plastic Waste, Avient is actively participating with over 50 members to drive innovative solutions to the plastics waste problem.
We publish this report for many stakeholders, sometimes with unique, specific interests. No matter your particular passion or area of focus, I hope that you can still appreciate the breadth of Avient's comprehensive efforts in sustainability. We sure do, and that is what is fueling us to do even more in the future!
Walter Ripple
Vice President of Sustainability