Global Team, Global Leadership, Global Success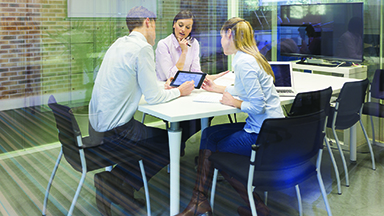 What does it take to be a global leader in specialized polymer materials, services and solutions? Smart, innovative and ambitious professionals in all fields, ranging from engineering and supply chain to finance and information technology.

We have nearly 7000 employees in locations around the world. They understand that in today's warp-speed global economy, Avient's success depends on being first to market with innovative, value-creating materials and services.  It takes a team to make this happen. A team with experience in all career functional areas.
Avient by the Numbers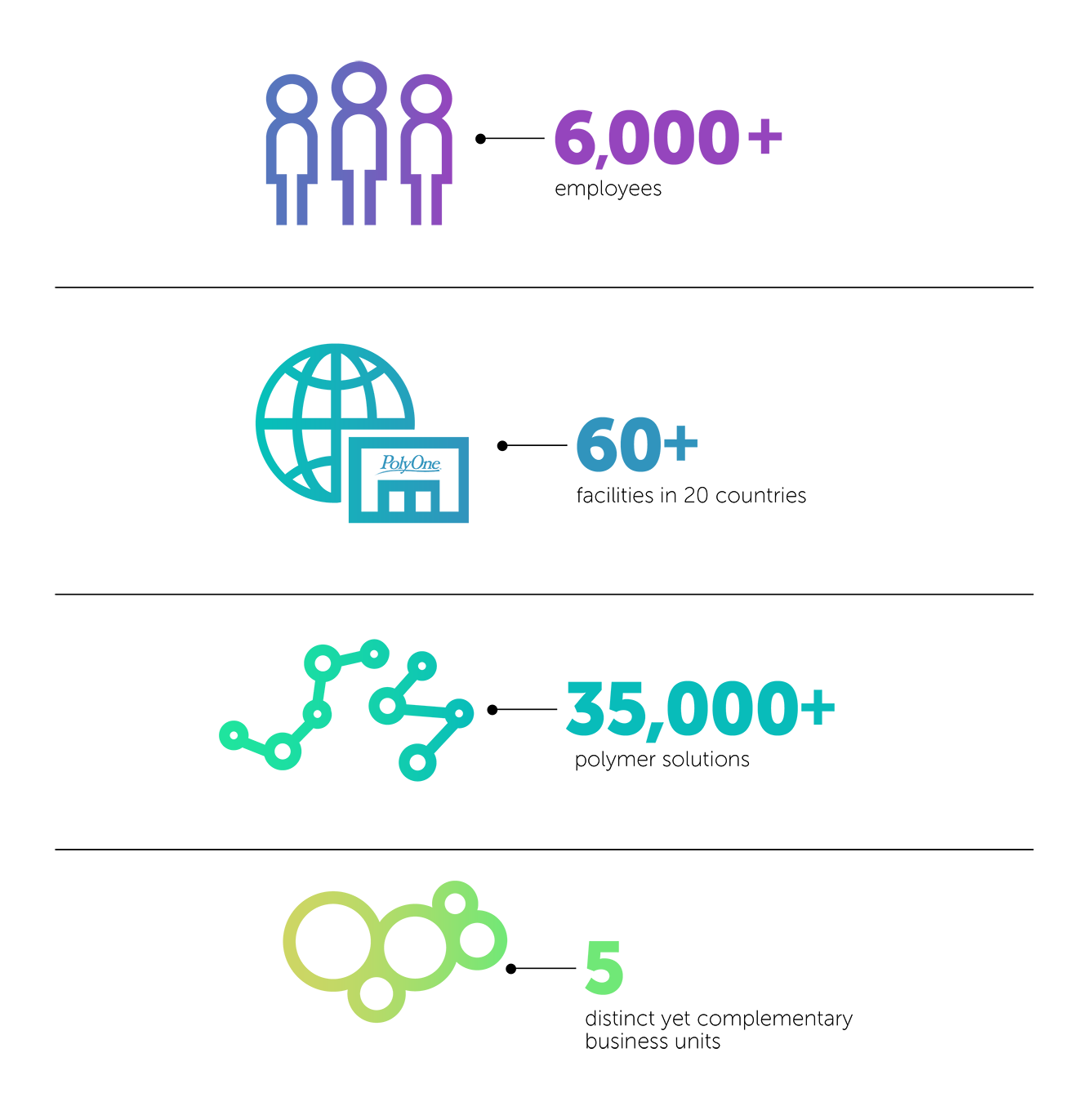 A Culture of Values
Collaboration. Innovation. Excellence. These core values, which begin with our individual decisions and actions, focus our attention on putting the customer first by creating genuine value through collaboration, innovation and an unwavering commitment to excellence. These core values are a hallmark of our culture, as are sustainability and philanthropy.
As one of the world's premier providers of specialized polymer materials, services and solutions, Avient is committed to meeting our customers' needs without compromising future generations' ability to meet their needs. We are committed to creating value for our customers, employees, communities and shareholders through our dedication to ethical, sustainable and fiscally responsible principles.

These efforts extend globally and locally. Our culture of community service is driven by dedicated employees, who work with various organizations to give back to the local communities that support us. From blood drives to food drives, and from elementary classrooms to high school mentorship programs, Avient associates all over the world pitch in to help make where we live a better place. Most notably, Avient is the largest contributor to the United Way of Lorain County—donating more than $1 million dollars to the county our Global Headquarters calls home.
An Investment in our Associates
Avient is committed to helping its employees build successful, long-term careers.  We know that our associates work hard to make Avient successful and we are dedicated to recognizing those efforts. This investment in our people is not only the right thing to do, it also is key to attracting and retaining the best talent. Through our Total Rewards program, we recognize and reward employee performance and achievements while aligning with our business priorities and values.  
---
Total Rewards
Foundational Rewards
Provided to all employees and includes base pay, benefits, and time off. We work tirelessly to ensure we remain competitive in the market and provide foundational rewards to attract and retain top talent.
Performance Based Rewards
Provided to employees who exhibit superior performance, and includes incentives and various awards programs. From the "Chairman's Club," which recognizes the top 5% of our global sellers, to the "Chairman's Achievement Awards," which highlights associates who have made a large impact to the business through their work in one of our Four Pillars, to our peer-to-peer "You Made a Difference" awards, Avient offers several platforms for our associates to be recognized. 
Workplace Rewards
Provided for an engaging work experience, which contributes to associate learning, employee career progression and movement.  This includes learning, training and leadership development programs as well as Avient's social responsibility initiatives.
Ready to begin your next steps? Explore career paths with Avient.