OnCap™ PlastOne™ Processing Enhancing Additive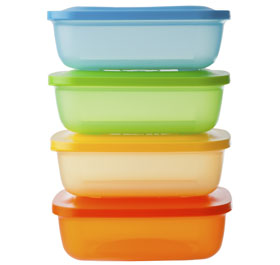 Meet your manufacturing line's new best friend. OnCap™ PlastOne™ concentrates can reduce cycle times, reduce scrap rates and improve part aesthetics in injection molding and extrusion processes. The savings can be significant even if you make no changes to your processing conditions. Yes, one concentrate really can do it all. Learn how we can help you to optimize your process and you'll see even greater benefits.
Highlights
Reduced Cycle Time
Studies have shown that simply adding PlastOne concentrates to your resin can help you reduce cycle times by as much as 5 to 17 percent, even if the operating profile is left unchanged. When the concentrates are coupled with recalibrations to your processing equipment, even greater reductions can be achieved. These changes are possible because of the positive effects of the PlastOne concentrates. Examples of possible profile changes include:
Reduced mold packing and hold times
Lower injection and back pressures                                                                                                             
Reduced Scrap Rates
Improved Dimensional Stability
PlastOne concentrates may also improve dimensional stability, which reduces costly scrap and results in a durable end product. Examples of possible dimensional stability improvements include:
Reduced "toe in" on thin wall lids
Improved dimensions of large parts, per exact specifications
Reduced warpage on parts with long walls
Improved Part Aesthetics
PlastOne concentrates can help your bottom line in other ways, too – like improving the look and feel of your end products. For example, improved chromatic appearance has been noted where the product simply looks brighter after PlastOne concentrate has been added to a formulation. PlastOne can also help eliminate unsightly flow lines.