OnCap™ CTR Process Optimization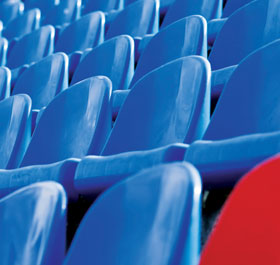 Interested in producing more good parts faster with your current machinery? OnCap™ CTR additive concentrate is a cycle time reducer that delivers measurable results. Adding OnCap CTR solutions to your process at low loading levels can return multiple benefits: more advanced part design capabilities, increased production efficiency and quality, reduced scrap, and improved energy efficiency.    
Take your plant's manufacturing efficiency to a new level. Incorporate OnCap CTR into your formulations and watch your productivity take off. Contact us and let's find the right OnCap CTR formulation for your process and application.                
Highlights
When you choose OnCap CTR to cut your production cycle times, you're also making a choice to give your product a leg up on the competition. You expand into new markets and product offerings, enhance your brand image, increase production efficiency and capacity, and drive environmental sustainability.
Product Enhancement
Improved dimensional stability by reducing part shrinkage
Better surface appearance through improved mold release
Widened processing window via greater control of the resin process temperature
Brand Enhancement
Improved appearance of finished parts
Decreased material degradation as a result of heat
Increased production efficiency
Improved thermal conductivity, cutting time for plastication and cooling
Increased injection speed, mold release, and extruder output due to optimized lubrication characteristics
Improved post-mold handling, often with the elimination of secondary operations
Sustainability
Lowered processing temperatures
Increased machine efficiency