Switching to PolyOne Conductive Polymer Triples Lifetime of LED Pool Lighting
February 15, 2017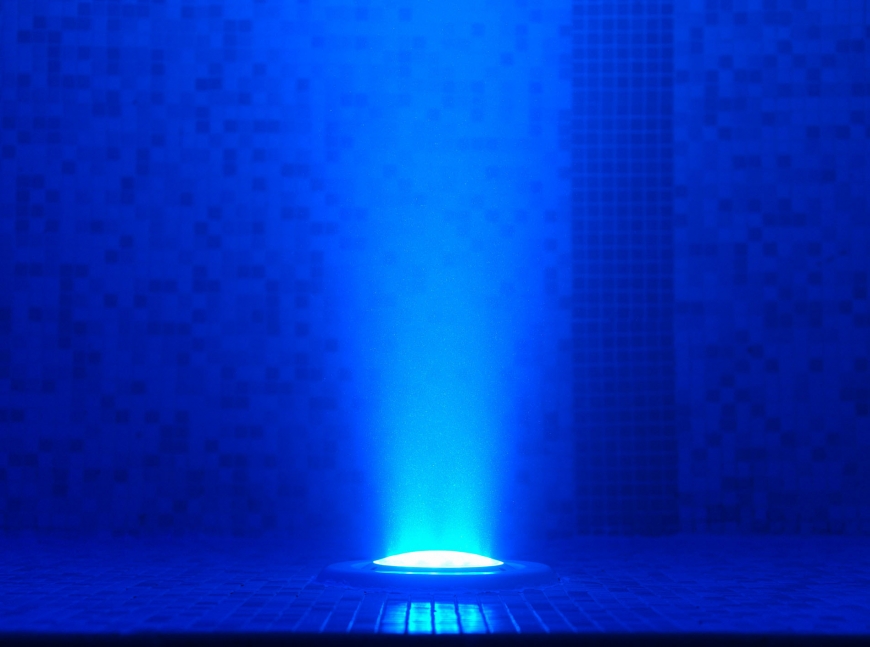 ISTANBUL, Turkey – Akboru Elektrik, a leading supplier of lighting systems for pools, hot tubs and gardens, selected Therma-Tech™ thermally conductive polymers from PolyOne to replace aluminum for heat sinks in LED swimming pool lighting. Collaborating with PolyOne enabled Akboru Elektrik to make a transition from metal to polymer that increased the expected useful lifetime of the lights by 200 percent, supporting the company's goals to reduce part weight and improve manufacturing and logistics efficiency.
"Our company is always on the lookout for innovative new materials to help us improve our manufacturing efficiency and the quality of our products," explained Zafer Alkan, general manager of Akboru Elektrik. "PolyOne was able to formulate the material we wanted, and provided excellent support to our company during the design and manufacturing phases of the product's introduction."
LED lights are much more efficient than incandescent bulbs at transforming electrical power into light, but still generate considerable heat. The diodes that produce light in LEDs are sensitive to high temperatures. As a result, aluminum heat sinks are often used to draw heat away from the diode to extend its performance over time. However, aluminum parts are heavier and more costly to manufacture, and present fewer design options than moldable conductive polymers.
PolyOne's Therma-Tech thermally conductive materials provided Akboru Elektrik with the solution to oxidation problems on metal heat sinks. The manufacturer estimates the switch to this polymer tripled the LED lighting products' useful life and reduced part weight by 50%. Daily production rates for this lighting were increased by up to 25%, and secondary operations needed to complete the aluminum parts were eliminated, reducing costs by more than 20% per unit.
"Our Therma-Tech materials are rapidly becoming an industry standard for metal replacement in LED lighting systems, and we are pleased that Akboru Elektrik collaborated with us on this successful product launch," said Holger Kronimus, vice president Europe and general manager, Specialty Engineered Materials, Europe at PolyOne. "We have tremendous experience supporting manufacturers with thermal and mold flow analysis, and helping them optimize their processing efficiency, making it possible for customers to achieve significant reductions in total part cost."

About Akboru Elektrik
Akboru Elektrik is a privately owned leader in the design, manufacture and marketing of outdoor lighting systems. At its facilities in Istanbul it manufactures products for both domestic and export markets, with much of its export sales to the U.S. and Europe. For more information, visit www.akboru.com
About PolyOne
PolyOne Corporation, with 2016 revenues of $3.3 billion, is a premier provider of specialized polymer materials, services and solutions. The company is dedicated to serving customers in diverse industries around the globe, by creating value through collaboration, innovation and an unwavering commitment to excellence. Guided by its Core Values, Sustainability Promise and No Surprises PledgeSM, PolyOne is committed to its customers, employees, communities and shareholders through ethical, sustainable and fiscally responsible principles. For more information, visit www.polyone.com.
# # #

Photo Credit: ©ThinkStock
Photo Caption: Switching from metal to heat sinks molded with Therma-Tech thermally conductive polymers enabled Akboru Elektrik to increase the expected useful lifetime of pool lighting by 200%.
EDITORS: For a high-resolution image, please click here: Akboru Elektrik Pool Lighting
To access PolyOne's news library online, please go to www.polyone.com/news
Media contact
Matt Defosse
Marketing Communications Manager, Europe
PolyOne Corporation
+49 6407-907-0386
matt.defosse@avient.com