Broad Portfolio of Specialty Wire and Cable Solutions from Avient Exhibiting at the Wire 2022 Trade Fair, Düsseldorf
June 20, 2022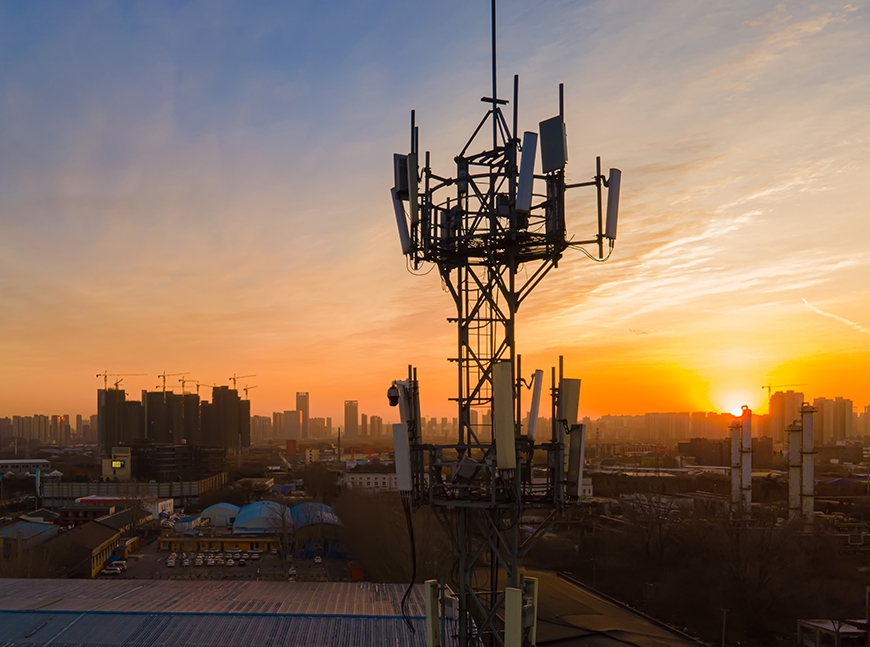 From telecoms to specialty aerospace cable, visitors to the Avient booth will discover its broad portfolio of specialty solutions for the most demanding wire and cable applications.
To download a high-resolution image, please click here: FOR MEDIA USE ONLY
DÜSSELDORF, Germany – June 20, 2022 – Avient Corporation will exhibit today at the Wire 2022 Trade Fair in Düsseldorf, highlighting its broad portfolio of specialty solutions for wire and cable applications, including the recently launched Colorant Chromatics™ UV Laser Marking Solutions for fluorinated ethylene propylene (FEP).
For use in high performance wire and cable applications, Colorant Chromatics™ UV Laser Marking Solutions allow ultraviolet (UV) laser marking of FEP wire. As more industries trend towards using smaller and thinner wires, UV marking has a distinct advantage over infrared (IR) marking and can achieve up to 80 percent contrast, fulfilling aerospace standards.
Experts from Avient will be on hand to help wire and cable customers address the complex and demanding needs of solar, telecommunications and transportation applications with its unique portfolio of materials including low smoke and fume non-halogen (LSFOH) polymers, functional additives, colorants, engineered fibers and yarns. Highlighted solutions include:
ECCOH™ LSFOH Formulations are highly flame-retardant materials for cable jacketing and insulation including:

ECCOH™ 5702 SEPAP Formulations increase the lifetime of optical fiber cables (OFC) with high chemical and UV resistance. These formulations deliver excellent flame retardancy and have good char formation. In addition, they can provide low coefficient of friction for blowing cable installation.
ECCOH™ 5809 Formulations have high oil, mud and chemical resistance, plus low shrinkage and excellent low-temperature properties. These formulations can be cross-linked with e-beam or dry silane technologies and are particularly useful for SHF2 cable sheath applications. Compliant to the NEK 606 specification, they can be used for OFC, power and data cables in shipbuilding, and offshore applications.
ECCOH™ 5978 Formulations provide high crush resistance and good UV and chemical performance. These formulations can be used for drop telecom cables.
ECCOH™ 5565 Formulations produce a sheathing solution with high flexibility (flex fatigue up to 20,000 cycles) for industrial applications. They have excellent temperature resistance (to - 40°C), good resistance to water absorption and environmental stress crack resistance.
ECCOH™ PF 4142 Formulations are suited for thin wall, blowing, or pushable cables in pipes, ducts, and conduits. These formulations have low shrinkage and adhesion, high abrasion resistance and stiffness, and good processing speeds.

OnColor™ Colorants for Wire & Cable are non-halogenated color concentrates, particularly useful to color non-halogenated flame retardant formulations. These versatile concentrates meet many standard wire and cable specifications, including RAL, IEC, BS and AFNOR. Non-phthalate PVC colorants are also available.
OnCap™ Anti-Rat & Anti-Termite Technology is a low-concern, aversive additive to protect cable against termites and rats. Compliant with Biocidal Product Regulation (BPR) EU N. 528/2012 PT19 requirements.
Hydrocerol™ Chemical Foaming and Nucleating Agents can help achieve high levels of foaming without the use of hazardous chemicals. They also help reduce material use and weight.
Fiber-Line™ Engineered Fiber Solutions are high-performing synthetic fibers that add strength, reduce cable weight or diameter, and can replace metal in the most demanding wire and cable applications. These engineered fiber solutions can provide water-blocking capability in dry cable applications and are designed for optimal rip performance in cable jacketing and armor. They can also be color coated.
Avient is exhibiting in hall 9, booth B50 at Wire, Düsseldorf from 20 – 24 June 2022.
About Avient
Avient Corporation (NYSE: AVNT), with 2021 revenues of $4.8 billion, provides specialized and sustainable material solutions that transform customer challenges into opportunities, bringing new products to life for a better world. Examples include:
Unique technologies that improve the recyclability of products and enable recycled content to be incorporated, thus advancing a more circular economy
Light-weighting solutions that replace heavier traditional materials like metal, glass and wood, which can improve fuel efficiency in all modes of transportation and reduce carbon footprint
Sustainable infrastructure solutions that increase energy efficiency, renewable energy, natural resource conservation and fiber optic / 5G network accessibility
Avient employs approximately 8,700 associates and is certified ACC Responsible Care®, a founding member of the Alliance to End Plastic Waste and certified Great Place to Work®. For more information, visit www.avient.com.
To access Avient's news library online, please visit www.avient.com/news.
# # #
Media contact
Nicole DeChant
Avient Corporation
Nicole.Dechant@Avient.com