Avient Expands Portfolio of Metallization Grades with High-Impact Polypropylene-Based Formulations for Luxury Applications
November 1, 2022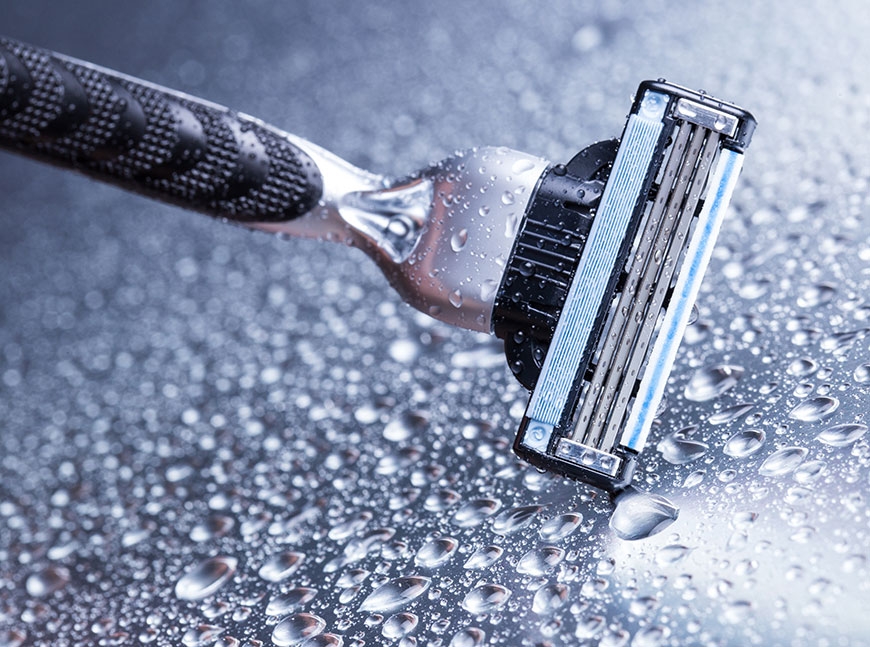 Avient introduces new high-impact Gravi-Tech™ density-modified formulations, developed to replace die-cast or machined metals in premium weighted applications while offering superior design freedom, manufacturing efficiency, and sustainability.
(Photo Avient, AVIPR025)
To download a high-resolution image, please click here: FOR MEDIA USE ONLY
SHANGHAI, China – November 1, 2022 – Avient today announced the addition of new high-impact polypropylene (PP) based grades to its Gravi-Tech™ density modified portfolio. The innovative hybrid product technology is developed to replace die-cast or machined metals to deliver both the look and weighted feel of metal in premium brand high-impact applications. This includes enhanced metallic surface finishes and handles for personal, oral, skin, and cosmetic products to add visual appeal that connotes high quality and value.
Developed to meet the growing demand for applications with a luxurious look but with a cost-effective alternative to metal, the new formulations pass strict drop test requirements and provide excellent low-temperature impact performance. Their flowability, combined with injection and impact strength, make them a good fit for complex thin-wall moldings while also providing design and processing freedom. Besides pre-colored options and application-specific surface effects, the new Gravi-Tech materials are available in several special grades for vacuum metallization.
"We identified a growing need for high-density injection molding solutions that will help brand owners, designers, and manufacturers create weighted premium products with more complex designs than possible when using metals, while simultaneously meeting higher demands on impact strength," says Matt Mitchell, director of global marketing, Specialty Engineered Materials at Avient. "Our new high-impact Gravi-Tech formulations can be customized to be as light as plastic or up to four times as heavy as aluminum with excellent weight distribution. As injection molding materials with good flowability, they deliver finished components in one single process step, helping to facilitate easy assembly."
The ability to mold finished weighted components without requiring further assembly and post-treatment saves energy, which can then reduce the carbon footprint of end products. Moreover, molded-in colors eliminate the release of potentially hazardous volatile organic compounds (VOC) associated with painting.
Avient's portfolio of Gravi-Tech materials combine the aesthetics of metals with the superior processability of polypropylene (PP), acrylic butadiene styrene (ABS), polyamide (PA), polybutylene terephthalate (PBT), polyphenylene sulfide (PPS), and other thermoplastic materials. These materials are currently manufactured in Asia and are available globally.
About Avient
Avient Corporation provides specialized and sustainable material solutions that transform customer challenges into opportunities, bringing new products to life for a better world.
Examples include:
Dyneema®, the world's strongest fiber™, enables unmatched levels of performance and protection for end-use applications, including ballistic personal protection, marine and sustainable infrastructure and outdoor sports
Unique technologies that improve the recyclability of products and enable recycled content to be incorporated, thus advancing a more circular economy
Light-weighting solutions that replace heavier traditional materials like metal, glass and wood, which can improve fuel efficiency in all modes of transportation and reduce carbon footprint
Sustainable infrastructure solutions that increase energy efficiency, renewable energy, natural resource conservation and fiber optic / 5G network accessibility
Avient is certified ACC Responsible Care®, a founding member of the Alliance to End Plastic Waste and certified Great Place to Work®. For more information, visit www.avient.com.
To access Avient's news library online, please visit www.avient.com/news.
# # #
Media Contact
Jennifer Huang
Senior Manager, Marketing Communications Asia
+86 21 6028 4888
jennifer.huang@avient.com