Avient Develops New MagIQ™ Nonwoven Electret Grades for HEPA Filters
December 9, 2021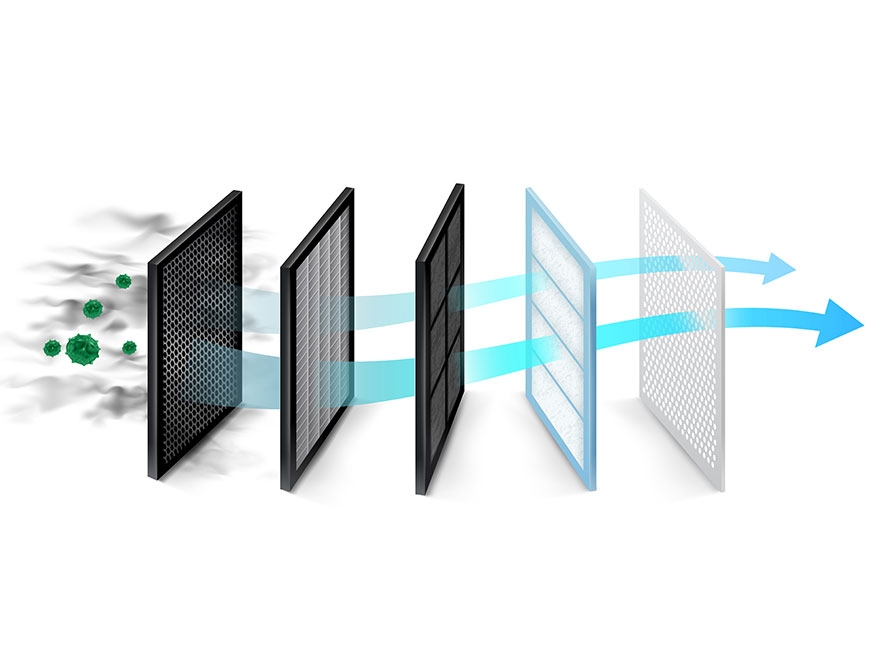 Caption: Avient expands its MagIQ™ portfolio with new nonwoven electret grades for HEPA filters.
To download a high-resolution image, please click here: [FOR MEDIA USE ONLY]
SHANGHAI – December 9, 2021 – Avient today unveiled new additives for high-efficiency particulate air (HEPA) filters that offer exceptional and consistent filtration performance to meet the requirements of the HEPA H13 standard.
HEPA filters remove dust, pollen, mold, and bacteria from the air. Certain layers do this by using electrets, which create 'charge traps' that helps to improve filtration efficiency. Using a specific masterbatch enables proper charging. Together with the fiber denier, gram weight, and number of layers, this masterbatch ensures the middle layer of the filter can effectively trap smaller particles.
MagIQ Nonwoven Electret additives for HEPA filters improve the capacity for absorbing small particles. These additives allow the filter to hold its electret charge longer, helping to prolong its shelf life and ensuring that particles as small as 0.3 microns are trapped. They also offer good dispersion in hydro-charged, meltblown nonwovens at a low dosage.
"At a time when we are all conscious about air quality and purity to protect our health, there is a growing demand for filters with superior performance," said Say-Eng Lee, Vice President and General Manager of Color & Additives Asia at Avient. "These new additions improve the performance of HEPA filters, helping them to achieve a consistent filtration rate of around 99.97 percent. This is an example of our continuous focus on innovation to help support human health and safety."
MagIQ Nonwoven Electret additives for HEPA filters are suitable for applications in the building & construction, automotive, and appliance sectors. They are available globally, and are supplied from Asia and Europe.
About Avient
Avient Corporation (NYSE: AVNT), with expected 2021 revenues of $4.75 billion, provides specialized and sustainable material solutions that transform customer challenges into opportunities, bringing new products to life for a better world. Examples include:
Unique technologies that improve the recyclability of products and enable recycled content to be incorporated, thus advancing a more circular economy
Light-weighting solutions that replace heavier traditional materials like metal, glass and wood, which can improve fuel efficiency in all modes of transportation and reduce carbon footprint
Sustainable infrastructure solutions that increase energy efficiency, renewable energy, natural resource conservation and fiber optic / 5G network accessibility
Avient employs approximately 8,400 associates and is certified ACC Responsible Care®, a founding member of the Alliance to End Plastic Waste and certified Great Place to Work®. For more information, visit www.avient.com.

To access Avient's news library online, please visit www.avient.com/news.
###
Media contact
Jennifer Huang
Senior Manager, Marketing Communications Asia
Avient Corporation
+86 21 6028 4888
jennifer.huang@@avient.com