PolyOne Launches New Acetaldehyde Process Aid To Enhance rPET Processability
June 23, 2020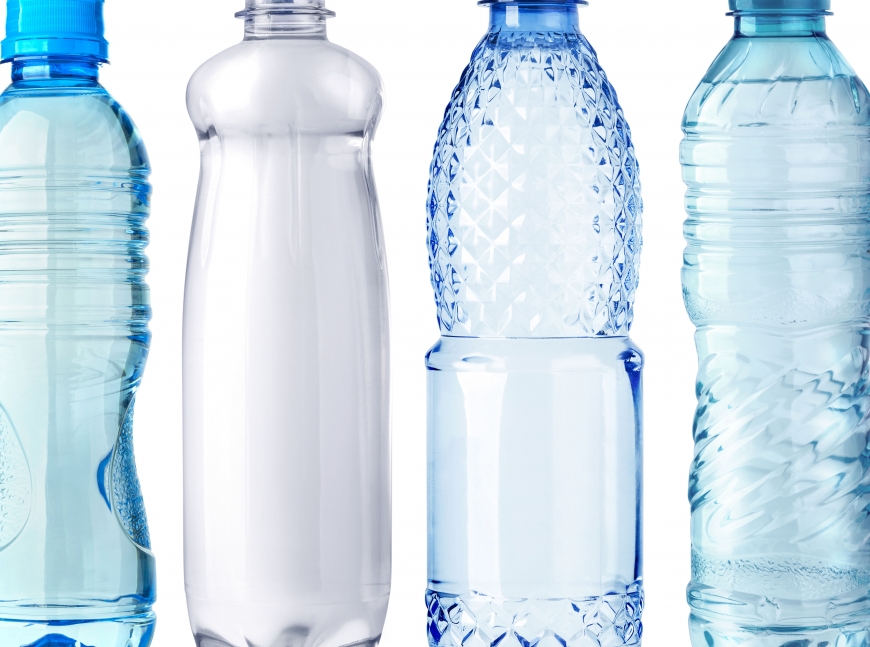 CLEVELAND – June 23, 2020 – PolyOne today launched ColorMatrix™ AAzure™ Acetaldehyde Control Additive, a process aid for PET and recycled PET (rPET) preforms with added acetaldehyde (AA) control capabilities. It is a patented liquid formulation that can reduce AA by up to 80 percent in the preform, helping to counter off-taste in bottled contents.
The increased use of rPET in PET bottles can lead to increased AA levels, but can also compromise bottle mechanical strength and create blowouts, both of which reduce productivity and increase scrap rates. This technology helps to overcome these issues so that higher levels of rPET can be used, and it can be combined with recycle-friendly toners to offset the yellowing common with increased rPET content. One final benefit is a reduction in the energy required to heat preforms, which fosters roughly 25 percent lower carbon emissions.
Growing concerns over single-use plastics and their impact on the environment are prompting legislation changes globally. The EU Council recently adopted a directive which requires PET bottles to include 30 percent of rPET by 2030. ColorMatrix AAzure was developed in response to the need for brand owners and convertors to find solutions that enable increased levels of rPET in their products without reducing performance or quality.
ColorMatrix AAzure Acetaldehyde Control Additive is commercially available in major global markets, and meets direct food contact regulatory requirements.
About PolyOne
PolyOne Corporation (NYSE: POL), with 2019 revenues of $2.9 billion, is a premier provider of specialized polymer materials, services and solutions. The company adds value to global customers and improves sustainability through formulating materials, such as:
Barrier technologies that preserve the shelf-life and quality of food, beverages, medicine and other perishable goods through high-performance materials that require less plastic

Light-weighting solutions that replace heavier traditional materials like metal, glass and wood, which can improve fuel efficiency in all modes of transportation

Breakthrough technologies that minimize wastewater and improve the recyclability of materials and packaging across a spectrum of end uses
PolyOne employs approximately 5,600 associates, is certified ACC Responsible Care® and Great Place to Work®, and is a founding member of the Alliance to End Plastic Waste. For more information, visit www.polyone.com.
# # #
EDITORS: For a high-resolution image, please click here: FOR MEDIA USE ONLY
To access PolyOne's news library online, please go to www.polyone.com/news
Media contact
Michelle Maniscalco
Senior Manager, Marketing Communications
PolyOne Corporation
+1 440-930-1988
michelle.maniscalco@avient.com