PolyOne Helps Schneider Electric Satisfy Global Demand for Affordable, Sustainable Light and Power
February 5, 2015
McHENRY, Ill. – PolyOne GLS Thermoplastic Elastomers today announced its collaboration with Schneider Electric and Mobiya, a part of Schneider Electric's Business, Investment and People for the Bottom of the Pyramid (BipBop) program. PolyOne's GLS Versaflex™ TPE was selected for several functional components in Schneider Electric's Mobiya™ TS 120, a portable, solar-powered LED lamp that combines lighting and mobile phone charging.
"We are pleased to help Schneider Electric bring the basic necessity of light and power to those who need it," said Walter Ripple, vice president and general manager, PolyOne GLS Thermoplastic Elastomers. "Versaflex TPE is ideally suited for the demanding environments in which Mobiya is used, providing an ideal combination of usability, durability, and aesthetics."
"This is an excellent example of how collaboration and innovation are driving meaningful products that improve the quality of life with safe, affordable off the grid lighting," said Gilles Vermot Desroches, senior vice president Sustainability, Schneider Electric.
Versaflex TPE provides a soft-touch gripping and sealing surface for the lamp's glow-in-the-dark, three-stage power switch as well as a cover for its mobile phone charging outlet. PolyOne worked with designers at Schneider Electric to select the material and also supported testing at the Schneider Electric R&D center in India.
For the lamp components, Schneider Electric's designers wanted a globally available material with 'water clarity' to make it easier for users to see the glow-in-the-dark switch in pitch-black conditions. The Mobiya™ TS 120 also needed a material that would bounce back to original shape with repeated flexing while resisting tears and scratches. Versaflex TPE meets these needs and also complies with both the European Union Restriction of Hazardous Substances (RoHS) directive and stringent UL flame ratings.
PolyOne's collaborative technical support and material innovations helped Schneider Electric accelerate development of its concept – providing affordable light and power to people who do not have access to clean, safe and sustainable energy.
About PolyOne
PolyOne Corporation, with 2014 revenues of $3.8 billion, is a premier provider of specialized polymer materials, services and solutions. The company is dedicated to serving customers in diverse industries around the globe, by creating value through collaboration, innovation and an unwavering commitment to excellence. Guided by its Core Values, Sustainability Promise and No Surprises PledgeSM, PolyOne is committed to its customers, employees, communities and shareholders through ethical, sustainable and fiscally responsible principles. For more information, visit www.polyone.com.
# # #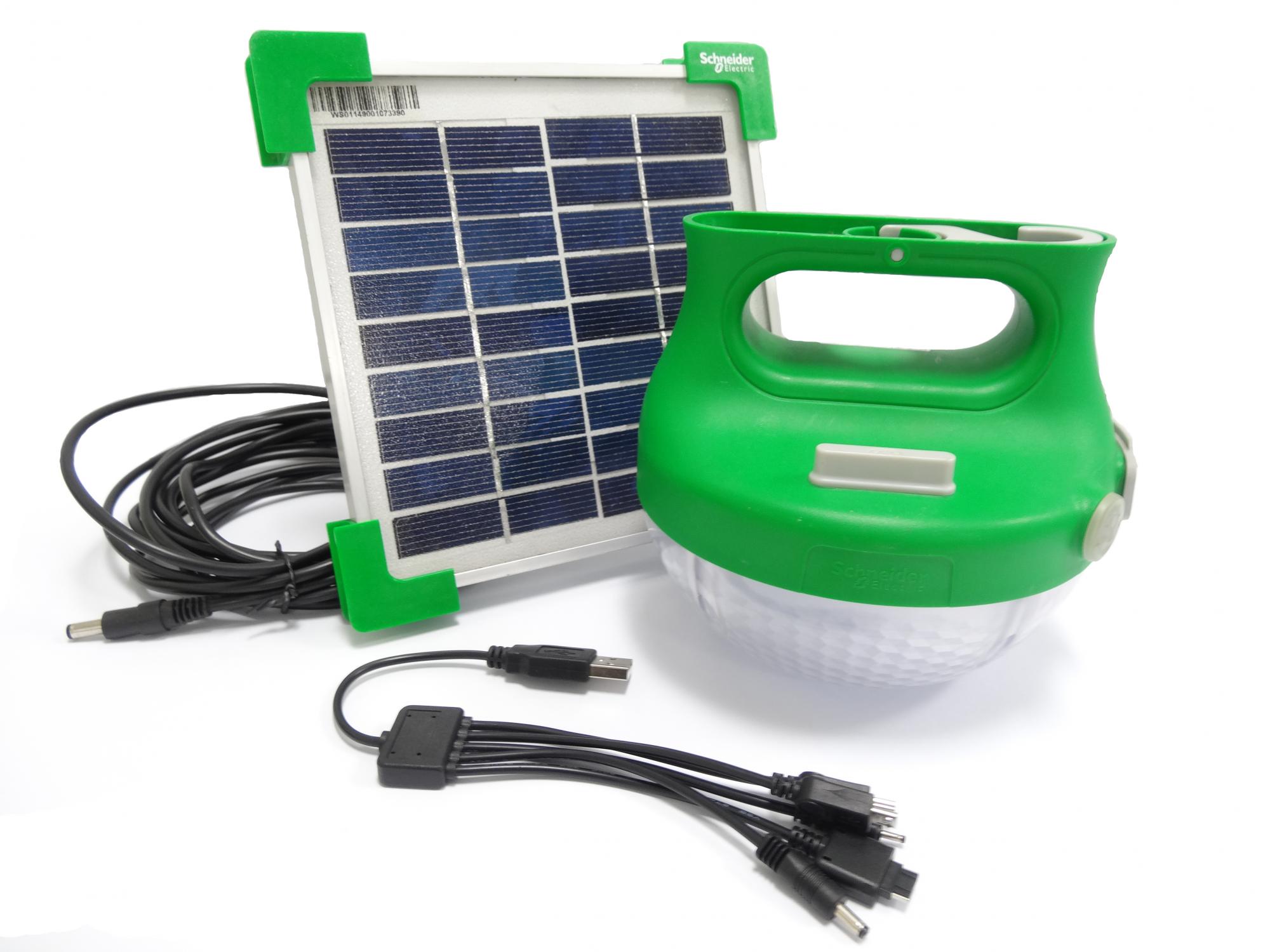 Mobiya™ TS 120 - A SOLAR-POWERED LED LAMP THAT COMBINES LIGHTING AND MOBILE PHONE CHARGING
To access PolyOne's news library online, please go to www.polyone.com/news.
Media contacts
Sandy Wagner
Marketing Communications Manager
PolyOne GLS Thermoplastic Elastomers
+1 815-385-8500
sandy.wagner@avient.com
Michelle Maniscalco
Marketing Communications Manager, North America
PolyOne Corporation
+1 440-930-1988
michelle.maniscalco@avient.com