PolyOne Collaborates to Help CelebriDucks Offer Safe Water Toys for Children
January 21, 2016
MCHENRY, Ill. – PolyOne announced today that it has helped manufacturer CelebriDucks launch The Good Duck™, a toy for babies and children with a smooth texture for teething. Unlike traditional toy ducks, it remains fully sealed to keep out water and prevent mold growth. The Good Duck is marketed as PVC free, phthalate free and BHA free, and also features two PolyOne technologies: customized GLS™ TPE materials and OnColor™ colorants.
To address consumer concerns about safety, PolyOne recommended that CelebriDucks consider both polymer and colorant. PolyOne developed an ultra-soft version of its GLS™ TPE (thermoplastic elastomer) approved for food contact and medical applications, and included non-toxic PolyOne colorants.
CelebriDucks' president, Craig Wolfe, said, "I'm especially proud that The Good Duck is 100 percent made in the United States.Two American companies, CelebriDucks and PolyOne, collaborated to bring rubber duck production back to America where it actually began. In the process, CelebriDucks created the safest duck on the market today. Parents can feel comfortable giving their little ones The Good Duck."
"PolyOne is delighted to be part of this American success story," said Charles Page, global marketing director, PolyOne GLS. "Like CelebriDucks, many baby and child brand owners are choosing our materials for their safety, regulatory compliance, aesthetics and design flexibility. Customization capabilities enable us to provide designers and OEMs with the specific properties they need."
In addition to its superior safety versus competitive products, The Good Duck toy represents a material processing milestone. CelebriDucks chose blow molding rather than two-shot injection molding or rotational molding to achieve a one-piece floating toy that would also remain soft to the touch.
About PolyOne
PolyOne Corporation, with 2014 revenues of $3.8 billion, is a premier provider of specialized polymer materials, services and solutions. The company is dedicated to serving customers in diverse industries around the globe, by creating value through collaboration, innovation and an unwavering commitment to excellence. Guided by its Core Values, Sustainability Promise and No Surprises PledgeSM, PolyOne is committed to its customers, employees, communities and shareholders through ethical, sustainable and fiscally responsible principles. For more information, visit www.polyone.com.
# # #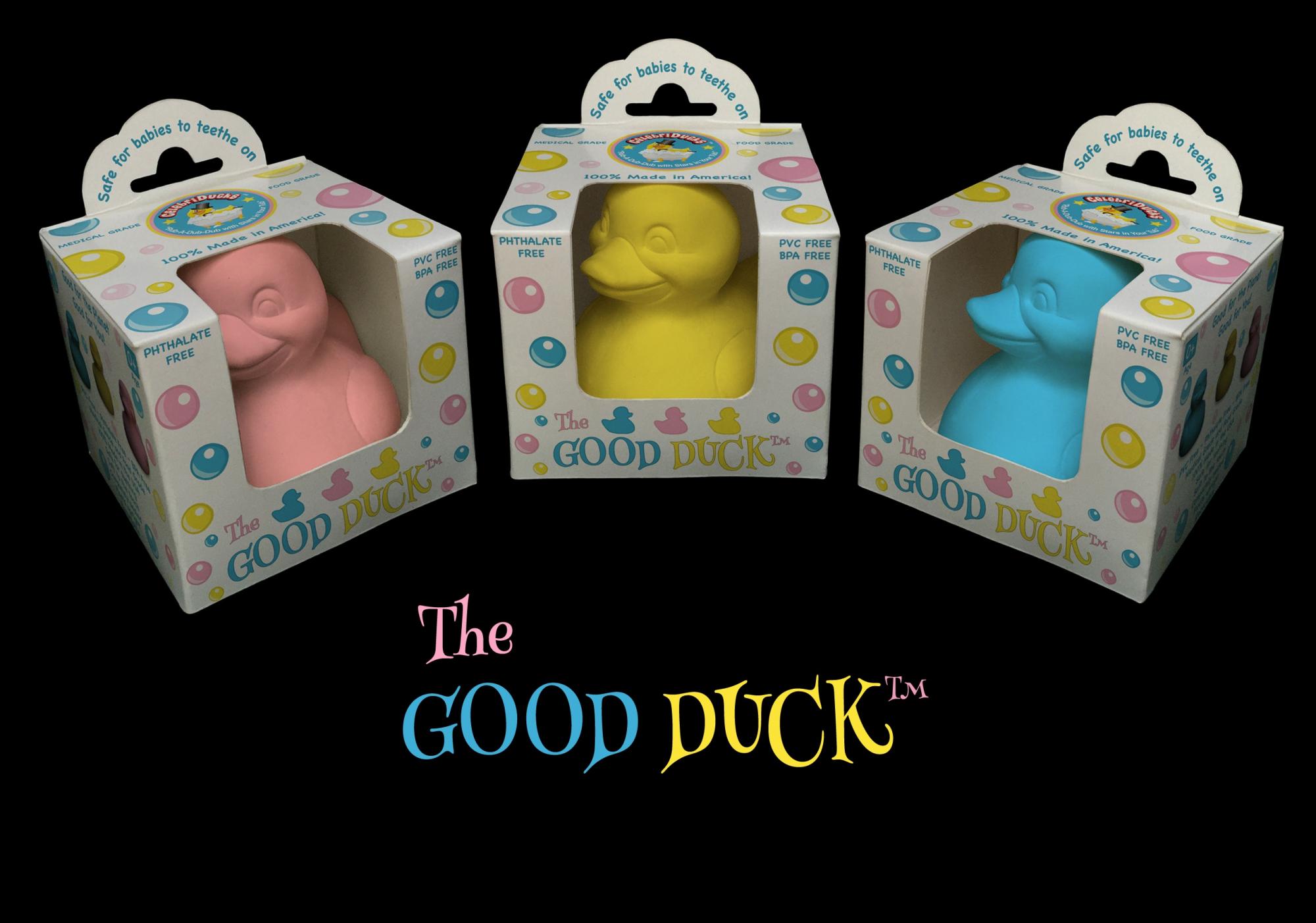 The Good Duck™ is blow-molded from an ultra-soft TPE and uses non-toxic molded-in colorants from PolyOne.
EDITORS: For a high-resolution image, please click here: CelebriDucks The Good Duck
To access PolyOne's news library online, please go to www.polyone.com/news
Media contact:
Sandy Wagner
Marketing Communications Manager
PolyOne GLS Thermoplastic Elastomers
+1 815-385-8500
sandy.wagner@avient.com