Packaging That Dazzles Your Consumer: PolyOne Introduces Impress™ Color Concentrates with High Gloss Metallic Effect
October 18, 2016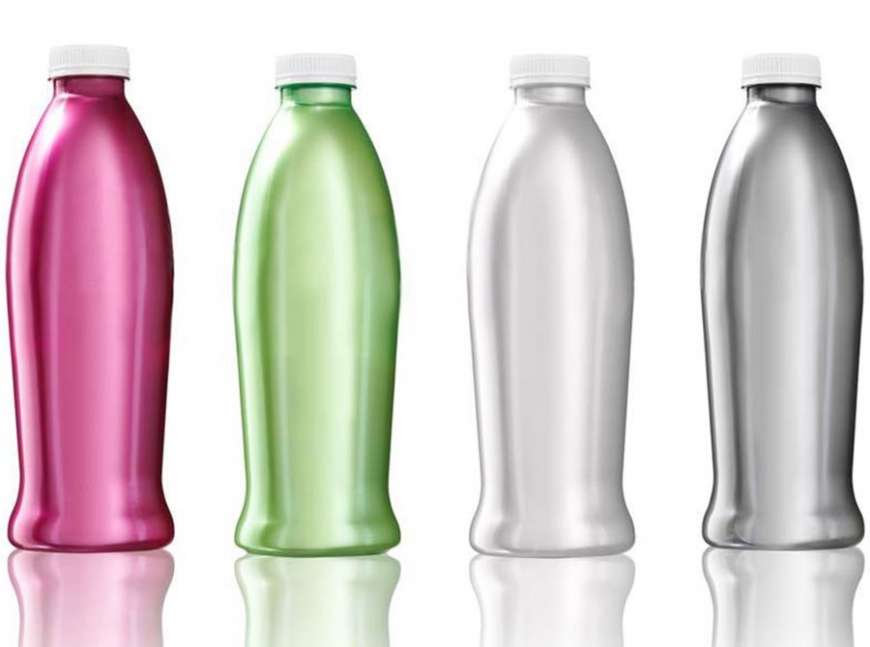 DŰSSELDORF, Germany – PolyOne today unveiled new Impress™ color concentrates that enhance polymer packaging with an ultra-glossy metallic effect. This new technology enables packaging manufacturers to create unlimited combinations of color and gloss for packaging with a brilliant, attention-grabbing appearance.
"With new Impress color concentrates, packaging manufacturers now have an outstanding option for winning consumer attention at the point-of-sale and can vary the amount of colorant and package wall thickness to create endless possibilities. In addition, these concentrates are easy to process in the polymers most commonly selected for packaging," said Christoph Palm, vice president, general manager, Color and Additives EMEA & India for PolyOne.
Impress metallic effect colorants add value to packaging made with semi-crystalline polymers such as PET. These new formulations can be processed on standard injection stretch blow molding machinery, and create no flow lines that would disrupt the brilliant glossy surface.
"These high gloss metallic effect colorants offer our customers an easy-to-implement solution that creates out-of-this-world effects," added Gary Fielding, global marketing director, Color & Additives at PolyOne. "Customers have the flexibility to choose from various formulations to meet their process and application requirements."

PolyOne is displaying packaging made with this new technology at the K show in Düsseldorf, Germany (Hall 8A/J15) from October 19-26.

About PolyOne
PolyOne Corporation, with 2015 revenues of $3.4 billion, is a premier provider of specialized polymer materials, services and solutions. The company is dedicated to serving customers in diverse industries around the globe, by creating value through collaboration, innovation and an unwavering commitment to excellence. Guided by its Core Values, Sustainability Promise and No Surprises PledgeSM, PolyOne is committed to its customers, employees, communities and shareholders through ethical, sustainable and fiscally responsible principles. For more information, visit www.polyone.com.
# # #
Photo Credit: ©PolyOne
Photo Caption: New Impress™ high gloss metallic effect colorants from PolyOne enhance polymer packaging with a high gloss metallic surface appearance.
EDITORS: For a high-resolution image, please click here: Impress™ Color Concentrates
To access PolyOne's news library online, please go to www.polyone.com/news.
Media contact
Matt Defosse
Marketing Communications Manager, Europe
PolyOne Corporation
+49 6407-907-0386
matt.defosse@avient.com