Bettcher Industries Replaces Aluminum Motor Housing with Avient Complēt™ Long Fiber Composite
February 8, 2021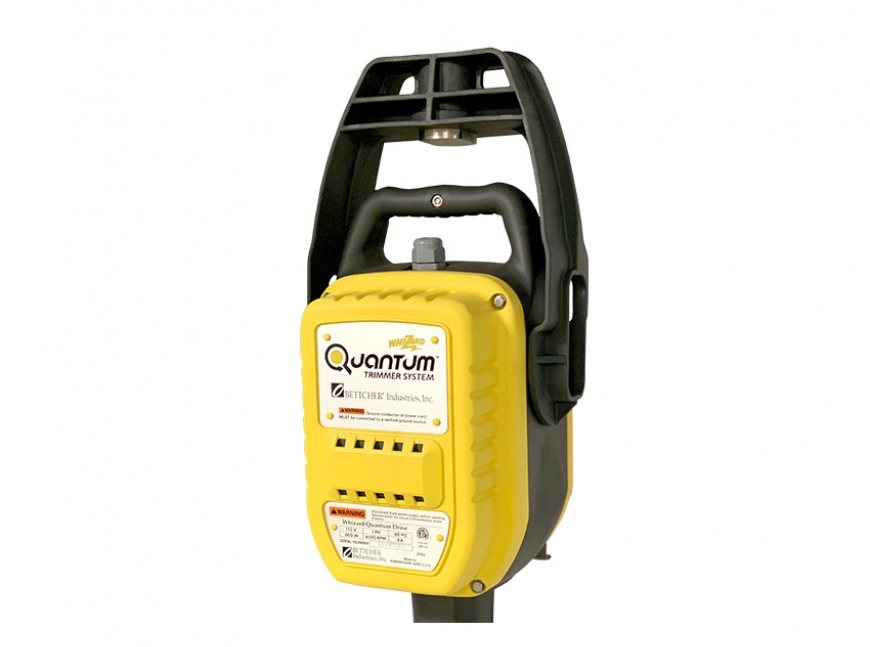 CLEVELAND – February 8, 2021 – Avient Corporation, a premier provider of specialized and sustainable material solutions and services, recently collaborated with Bettcher Industries, Inc., a leading manufacturer of food processing equipment, on converting the support yoke of its Quantum™ Motor from metal to plastic.
Targeting an alternative to cast aluminum, Avient and Bettcher teamed up to re-engineer the yoke, which supports a 25-pound motor that powers a variety of meat trimming tools. The challenge was to deliver a lighter, polymeric replacement that would lower overall finished part costs yet retain reliable performance in rigorous-use environments. Specifically, the material needed to handle constant weight loads and high vibration, and withstand corrosive chemicals.
Avient identified its Complēt™ long glass fiber reinforced nylon composite as the right material to deliver the required strength and enhanced performance. Nearly 40 percent lighter than the cast aluminum it would replace, the long fiber material also added the benefit of injection molding for faster, single-step production to drive down costs.
"Opportunities for metal replacement are all around us," noted Eric Wollan, general manager of PlastiComp at Avient. "This project is an excellent example of how the strength and toughness of Complēt long fiber composites offer a light weight solution and an exceptional substitute for metals across many industries. With our material science and design expertise, we assist our customers in navigating the material-change journey so that they can achieve greater efficiencies and performance."
Avient conducted virtual prototyping, such as mold filling and finite element analysis (FEA), on a redesigned yoke, while Bettcher conducted testing on a physical prototype to simulate a half million use cycles. Backed by these results, Avient formulated a pre-colored, long-fiber material to match Bettcher's existing product palette. This eliminated secondary painting and finishing, offering further cost savings.
"We are grateful for Avient's proactive approach," said Joel Hall, senior engineering manager at Bettcher. "Because of the collaborative engineering with Avient, we were able to confidently transition to the long-fiber technology and ultimately deliver a high-end, innovative product to our customers."
To learn more about the collaboration, read the full case study here.
NOTE: Quantum™ is a trademark of Bettcher Industries, Inc.
About Avient
Avient Corporation (NYSE: AVNT), with projected 2020 pro forma revenues of approximately $3.8 billion, provides specialized and sustainable material solutions that transform customer challenges into opportunities, bringing new products to life for a better world. Examples include:
• Barrier technologies that preserve the shelf-life and quality of food, beverages, medicine and other perishable goods through high-performance materials that require less plastic
• Light-weighting solutions that replace heavier traditional materials like metal, glass and wood, which can improve fuel efficiency in all modes of transportation
• Breakthrough technologies that minimize wastewater and improve the recyclability of materials and packaging across a spectrum of end uses
Avient employs approximately 8,400 associates and is certified ACC Responsible Care® and a founding member of the Alliance to End Plastic Waste. For more information, visit www.avient.com.

To access Avient's news library online, please visit www.avient.com/news.
###
FOR MEDIA USE ONLY: To download a high-resolution image, please click here: FOR MEDIA USE ONLY
Media contact
Michelle Maniscalco
Senior Manager, Marketing Communications
Avient Corporation
michelle.maniscalco@avient.com