Avient Expands 5G RF Material Portfolio with PREPERM™ Low-Loss Dielectric Thermoplastics
July 26, 2021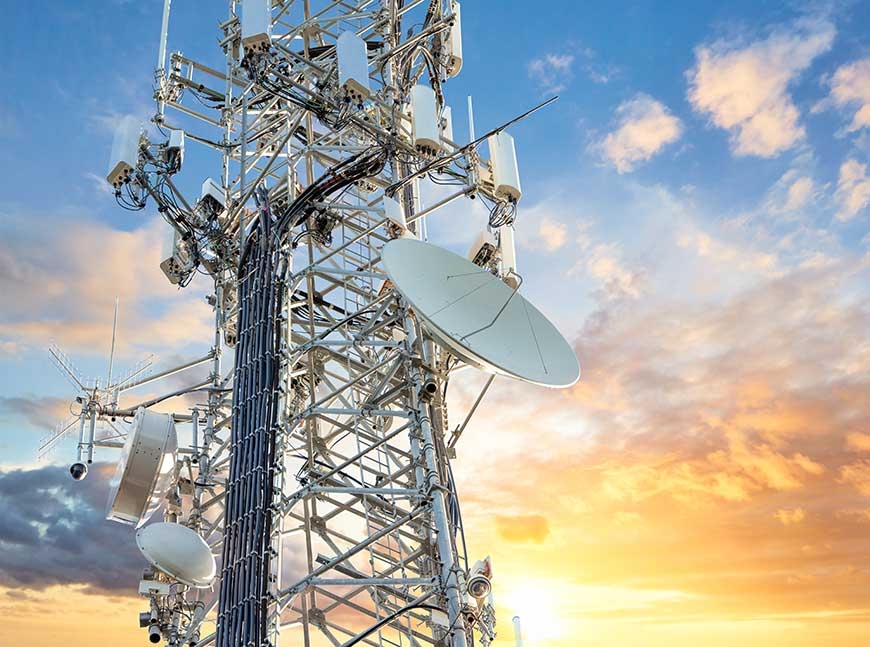 Caption: PREPERM™ thermoplastics provide stable and controlled dielectric performance plus ultra-low transmission loss up to millimeter wave (mmWave) frequencies to support 5G networks and applications. [To download a high-resolution image, please click here: FOR MEDIA USE ONLY]
CLEVELAND – July 26, 2021 – Avient today announced the addition of PREPERM™ low-loss dielectric thermoplastics to its growing portfolio of materials serving the needs of emerging 5G applications.
Devices that rely on 5G are sparking innovation in industries ranging from telecommunications and consumer electronics to automotive and healthcare. The devices, in turn, rely on materials that limit signal loss at high-band 5G frequencies (mmWave). These high frequency, conductive materials enable faster and more reliable connections for antennas, base stations, resonators, lenses, automotive radar, IoT (Internet of Things) devices, and service providers' equipment that directly serves end-users, such as routers and modems.
PREPERM thermoplastics provide stable and controlled dielectric performance plus ultra-low transmission loss at mmWave frequencies up to 220 GHz. With a dielectric constant (Dk) range spanning 2.55 to 23, the materials are optimized to boost antenna efficiency and deliver lightweight solutions for 5G devices.
These polymers, together with Avient's application design and prototyping services, allow for faster prototyping and shorter lead times compared to ceramics traditionally used in telecom applications. Injection moldable and colorable, PREPERM materials are available globally.
"With tremendous growth forecast for 5G networks and user adoption over the next five years, design engineers and manufacturers need advanced materials that enable faster, more efficient networks," said Matt Mitchell, global marketing director, Specialty Engineered Materials at Avient. "Preperm materials meet those challenges with better performance and lower total costs versus ceramics. These dielectrically tuned materials are a perfect complement to our current portfolio of 5G solutions that meet this dynamic industry's needs."
Learn more at www.avient.com/preperm.
NOTE TO EDITORS: Avient's broader offering of materials for 5G include Edgetek™ formulations for laser direct structuring (LDS); Stat-Tech™ static dissipative & electrically conductive thermoplastics; and Therma-Tech™ thermally conductive formulations for a host of equipment and component applications. Additionally, ECCOH™ low smoke and fume non-halogen materials are well suited for fiber optics and communication cables; and Fiber-Line™ Swellcoat™ water blocking yarns enable cable designers to reduce cable footprint with higher fiber count cables for increased data transmission capabilities.
About Avient
Avient Corporation (NYSE: AVNT), with 2021 expected revenues of $4.3 billion, provides specialized and sustainable material solutions that transform customer challenges into opportunities, bringing new products to life for a better world. Examples include:
Barrier technologies that preserve the shelf-life and quality of food, beverages, medicine and other perishable goods through high-performance materials that require less plastic
Light-weighting solutions that replace heavier traditional materials like metal, glass and wood, which can improve fuel efficiency in all modes of transportation
Breakthrough technologies that minimize wastewater and improve the recyclability of materials and packaging across a spectrum of end uses
Avient employs approximately 8,400 associates and is certified ACC Responsible Care®, a founding member of the Alliance to End Plastic Waste and certified Great Place to Work®. For more information, visit www.avient.com.
To access Avient's news library online, please visit www.avient.com/news
Media contact
Michelle Maniscalco
Senior Manager, Marketing Communications
Avient Corporation
michelle.maniscalco@avient.com