Avient Develops New Dairy Packaging Additive Technology to Meet TiO2 Restrictions
August 25, 2020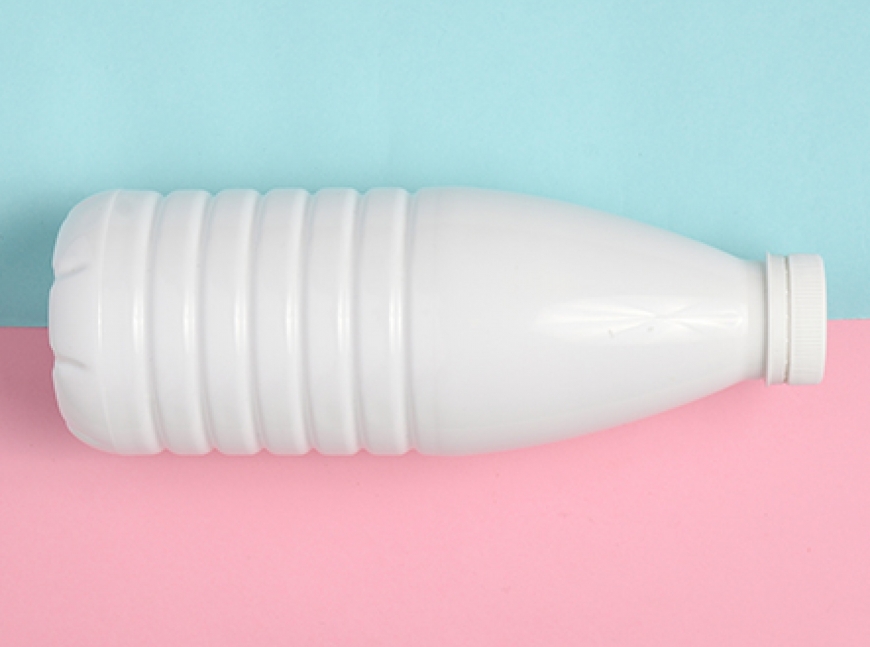 POMMERLOCH, Luxembourg – August 25, 2020 – Avient Corporation, a premier provider of specialized and sustainable material solutions and services, today announced availability of a new light blocking additive technology for PET dairy packaging as an addition to its existing portfolio of ColorMatrix™ Lactra™ light blocking additive concentrates. This new additive technology helps customers' packaging products to comply with new titanium dioxide (TiO2) restrictions in Europe under the EU Waste Framework Directive 2008/98/EC.
In recent years, white opaque PET bottles for dairy applications have been under increasing scrutiny for the potential effects their mineral fillers can have on the recycle stream used to create fiber. This latest Lactra technology offers brand owners and PET packaging converters the ability to achieve over 99.9 percent light blocking in monolayer PET, with high levels of whiteness (L* of up to 94) but with less than 1 weight percent TiO2 and less than 4 weight percent inorganic content. This technology is also available in TiO2 free versions.
Complete with food contact approvals for the European Union and FDA, this new Lactra additive is compatible with the PET recycle stream for fibers, sheet, and strapping. Testing also shows that in established opaque white PET recycle streams, Lactra products are suitable for closed loop bottle-to-bottle recycling.
Commercially available in major regions around the world, new Lactra light blocking additive technology from Avient can help customers facing TiO2 restrictions comply with regulations without compromising performance.
###
About Avient
Avient Corporation (NYSE: AVNT), with 2019 pro forma revenues of $4 billion, provides specialized and sustainable material solutions that transform customer challenges into opportunities, bringing new products to life for a better world. Examples include:
• Barrier technologies that preserve the shelf-life and quality of food, beverages, medicine and other perishable goods through high-performance materials that require less plastic
• Light-weighting solutions that replace heavier traditional materials like metal, glass and wood, which can improve fuel efficiency in all modes of transportation
• Breakthrough technologies that minimize wastewater and improve the recyclability of materials and packaging across a spectrum of end uses

Avient employs approximately 9,100 associates and is certified ACC Responsible Care® and a founding member of the Alliance to End Plastic Waste. For more information, visit www.avient.com.

To access Avient's news library online, please visit www.avient.com/news.

FOR MEDIA USE ONLY: To download a high-resolution image, please click here: FOR MEDIA USE ONLY
Media contact
Michelle Maniscalco
Senior Manager, Marketing Communications
Avient Corporation
+1 440-930-1988
michelle.maniscalco@avient.com