Advanced Innovation Made Possible with Sustainable FR Solutions from PolyOne
September 26, 2018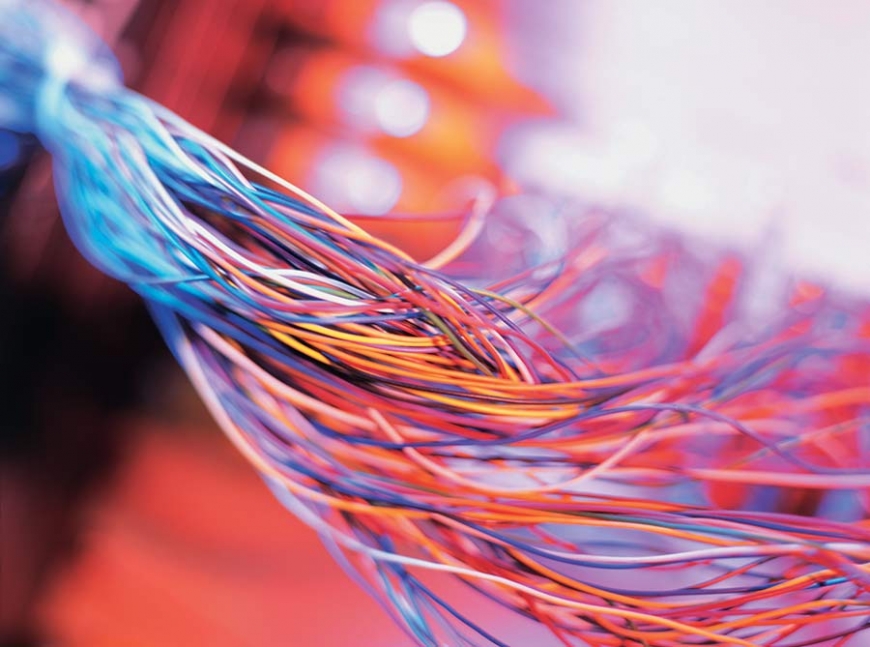 SHANGHAI – September 26, 2018 – PolyOne is featuring its extensive collection of high-performance and flame-resistant polymers, colorants and additives at Wire China 2018 this week. With a focus on safety and eco-conscious composition, these materials can help manufacturers in meeting their sustainability goals.
Ranging from non-halogen, low smoke, and high temperature thermoplastics to inherently flame-resistant vinyl and specialty colorants and additives, the PolyOne portfolio is designed to comply with diverse global regulatory specifications for safety and performance.
"Our wire and cable customers are always looking for innovative materials that can help them stay competitive and sustainable, and we're continuously developing solutions that meet those needs. These formulations enable manufacturers to meet regulatory and performance targets while also reducing costs for changeover, downtime, and inventory," said Barto Du Plessis, vice president, Asia for PolyOne.
PolyOne's innovative portfolio includes:
ECCOH™ Non-Halogenated Formulations: flame retardance with extremely low toxicity and smoke density
Colorant Chromatics™ Cross-Linkable Formulations: high temperature resistance and superior cut-through resistance, abrasion resistance, and mechanical toughness
Colorant Chromatics™ Chemical & Physical Foaming Additives: enhanced electrical properties, reduced cable weight, and improved cost effectiveness
GeonTM Flexible Vinyl Polymers: standard and custom formulations including non-phthalate, bio-based solutions, specialized colors, and chemistries for harsh environments
OnCap™ Anti-Rodent & Anti-Termite Technology: non-hazardous, non-toxic and eco-conscious masterbatches that increase product life by preventing damage from rodents and termites
OnCap™ Nucleating Foaming Agent Additive: essential ingredient for manufacturing coaxial PE cables via gas injection foaming
Visit booth W1C18 at Wire China 2018 to speak with PolyOne experts and find more inspiring ideas to meet your challenges.
About PolyOne
PolyOne Corporation, with 2017 revenues of $3.2 billion, is a premier provider of specialized polymer materials, services and solutions. The company is dedicated to serving customers in diverse industries around the globe by creating value through collaboration, innovation and an unwavering commitment to excellence. Guided by its Core Values, Sustainability Promise and No Surprises PledgeSM, PolyOne is an ACC Responsible Care® certified company committed to its customers, employees, communities and shareholders through ethical, sustainable and fiscally responsible principles. For more information, visit www.polyone.com.
# # #
EDITORS: For a high-resolution image, please click here: Computer Wires
PHOTO CAPTION: PolyOne Showcase Non-Halogen, High-Temperature Material, Additives and Vinyl Polymers and at Wire China 2018
To access PolyOne's news library online, please go to www.polyone.com/news
Media contact
Jennifer Huang
Sr. Manager, Marketing Communications Asia
PolyOne Corporation
+86 21 60284888
jennifer.huang@avient.com