White is the New White: PolyOne Launches Wilflex™ Universal White Ink for Textile Screen Printing
July 10, 2017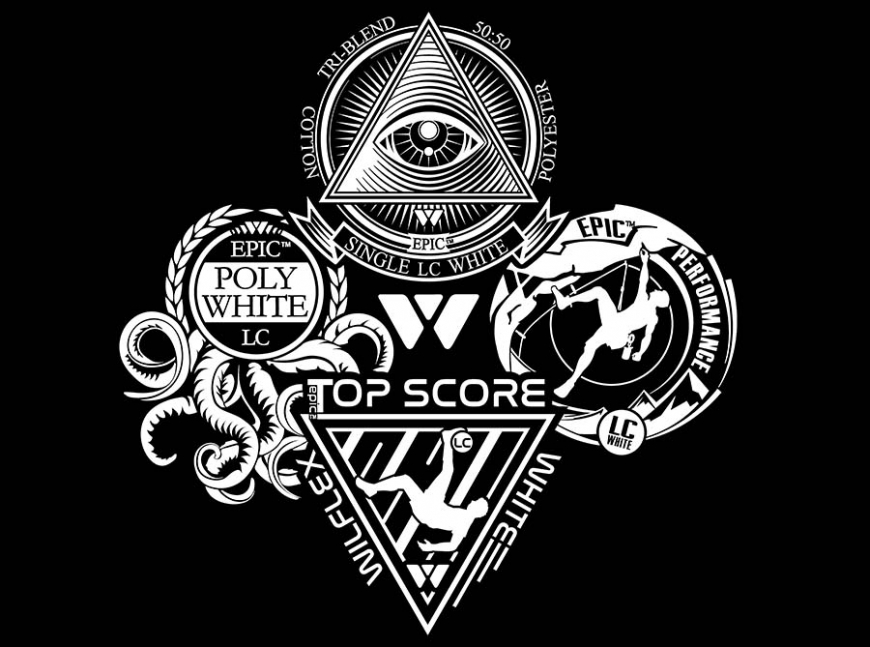 KENNESAW, Ga. – PolyOne today unveiled Wilflex™ EPIC™ Single LC White, a new, white ink that is universally compatible with both polyester and cotton fabrics.

Featuring excellent opacity and low-temperature (260-280°F, 127-138°C) cure bleed resistance, EPIC Single LC White can also help avoid ghosting on cotton substrates when hot stacking garments.
Screen printers face fabric complexity challenges on a regular basis. Typically, they work with polyester, cotton-poly blends and 100% cotton garments in a given day, and often have to switch inks to avoid bleeding, adhesion or fiber problems.

PolyOne developed a universal white ink to address this challenge. EPIC Single LC White can produce quality prints on all substrates without creating ghosting. It provides screen printers with a timesaving option and helps simplify their ink room management. It can also help simplify supply chain management and reduce inventory costs.
EPIC Single LC White is an addition to Wilflex's existing portfolio of white inks, which will soon be introduced in upgraded formulations, including:
• EPIC Top Score LC White – aimed at 100% polyester sports apparel,
ideal for short run jobs
• EPIC Polywhite LC – provides greater bleed resistance for 100% polyester
sports garments
• EPIC Performance LC White – combines low bleed with ultra-stretch
properties
• EPIC Amazing Bright White – upgraded to improve bleed resistance and
opacity on cotton poly blends
EPIC Single LC White inks are commercially available in the U.S. today; the upgraded white inks portfolio will be launched globally later this year. To find out more about Wilflex inks click here.

About PolyOne
PolyOne Corporation, with 2016 revenues of $3.3 billion, is a premier provider of specialized polymer materials, services and solutions. The company is dedicated to serving customers in diverse industries around the globe, by creating value through collaboration, innovation and an unwavering commitment to excellence. Guided by its Core Values, Sustainability Promise and No Surprises PledgeSM, PolyOne is committed to its customers, employees, communities and shareholders through ethical, sustainable and fiscally responsible principles. For more information, visit www.polyone.com.

# # #
Copyright: Wilflex 2017
Caption: Wilflex EPIC™ Low Cure Whites
EDITORS: For a high-resolution image, please click here: Wilflex EPIC™ LC Whites
To access PolyOne's news library online, please go to www.polyone.com/news.

Media contact
Naomi Bennett
PolyOne Corporation
Marketing Communications Manager
+44 151 632 8800
naomi.bennett@avient.com