Unlocking Sustainability: Avient to Showcase Solutions for a Circular Economy at Chinaplas 2021
April 7, 2021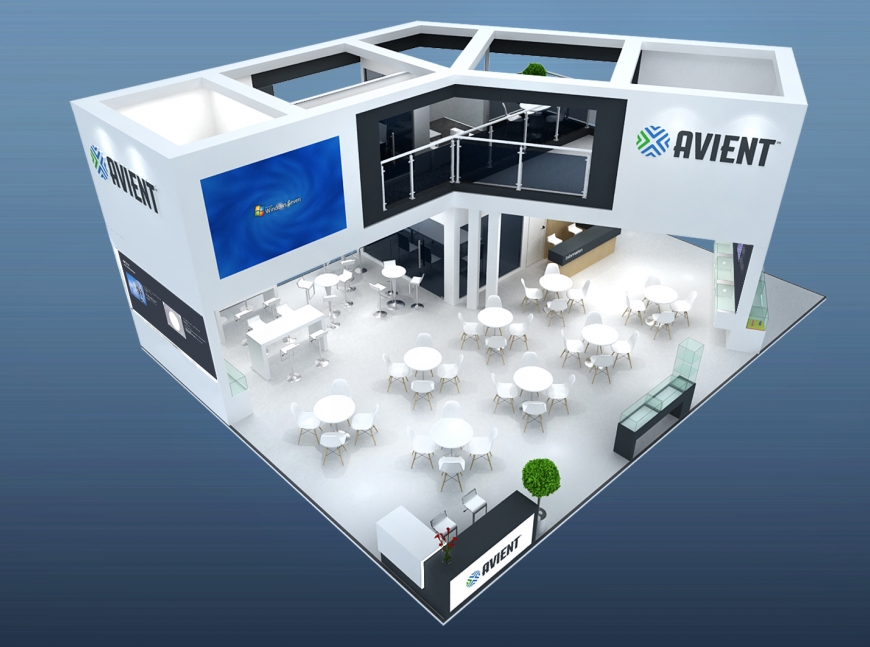 SHENZHEN, China – April 7, 2021 – Avient Corporation, a premier provider of specialized and sustainable material solutions and services, will feature its portfolio of sustainable materials and colorant technologies next week at Chinaplas 2021. These new and existing materials, additives, and colorants help to reduce energy use, increase the use of recycled content, and improve recycled material performance for applications in the packaging, automotive, healthcare, telecommunications, and consumer electronics industries.
"From color modeling to the latest advances in materials science, Avient is unlocking the potential of sustainability in Asia and globally," said Say-Eng Lee, vice president and general manager, Color & Additives Asia. "For example, our recently opened CycleWorks facility in Italy is providing cutting-edge support for the development of new and sustainable masterbatch formulations, many of which we will display at Chinaplas."
Avient will exhibit the following sustainable solutions in Hall 16, Booth 16J41 at Chinaplas 2021:
• HiFormer™ Liquid Polymer Processing Aid for cast and blown polyolefin film delivers significant performance improvements while reducing energy consumption and waste. It is FDA, EU food contact, RoHS, and REACH compliant.
• Rejoin™ PCR Masterbatch for polyolefin packaging applications is made with post-consumer recycled (PCR) polyolefin as a carrier resin, enabling a bottle or part to be manufactured from 100 percent PCR.
• Hydrocerol™ Chemical Foaming Agent helps to reduce automobile emissions by lowering energy consumption and improving energy efficiency while also remaining 100 percent recyclable.
• Stat-Tech™ High Frequency Dielectric Solutions and PREPERM™ materials, semi-finished, and finished products (developed originally by Premix), help customers to meet customized Dk/Df values for 5G antennas and systems. This global portfolio offers faster design qualification and shorter lead times, as well as design flexibility.
• Versaflex™ CE Non-Blooming TPEs overmold onto PC and PC/ABS with a smooth surface, and overcome the challenge of surface blooms for consumer electronics while decreasing cycle times. They eliminate the need for secondary coatings and reduce overall energy use to help manufacturers reach sustainability goals.
• reSound™ R PC contains 25 to 70 percent PCR or PIR (post-industrial recycled) polycarbonate with multiple color options to deliver sustainable benefits to customers. It meets RoHS and REACH requirements.
Avient will also exhibit its robust portfolio of healthcare materials, including:
• Distribution offerings including PP, PC and TPVs for medical labware, diagnostic kits, and diagnostic devices
• Customized high temperature materials for medical and/or food contact applications which meet ISO10993 biocompatibility and FDA requirements
• Low-retention additives and electrically conductive formulations for pipette tips
About Avient
Avient Corporation (NYSE: AVNT), with 2020 pro forma revenues of $3.8 billion, provides specialized and sustainable material solutions that transform customer challenges into opportunities, bringing new products to life for a better world.
Examples include:
• Barrier technologies that preserve the shelf-life and quality of food, beverages, medicine and other perishable goods through high-performance materials that require less plastic
• Light-weighting solutions that replace heavier traditional materials like metal, glass and wood, which can improve fuel efficiency in all modes of transportation
• Breakthrough technologies that minimize wastewater and improve the recyclability of materials and packaging across a spectrum of end uses
Avient employs approximately 8,400 associates and is certified ACC Responsible Care®, a founding member of the Alliance to End Plastic Waste and certified Great Place to Work®.
For more information, visit www.avient.com.
To access Avient's news library online, please visit www.avient.com/news.
# # #
FOR MEDIA USE ONLY: To download a high-resolution image, please click here: FOR MEDIA USE ONLY
Media contact
Jennifer Huang
Senior Manager, Marketing Communications Asia
Avient Corporation
+86 21 60284888
jennifer.huang@avient.com