Textile Screen Printers Have a New Ally: EPIC™ Rio Non-Phthalate Ink Mixing System from Wilflex
July 11, 2016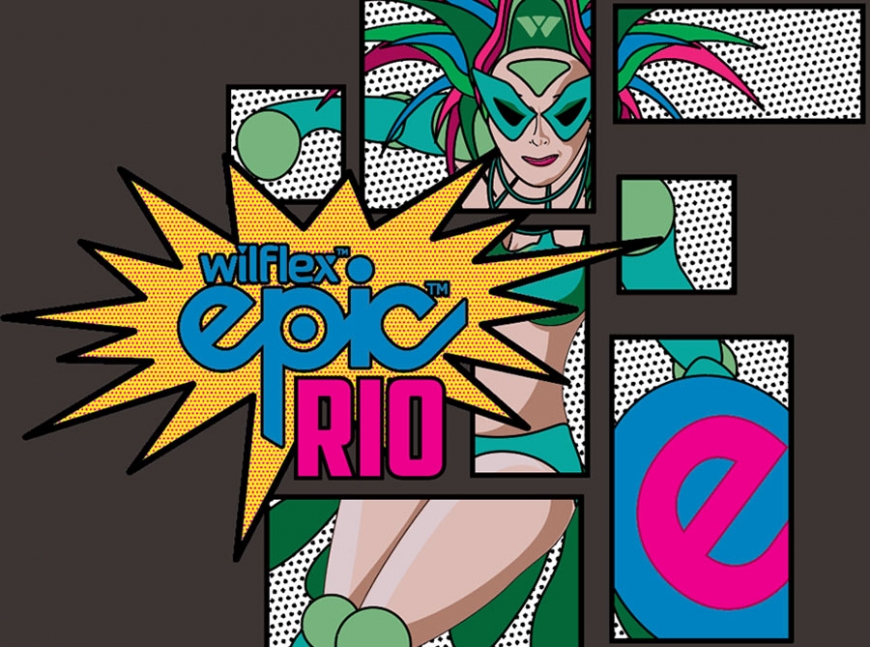 CLEVELAND – PolyOne today announced the launch of non-phthalate Wilflex™ EPIC™ Rio, a new color mixing system for textile inks. Based on cutting-edge pigment technology and formulated for excellent color strength, these inks are PANTONE® approved and boast an extended color range of 18 finished ink mixing components. The end results are a perfect balance of color accuracy, vibrancy and opacity for peak press performance and color design.
As the most opaque color system in the Wilflex range, EPIC Rio maintains color precision and flexibility, and can help screen printers save ink and money by achieving color on press quicker, even with fine mesh-counts. The increased opacity of EPIC Rio also offers greater processing flexibility with regard to mesh screen selection, print strokes and direct print capability, all while maintaining accuracy to Pantone color standards.
Kevin Romine, Wilflex product manager, commented, "EPIC Rio's color matches to Pantone color standards are spot on, and they strike a perfect balance between color vibrancy and opacity. These new inks will allow textile screen printers to improve opacity and really up their game on color design because the increased color accuracy and strength add a significant 'wow' factor."
The inks are creamy and smooth right out of the bucket and remain that way throughout production runs. Press-ready EPIC Rio inks also give consistent, exceptional results for large or small runs.
Designed for ease of printing on a manual press without tiring the press operator, EPIC Rio inks are also appropriate for larger production runs with an automatic press. They perform well over a wide range of mesh sizes and press parameters, so printability for either manual or automatic textile screen-printing is outstanding.
About Wilflex
PolyOne Wilflex Inks are more than just textile inks. Wilflex focuses on total ink-room management, providing the most efficient, cost-effective environment possible to help you win in competitive marketplaces. The Wilflex™ brand of inks emerged in the early 1960's as screen printing on t-shirts gained popularity for self-expression allowing the Wilflex™ brand to gain global recognition. Wilflex continued to make history twenty years later, when it provided design freedom allowing hundreds of color options with the introduction of the first plastisol mixing system. The Wilflex™ distribution footprint covers 55 countries across the globe supporting the wide range of Wilflex™ ink chemistries. Epic™ Rio is the latest ink system initiative, driven by market need for the latest pigment technology into formulations having excellent color strength.
About PolyOne
PolyOne Corporation, with 2015 revenues of $3.4 billion, is a premier provider of specialized polymer materials, services and solutions. The company is dedicated to serving customers in diverse industries around the globe, by creating value through collaboration, innovation and an unwavering commitment to excellence. Guided by its Core Values, Sustainability Promise and No Surprises PledgeSM, PolyOne is committed to its customers, employees, communities and shareholders through ethical, sustainable and fiscally responsible principles. For more information, visit www.polyone.com.
# # #
Photos ©PolyOne
EDITORS: For high-resolution image, please click here:
EPIC™ Rio Hero

To access PolyOne's news library online, please go to www.polyone.com/news.

Media contact
Naomi Peck
PolyOne Corporation
Marketing Communications Manager
+44 151 632 8800
naomi.peck@avient.com