Specialty and Sustainable Healthcare Material Solutions from Avient at Medtec China 2023
June 1, 2023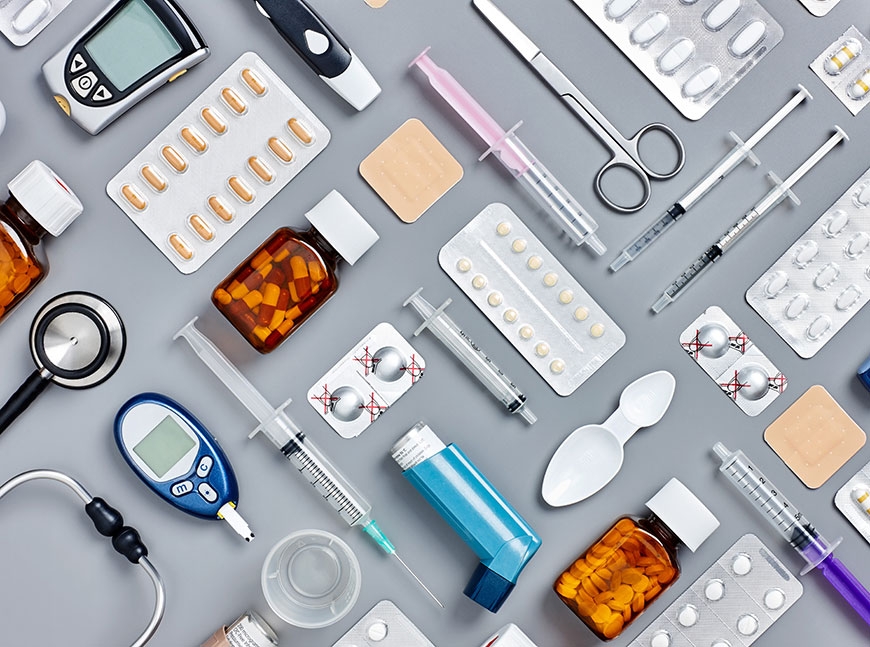 SUZHOU, China – June 1, 2023 – Today, Avient Corporation will exhibit its broad range of specialty and sustainable colorants and additives, thermoplastic elastomers, and high-temperature colorants for healthcare during Medtec China 2023, an annual global exhibition dedicated to the design and manufacturing of medical devices.
Avient is dedicated to providing standard or customized medical grade solutions for healthcare applications that can help customers meet relevant medical and pharmaceutical regulatory requirements and improve speed to market.
"Materials used for medical devices, labware, and pharmaceutical packaging play an important role in achieving more effective diagnostics and treatments for patients," says Say-Eng Lee, vice president and general manager, Color & Additives Asia at Avient. "As a global specialized medical grade materials provider, Avient can offer a full range of support from the development to the production of healthcare applications that can help our customers positively impact a patient's health and well-being."
Avient will also showcase the following functional additives, colorants, TPEs, and support services to help address the needs and trends of an evolving healthcare landscape:
Mevopur™ Medical-Grade Colorants and Functional Polymer Solutions meet or exceed requirements for regulations such as USP Class VI, ISO10993, EP3.1, and USP661.1.
Mevopur™ Healthcare Bio-based Polymer Solutions provide a unique family of color and additive concentrates based on polymers with 70-95 percent bio-content and pre-tested raw materials to help reduce carbon footprint and mitigate risk. Available in pre-colored formulations, they offer a sustainable drop-in replacement for fossil-based grades and can be processed and recycled in the same channels. Like other Mevopur formulations, they are manufactured in dedicated ISO 13485 facilities and supported by testing to ISO 10993-1, USP, European Pharmacopeia, and ICH Q3D guidelines.
Mevopur™ Chemical Foaming Agents can help manufacturers of medical achieve their sustainability goals through lightweighting, reducing plastic use (and therefore reducing the consumption of non-renewable resources), enabling faster cycling times, and saving energy during processing.
High-Performance Polymer Solutions for In Vitro Diagnosis (IVD) and Labware Applications, including laser welding and laser marking, customized colorants and functional additives, low retention additives, nucleating/clarifying agents, conductive black formulations, engineered polymers, and thermoplastic elastomers (TPEs.)
Medical Grade Polymer Solutions for Drug Delivery Devices comprise a portfolio of polymer additives, including permanent and immediate anti-static, scratch-resistant, ultraviolet (UV) stabilizers, lubrication, gamma protection, and various standard or customized colorant solutions.
Polymer Additives for Pharmaceuticals can maintain efficacy and prolong the shelf life of pharmaceuticals by helping manufacturers protect drugs or nutraceuticals against UV light, moisture, and oxygen that can cause degradation.
Versaflex™ HC BT218 TPEs for Biopharmaceutical tubing provide weldability, kink resistance, and tensile strength performance. They can be customized to meet specific regulatory demands such as USP Class VI, FDA CFR, and ISO 10993. These materials can be suitable for gamma and autoclave sterilization methods and can be widely applied in aseptic filling, vaccine production and delivery systems, and high-purity water delivery and filtration systems.
Versaflex™ HC 2110-57B TPEs comply with ISO 10993-4, ISO 10993-5, and USP Class VI and are suitable for Ethylene Oxide (EtO) sterilization without residue or allergens. These materials can meet demanding performance requirements such as low friction coefficient and long-term sealing and consistently perform across barrel sizes.
Colorant Chromatics™ Transcend™ Premier Healthcare Colorants are bright, high-temperature solutions offered in pre-colored formulations or color concentrates in vivid, opaque, and transparent colors. They are fully bio-compatible per ISO 10993 standards to provide ultra-high-heat resistance and performance without compromising safety.
Avient will exhibit at Medtec China 2023 at the Suzhou International Expo Center in Hall C1, Stand V402, on June 1-3, 2023.
About Avient
Avient Corporation provides specialized and sustainable material solutions that transform customer challenges into opportunities, bringing new products to life for a better world. Examples include:
Dyneema®, the world's strongest fiber™, enables unmatched levels of performance and protection for end-use applications, including ballistic personal protection, marine and sustainable infrastructure and outdoor sports
Unique technologies that improve the recyclability of products and enable recycled content to be incorporated, thus advancing a more circular economy
Light-weighting solutions that replace heavier traditional materials like metal, glass and wood, which can improve fuel efficiency in all modes of transportation and reduce carbon footprint
Sustainable infrastructure solutions that increase energy efficiency, renewable energy, natural resource conservation and fiber optic / 5G network accessibility
Avient is certified ACC Responsible Care®, a founding member of the Alliance to End Plastic Waste and certified Great Place to Work®. For more information, visit www.avient.com.
To access Avient's news library online, please visit www.avient.com/news.
# # #
Media contact
Jennifer Huang
Senior Manager, Marketing Communications Asia
Avient Corporation
+86 21 60284888
jennifer.huang@avient.com