Sizzling New OnColor™ Brilliant Metallic Colorants from PolyOne Create the Ultimate in Vibrance and Reflectivity
October 30, 2017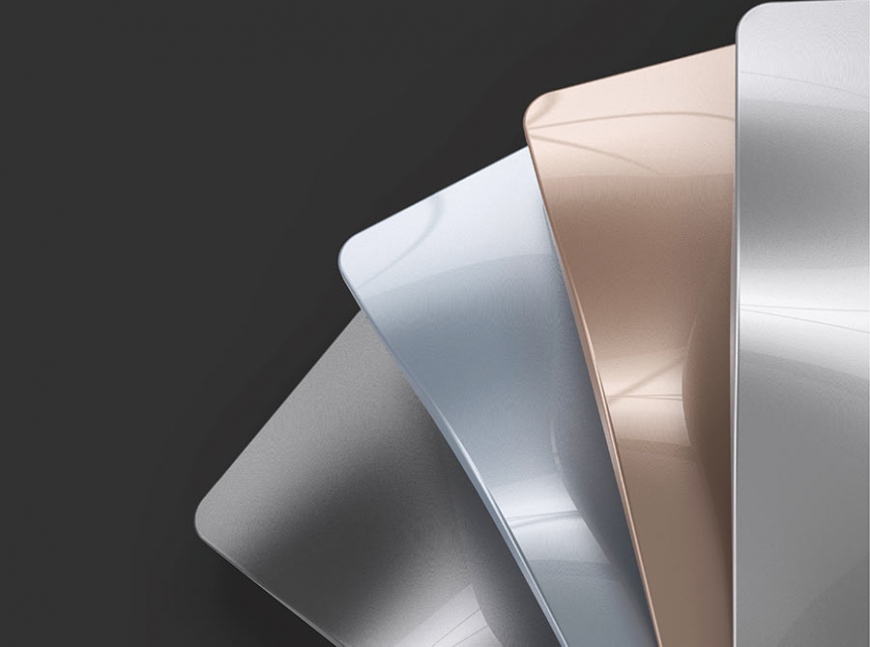 Game changing concentrates for polymer parts create a metallic surface finish that truly mimics paint while eliminating the painting process.
CLEVELAND – October 31, 2017 – PolyOne today launched OnColor™ Brilliant Metallic Colorants, a striking new line of special effect masterbatches that finally meet the need for paint replacement and premium surface finish.
"Our customers across multiple industries have been looking for a paint-free solution with no tradeoffs, which drove us to develop this new masterbatch. It's a cost-effective option for paint replacement on polymer parts and creates an exceptional metallic color that continues through the part's thickness," says Rob Bindner, Americas vice president & general manager, Color and Additives for PolyOne. "When molded into plastic parts, manufacturers can eliminate painting and its associated processing steps for lower cost and longer-lasting, highly reflective surfaces."
As the newest members of PolyOne's portfolio of OnColor FX special effects, Brilliant Metallic colorants rely on superior coatings-grade pigments. Uniquely shaped and sized particles enable these metallic shades to replicate the look of paint, and may even help customers to replace metal parts or plating for plastic parts.
Standard shades include Brilliant Rose Gold, Brilliant Ice Blue, Brilliant Silver and Brilliant Gun Metal, but virtually any hue can be customized for specific applications.
About PolyOne
PolyOne Corporation, with 2016 revenues of $3.3 billion, is a premier provider of specialized polymer materials, services and solutions. The company is dedicated to serving customers in diverse industries around the globe, by creating value through collaboration, innovation and an unwavering commitment to excellence. Guided by its Core Values, Sustainability Promise and No Surprises PledgeSM , PolyOne is committed to its customers, employees, communities and shareholders through ethical, sustainable and fiscally responsible principles. For more information, visit www.polyone.com.
# # #
PHOTO CAPTION: OnColor™ Brilliant Metallic colorants from PolyOne are an effective choice for paint replacement on polymer parts where a high-quality metallic finish is desired.
PHOTO CREDIT: PolyOne
EDITORS: For a high-resolution image, please click here: OnColor Brilliant Metallic Colorants
To access PolyOne's news library online, please go to www.polyone.com/news.
Michelle Maniscalco
Senior Manager, Marketing Communications
PolyOne Corporation
+1 440-930-1988