Redefining "Cool," New Infrared Absorption Additive Improves Energy Efficiency and Comfort at Large Indoor Facilities
March 24, 2016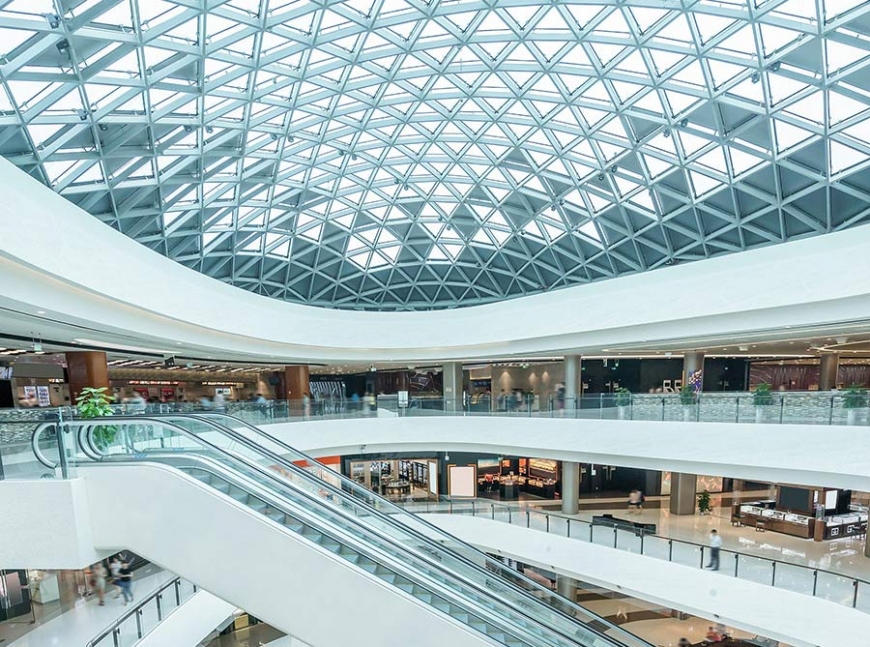 CLEVELAND – A new technology from Colorant Chromatics, a PolyOne business, can help reduce the amount of energy required to cool stadiums, shopping malls, and other large indoor facilities. SiteCool™ is an additive solution for fluoropolymer roofing systems that reduces the transfer of heat into the interiors of architectural structures by absorbing infrared energy contained within the solar spectrum.
"With SiteCool technology, owners of large facilities gain a new tool in the fight to make their sites more energy efficient," said Barto Du Plessis, general manager, Colorant Chromatics. "Stadiums fitted with roofing systems that incorporate SiteCool additive technology also offer a more comfortable environment for attendees and participants at events."
Cooling costs are a significant cost in managing these large facilities. For example, the 31 football stadiums that host NFL football games alone consume millions of kilowatt-hours in energy, according to electricity marketplace ElectricChoice.com. The need to keep energy costs low is balanced by the desire to create a comfortable setting for attendees. SiteCool helps facility management meet both goals. It absorbs up to 50% of the infrared energy contained in sunlight, but does not hinder the transmission of visible light into a structure.
"Even on sunny days, roofing made with SiteCool technology can help maintain a lower ambient temperature in the stadium, greatly reducing cooling costs. It is an excellent tool to help facility owners meet their sustainability criteria," added Du Plessis.
About PolyOne
PolyOne Corporation, with 2015 revenues of $3.4 billion, is a premier provider of specialized polymer materials, services and solutions. The company is dedicated to serving customers in diverse industries around the globe, by creating value through collaboration, innovation and an unwavering commitment to excellence. Guided by its Core Values, Sustainability Promise and No Surprises PledgeSM, PolyOne is committed to its customers, employees, communities and shareholders through ethical, sustainable and fiscally responsible principles. For more information, visit www.polyone.com.
# # #


Editors: For a high-resolution image, please click here: SiteCool
Caption: SiteCool infrared absorption technology can greatly reduce the energy cooling costs for large architectural structures such as shopping malls and stadiums.
To access PolyOne's news library online, please go to www.polyone.com/news.
Media contact
Matt Defosse
Marketing Communications Manager, Europe
PolyOne Corporation
+49 6407-907-0386
matt.defosse@avient.com