Premium Sporting Knife Manufacturer Relies on PolyOne's Bergamid™ Nylon to Extend its Brand Message
July 10, 2017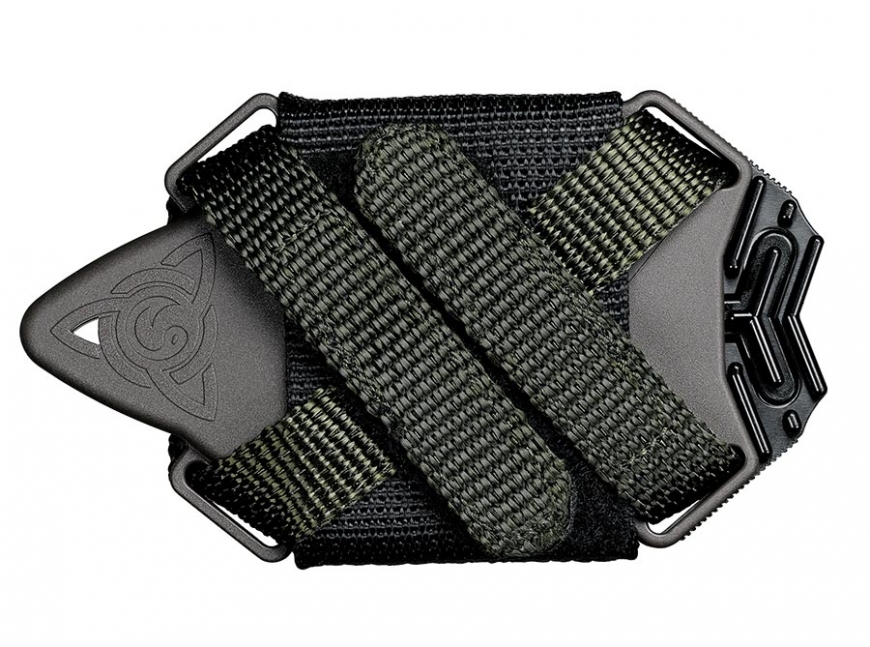 CLEVELAND – When French outdoor equipment specialist Avanona began development of a new range of hunting and camping knives, the company's designers wanted to extend the innovation to the knives' sheaths as well. Each sheath would need to reflect the high quality of the brand, sit comfortably on a user's hip, and be durable enough to protect the knives, which could be in service for decades. Plus, designers planned to add a proprietary, integrated self-sharpening whetstone into each sheath.
Designers selected a custom grade of Bergamid™ high performance polymer from PolyOne for the sheath.
"Our knives are not just a new introduction to the world of high-end sporting gear, but also serve as our company's flagship products. We wanted the sheath to reflect the high quality of the knives' workmanship. PolyOne developed a material for our company that is durable, functional and looks great, just like our knives," said Jean-Charles Quesnel and Philippe Héberlé, the co-founders of Avanona.
"Getting involved early in the product development process with Avanona was key to the success of this project," added Holger Kronimus, vice president Europe and general manager, Specialty Engineered Materials, Europe at PolyOne. "The sheath illustrates what can happen when great design intersects with our polymer expertise."

Collaborating closely with Avanona, polymer science experts from PolyOne developed the Bergamid material to provide excellent surface finish and the durability to withstand extreme use. The lightweight polymer also helps keep each knife/sheath combination comfortable when hanging from a user's belt, a feature that's especially welcome during the longest hikes.
PolyOne is committed to delivering the ultimate polymer materials for manufacturers of outdoor products and solutions, collaborating with these customers to improve the function of high performance, high stakes equipment.

About Avanona
Based in Belfort, France, Avanona is an innovative start-up company focused on the design and manufacture of high-end outdoor sporting gear. The company's founders are passionate about innovative design, quality materials, and outdoor sports; one of them, Philippe Héberlé, won an Olympic gold medal for shooting at the 1984 Games in Los Angeles. For more information, visit www.avanona.fr

About PolyOne
PolyOne Corporation, with 2016 revenues of $3.3 billion, is a premier provider of specialized polymer materials, services and solutions. The company is dedicated to serving customers in diverse industries around the globe, by creating value through collaboration, innovation and an unwavering commitment to excellence. Guided by its Core Values, Sustainability Promise and No Surprises PledgeSM, PolyOne is committed to its customers, employees, communities and shareholders through ethical, sustainable and fiscally responsible principles. For more information, visit www.polyone.com.

# # #
Photo Caption: Associates in adventure: the Avanona hunting knife and Bergamid high performance
polymer from PolyOne.
Photo Copyright: Avanona

EDITORS: For a high-resolution image, please click here: Avanona Hunting Knife
To access PolyOne's news library online, please go to www.polyone.com/news.

Media contact
Matt Defosse
Marketing Communications Manager, Europe
PolyOne Corporation
+49 6407-907-0386
matt.defosse@avient.com