PolyOne Unveils New Smartbatch™ Frost Collection for PET Packaging
May 20, 2019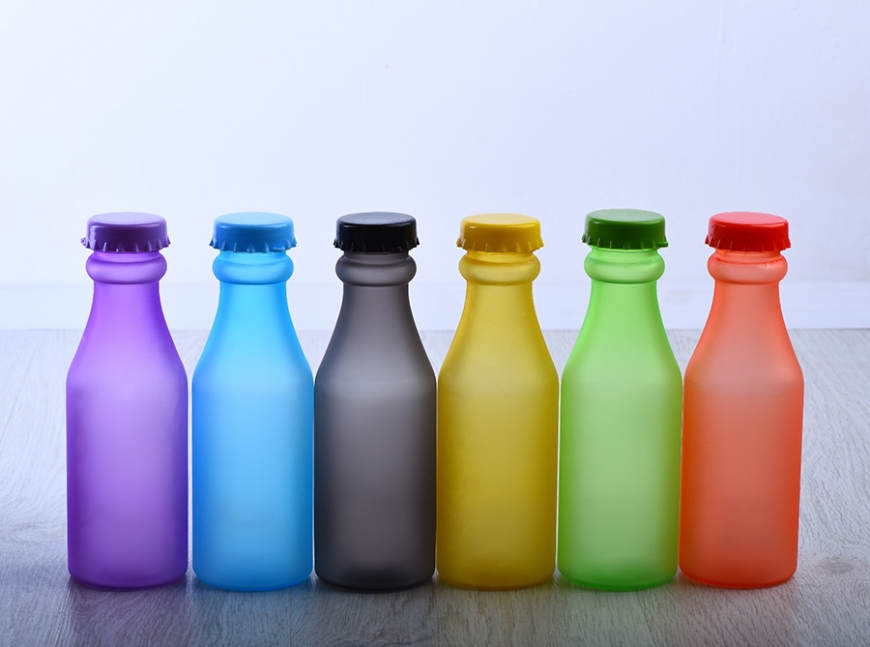 GUANGZHOU, China – May 21, 2019 – PolyOne today announced the launch of its new Smartbatch™ Frost Collection, a translucent color series for PET bottle. Developed in response to increasing demand from regional brands in China for greater product differentiation, this collection of color and additive formulations also offers to streamline production and reduce manufacturing cost.
"Brand owners in Asia continually seek to increase consumer engagement by visually differentiating their PET packaging," said Say Eng Lee, general manager, Color & Additives Asia at PolyOne. "We've developed the Frost Collection to enable brands to create high-end, sophisticated, and engaging bottles in a wide range of color options that also expand design freedom and cost effectiveness."
When added to PET resins during the injection stretch-blow molding (ISBM) process, Smartbatch Frost Collection provides a soft, cool, and icy look with better slip-resistant performance than typical PET bottles. The new masterbatch can be used in all PET bottles, including those for water, beverage and personal care packaging.
To learn more, visit PolyOne at the CMF (Color Material Finish) Inspiration Wall (across from Hall 10.3 Entrance, Zone B) at CHINAPLAS 2019 from May 21-24.
# # #
About PolyOne
PolyOne Corporation (NYSE: POL), with 2018 revenues of $3.5 billion, is a premier provider of specialized polymer materials, services and solutions. The company adds value to global customers and improves sustainability through formulating materials, such as:
Barrier technologies that preserve the shelf-life and quality of food, beverages, medicine and other perishable goods through high-performance materials that require less plastic
Light-weighting solutions that replace heavier traditional materials like metal, glass and wood, which can improve fuel efficiency in all modes of transportation
Breakthrough technologies that minimize wastewater and improve the recyclability of materials and packaging across a spectrum of end uses
PolyOne employs approximately 6,900 associates, is certified ACC Responsible Care® and Great Place to Work®, and is a founding member of the Alliance to End Plastic Waste. For more information, visit www.polyone.com.
EDITORS: For a high-resolution image, please click here: PolyOne Smartbatch™ Frost Collection
PHOTO CAPTION: New PolyOne Smartbatch™ Frost Collection Unveiled at CHINAPLAS 2019
To access PolyOne's news library online, please go to www.polyone.com/news
Media contacts
Jennifer Huang
Senior Manager, Marketing Communications, Asia
PolyOne Corporation
+86 21 60284888
jennifer.huang@avient.com
Michelle Maniscalco
Senior Manager, Marketing Communications
PolyOne Corporation
+1 440-930-1988
michelle.maniscalco@avient.com