PolyOne Ultraviolet Light Barrier Technology Advances Packaged Food and Beverage Protection in China
April 30, 2015
SUZHOU, China – PolyOne today announced that its ColorMatrix™ Ultimate UV390 light blocking technology is now approved for use in PET packaging for food and beverage in China. This additive technology can increase shelf life of a product in a container by decreasing the harmful effects of ultraviolet (UV) light on the taste, odor, and color of food and beverages without compromising container clarity.
Steven Chai, general manager for Asia, PolyOne ColorMatrix, said, "In today's consumer-focused world, consistent product quality is fundamental to gaining consumer trust and brand loyalty. This technology reduces the risk for quality degradation in UV-sensitive products. It also provides an alternative to sleeve and opaque designs for containers, enabling customers to achieve aesthetic appeal with high-clarity containers that are also easy to recycle."
Ultimate UV390 is compatible with PET materials and provides effective UV light blocking up to 395nm. It can be combined with liquid colorant to offer an all-in-one color and barrier formulation with visible light protection up to 595nm.
Steven Chai added, "Our unique modeling capability helps streamline product development and increase speed to market by giving customers a clear indication of performance based on their specific application."
Ultimate UV390 is suitable for PET food contact applications in China at levels up to 0.5%, except where foods contain more than 15% alcohol or are classed as fatty foods. It is suitable for long-term storage and hot-fill applications.
About PolyOne
PolyOne Corporation, with 2014 revenues of $3.8 billion, is a premier provider of specialized polymer materials, services and solutions. The company is dedicated to serving customers in diverse industries around the globe, by creating value through collaboration, innovation and an unwavering commitment to excellence. Guided by its Core Values, Sustainability Promise and No Surprises PledgeSM, PolyOne is committed to its customers, employees, communities and shareholders through ethical, sustainable and fiscally responsible principles. For more information, visit www.polyone.com.
# # #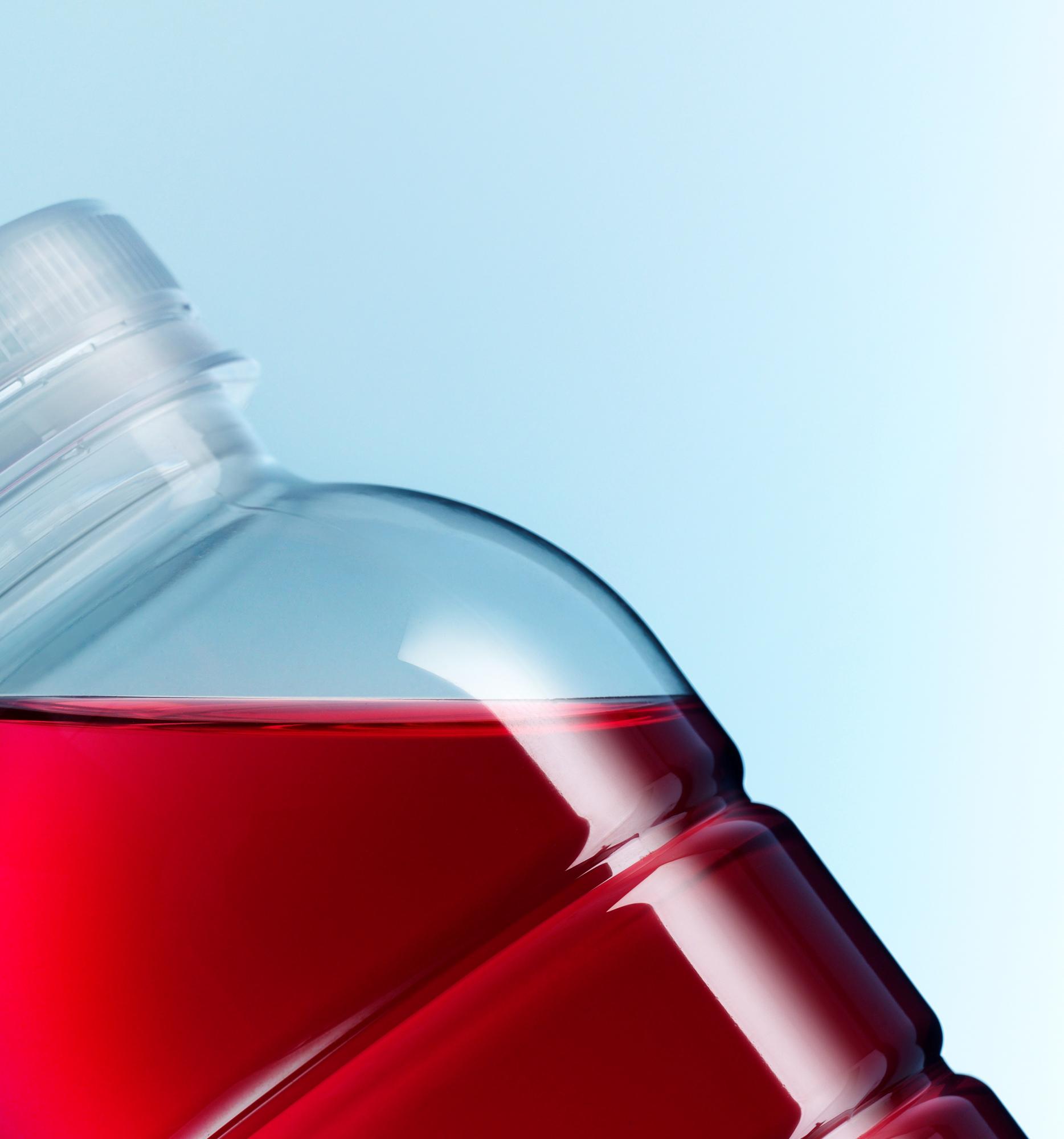 Caption: ColorMatrix™ Ultimate UV390 is now approved for use in China. It enables brands and packaging converters to enhance protection for UV-sensitive foods and beverages packaged in PET.
To access PolyOne's news library online, please go to www.polyone.com/news
Media contacts
Peter Bredenkamp
Senior Marketing Communications Specialist
PolyOne Corporation
+44 151-632-8800
peter.bredenkamp@avient.com
Jennifer Huang
Marketing Communications Manager, Asia
PolyOne Corporation
+86 21 50802923
jennifer.huang@avient.com