PolyOne Sustainability Portfolio in Europe Expanded to Support Circular Economy
June 17, 2020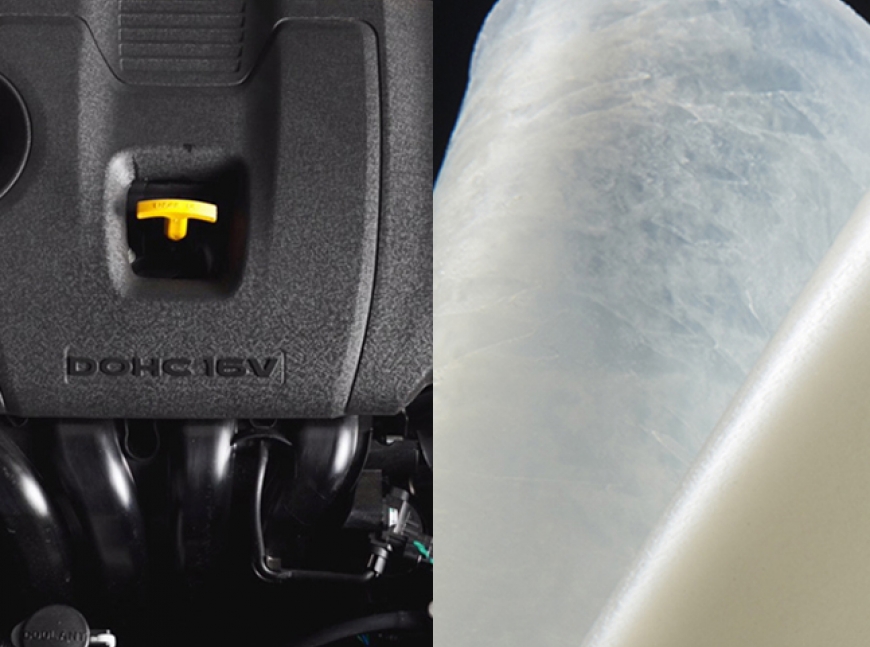 POMMERLOCH, Luxembourg – June 17, 2020 – Today, PolyOne announced it is adding production of both post-industrial recycled nylon grades (Nymax™ PIR) and bio-based thermoplastic elastomers (reSound™ OM) in Europe. This strengthened sustainability portfolio will support circular economy goals and provide additional eco-conscious material options for EU customers.
Europe now accounts for 25 percent of global bioplastics production, a figure set to increase to 30 percent by 2024, according to the European Bioplastics Association.
Fueling this growth, in part, are public commitments from brands across a range of industries to increase their use of recycled plastics.
Formulated with between 20 and 100 percent post-industrial nylon materials, such as recycled carpet, Nymax™ PIR post-industrial recycled nylon offers comparable performance to prime nylon grades, including high strength, durability, impact resistance, and weather resistance. As a result, this material is an excellent alternative to prime nylon in many industries and applications, including automotive, outdoor high performance and industrial.
reSound™ OM (overmolding) thermoplastic elastomers (TPEs) utilize between 40 and 50 percent bio-renewable content derived from sugarcane, and offer hardness levels and performance comparable to standard TPEs. Consisting of four overmolding grades compatible with rigid polypropylene and one suited to ABS, all grades are formulated for durability, property retention, and UV resistance comparable to traditional TPEs. These check the major requirement boxes for applications such as cosmetics packaging, personal care products, and consumer electronics.
"Both Nymax PIR and reSound OM are well-known and proven solutions that have been available in the North America market for some time. We are pleased to be expanding their availability to Europe to further help our customers achieve their sustainability goals and to better support the circular economy," said Holger Kronimus, general manager, Engineered Materials Europe at PolyOne.
For more information about Nymax™ PIR post-industrial recycled nylon grades, click here: Nymax PIR
For information of reSound OM, click here: reSound OM
About PolyOne
PolyOne Corporation (NYSE: POL), with 2019 revenues of $2.9 billion, is a premier provider of specialized polymer materials, services and solutions. The company adds value to global customers and improves sustainability through formulating materials, such as:
Barrier technologies that preserve the shelf-life and quality of food, beverages, medicine and other perishable goods through high-performance materials that require less plastic
Light-weighting solutions that replace heavier traditional materials like metal, glass and wood, which can improve fuel efficiency in all modes of transportation
Breakthrough technologies that minimize wastewater and improve the recyclability of materials and packaging across a spectrum of end uses
PolyOne employs approximately 5,600 associates, is certified ACC Responsible Care® and Great Place to Work®, and is a founding member of the Alliance to End Plastic Waste. For more information, visit www.polyone.com.
# # #
EDITORS: For a high-resolution image, please click here: FOR MEDIA USE ONLY
To access PolyOne's news library online, please go to www.polyone.com/news
Media contact
Michelle Maniscalco
Senior Manager, Marketing Communications
PolyOne Corporation
+1 440-930-1988
michelle.maniscalco@avient.com