PolyOne Showcases Its Expertise and Comprehensive Medical Polymers and Colorants Portfolio at MD&M West 2018
February 7, 2018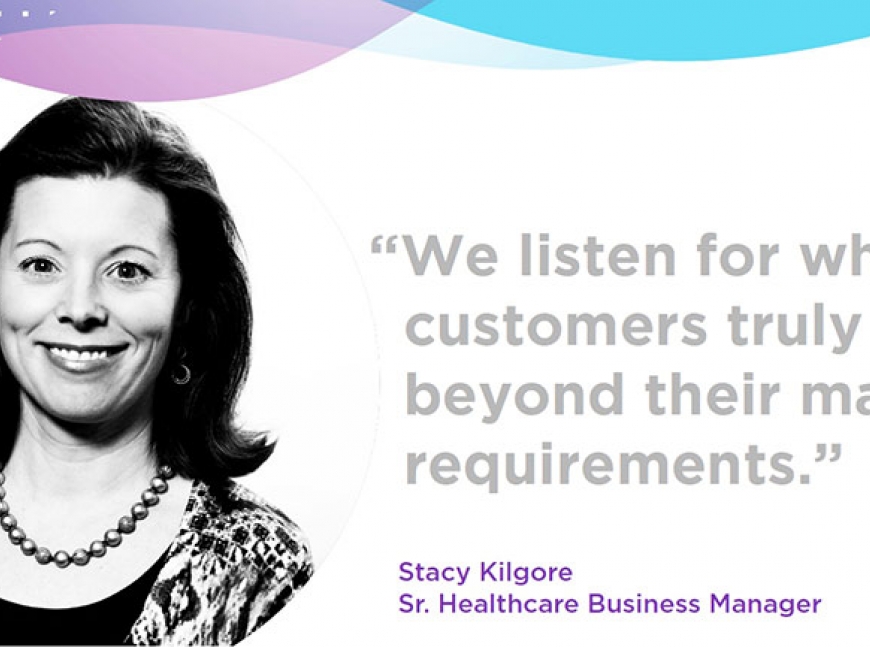 ANAHEIM, Calif. – February 6, 2018 – At Medical Design and Manufacturing (MD&M) West this week, PolyOne is highlighting its extensive portfolio of polymers and colorants for the healthcare industry while also featuring the experts who stand behind the technology.
"We strongly believe it is our associates who drive innovation and expertise in healthcare," said Cathy Dodd, vice president, marketing, PolyOne. "In addition to our comprehensive portfolio of regulatory-compliant medical polymers and colorants, our customers can count on a level of formulating and regulatory expertise that will help drive success and next-generation products in this space."
PolyOne's exhibit will highlight the following services, support, material and additive solutions:
PolyOne Distribution:
Expert team that collaborates with medical device OEMs and contract manufacturers to provide an unparalleled combination of material and application knowledge, advanced technical resources, and logistics expertise to optimize medical component performance and mitigate risk.
Specialty Engineered Materials:
NEUTM Express Service: Delivering speed to customers' R&D process with rapid prototyping and sampling of customized materials for a multitude of in-vivo devices
GLS™ Versaflex™ HC Thermoplastic Elastomers: Offers manufacturers design freedom, a simplified injection molding process, and streamlined production
Trilliant™ HC Thermoplastics: High-performance formulations with excellent chemical resistance and durability for medical device enclosures. Available in standard grades or customized formulations from an array of base polymers
Color and Additives:
OnColor™ HC Colorants and OnCap™ HC Additives: Launching additional pre-certified OnCap Plus additives that complement OnColor colorant formulations, giving customers a wider range of resin choices
Functional performance additives that are now certified include antimicrobials, surface energy modifiers, content protection additives, and dimensional and physical property modifiers. Expanded resin families are able to incorporate biocompatible colorants and additives including nylon, polypropylene, and polystyrene.
Rigid Vinyl:
Resilience™ HC Rigid Vinyl: Offers excellent moldability and surface finish, withstands a broad range of disinfectants, and provides required flammability and UV performance.
PolyOne is exhibiting at MD&M West in Anaheim, California, in booth 2101 from February 6-8, 2018.
About PolyOne
PolyOne Corporation, with 2017 revenues of $3.2 billion, is a premier provider of specialized polymer materials, services and solutions. The company is dedicated to serving customers in diverse industries around the globe, by creating value through collaboration, innovation and an unwavering commitment to excellence. Guided by its Core Values, Sustainability Promise and No Surprises PledgeSM, PolyOne is committed to its customers, employees, communities and shareholders through ethical, sustainable and fiscally responsible principles. For more information, visit www.polyone.com.
# # #
EDITORS: For a high-resolution image, please click here: MD&M
To access PolyOne's news library online, please go to www.polyone.com/news
Media contact
Michelle Maniscalco
Senior Manager, Marketing Communications
PolyOne Corporation
+1 440-930-1988
michelle.maniscalco@avient.com