PolyOne Showcases a Full Spectrum of Colorants and Additives Fused with Local Service in South America
April 19, 2019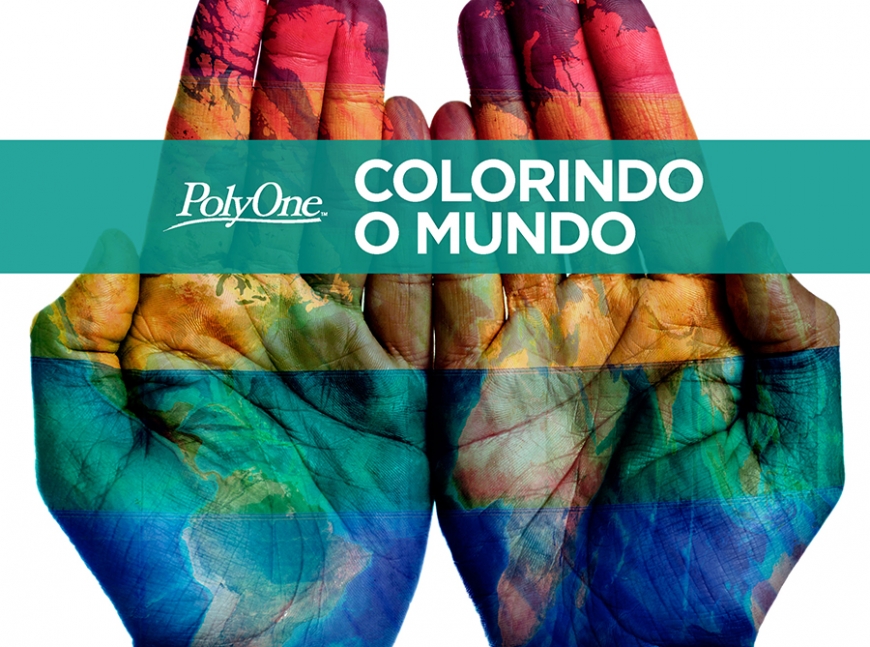 SÃO PAULO, Brazil – April 19, 2019 – During the 2019 Feiplastic tradeshow here next week, PolyOne will feature enhanced local service capabilities in South America, combined with its unmatched portfolio of polymer colorants and additives that span both solid masterbatch and liquid colorant solutions.
"We are enabling customers to reach their goals with our expansive line of inspired, application-specific polymer colorant and additive formulations," said Gary Fielding, global marketing director, PolyOne Color, Additives and Inks. "As we increase our product and service offerings into South America, we look forward to engaging with current and potential customers at the Feiplastic show to demonstrate our commitment to offer globally meaningful solutions with local technical service in the country."
PolyOne's display features specialty liquid and solid colorant solutions designed to differentiate products and simplify production for the packaging, wire and cable, textiles, and building and construction markets, including:
Masterbatch Colorant Solution
Now available in South America, OnColor™ SC Super Concentrates are densely pigmented masterbatches that feature greater active loadings to lower colorant use rates without compromising quality
Liquid Color System
ColorMatrix™ Liquid Color Concentrates include colors and special effects that provide clean and accurate metering to enable rapid and sustainable color development
2020 Color Inspiration Guide
A collection of four progressive and dynamic color palettes that represent a myriad of viewpoints from visionaries around the world
A Focus on Local Service
In addition, manufacturers and brand owners seeking to collaborate with PolyOne in South America are now able to access a variety of information on the new polyone.com/pt website in Portuguese and polyone.com/es in Spanish. Customers now also have access to local materials and design experts, who can provide insights and advice to streamline the process from concept through commercialization.
PolyOne is exhibiting at Feiplastic in São Paulo, Brazil, in stands U21 and U11 from April 22-26, 2019.
About PolyOne
PolyOne Corporation, with 2018 revenues of $3.5 billion, is a premier provider of specialized polymer materials, services and solutions. The company is dedicated to serving customers in diverse industries around the globe by creating value through collaboration, innovation and an unwavering commitment to excellence. Guided by its Core Values, Sustainability Promise and No Surprises PledgeSM, PolyOne is an ACC Responsible Care® certified company committed to its customers, employees, communities and shareholders through ethical, sustainable and fiscally responsible principles. For more information, visit www.polyone.com.
# # #
EDITORS: For a high-resolution image, please click here: FOR MEDIA USE ONLY
PHOTO CAPTION: PolyOne is promoting polymer colorants and additives with an emphasis on local service in South America at the 2019 Feiplastic show.
To access PolyOne's news library online, please go to www.polyone.com/news
Media contact
Michelle Maniscalco
Senior Manager, Marketing Communications
PolyOne Corporation
+1 440-930-1988
michelle.maniscalco@avient.com