PolyOne Showcases Customer Success Sparked by Collaboration and Specialty Polymers at Fakuma 2017
October 16, 2017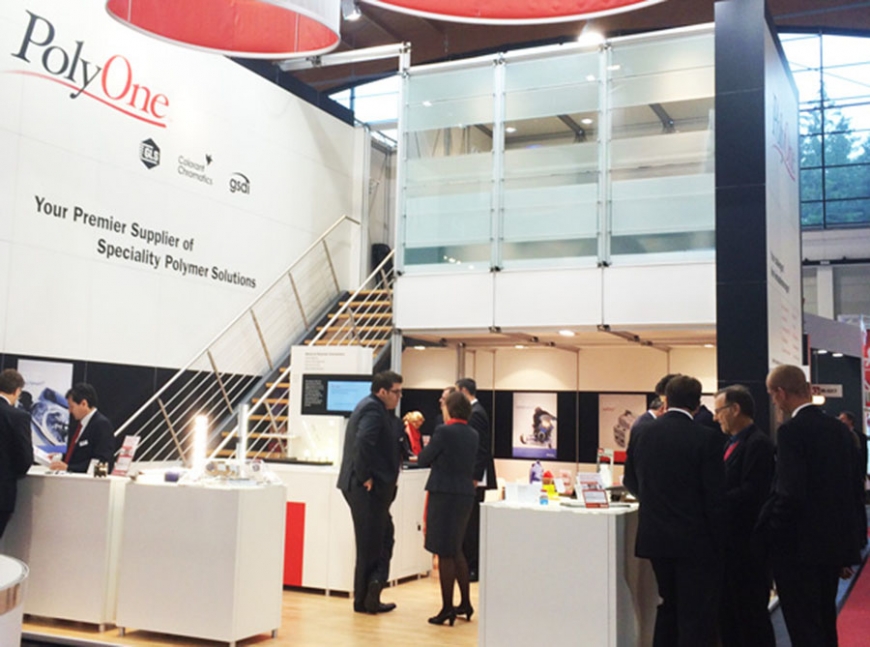 FRIEDRICHSHAFEN, Germany – October 16, 2017 – PolyOne is highlighting creative applications its customers have developed with the company's specialty polymer formulations and services during the Fakuma show this week. Recently completed applications on display will include a paint replacement project for one of the world's largest manufacturers of appliances, and a consumer product for a leading global supermarket chain.
"Building on these recent successes, we're able to spark ideas for new products, and better collaborate with our customers to help turn those ideas into reality," said Holger Kronimus, VP Europe and general manager, Specialty Engineered Materials, Europe for PolyOne.
Proven solutions on display at PolyOne include:
Therma-Tech™ Thermally Conductive Materials: Engineered materials that are lighter than metal and are easier to form, but do not compromise conductivity
Gravi-Tech™ Density Modified Polymers: Composite materials that provide the look, feel and sound of metal, but deliver the design freedom of a polymer
LubriOne™ Wear Resistant Solutions: Inherently lubricated polymers that eliminate the need for added oils and greases between moving components
OnFlex™ LO Low VOC Thermoplastic Elastomers: Easily processed TPEs that help manufacturers meet strict Vehicle Interior Air Quality (VIAQ) standards
Additionally, the Fakuma event will be the first in Europe at which PolyOne will showcase its recently acquired Comptek™ High Temperature Polymer Formulations and Concentrates portfolio.
Visitors at Fakuma can learn more by visiting PolyOne in Hall B5, Stand 5316. The trade show in Friedrichshafen, Germany runs from October 17-21, 2017.
About PolyOne
PolyOne Corporation, with 2016 revenues of $3.3 billion, is a premier provider of specialized polymer materials, services and solutions. The company is dedicated to serving customers in diverse industries around the globe, by creating value through collaboration, innovation and an unwavering commitment to excellence. Guided by its Core Values, Sustainability Promise and No Surprises PledgeSM, PolyOne is committed to its customers, employees, communities and shareholders through ethical, sustainable and fiscally responsible principles. For more information, visit www.polyone.com.
# # #
PHOTO CAPTION: New materials and novel applications await visitors to the PolyOne stand at the Fakuma trade show.
PHOTO CREDIT: PolyOne
EDITORS: For a high-resolution image, please click here: Fakuma 2017
To access PolyOne's news library online, please go to www.polyone.com/news.
Media contact
Matt Defosse
Marketing Communications Manager, Europe
PolyOne Corporation
+49 173-6709-2149
matt.defosse@avient.com