PolyOne Showcases Continuous Fiber Composite Materials at CAMX 2018
October 10, 2018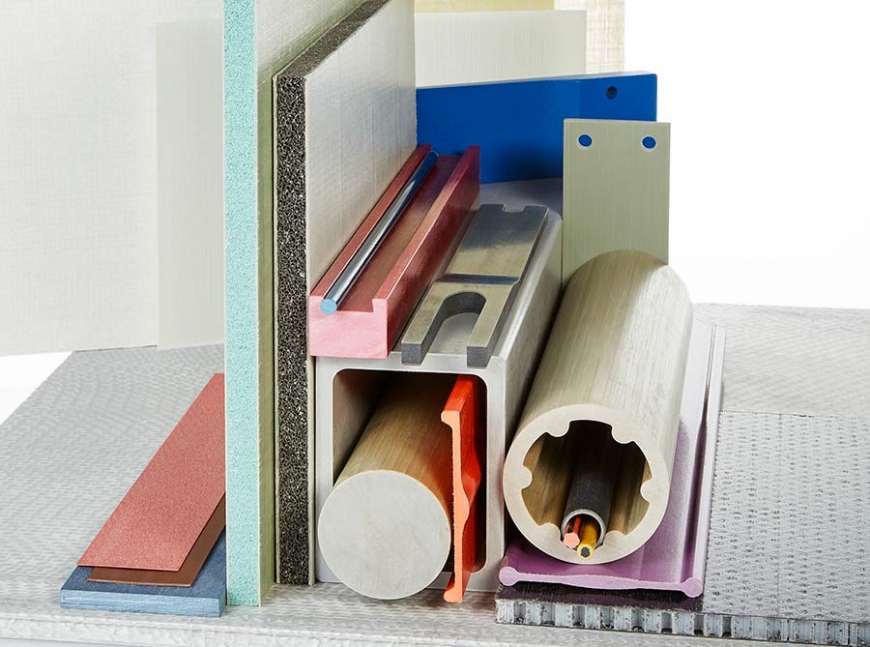 DALLAS, Texas – October 10, 2018 – At the Composites and Advanced Materials Expo (CAMX) next week, PolyOne will be highlighting its extensive portfolio of continuous fiber composites along with its processing and design expertise, which enables customers to benefit the most from these materials.
"Our broad portfolio of continuous fiber composites, both thermoplastic and thermoset, is unparalleled in the industry," said Matthew Borowiec, general manager, PolyOne Advanced Composites. "These innovative materials, together with PolyOne's technical know-how and design insight, enable our customers to develop strong, lightweight, and durable products, from concept phase to finished component, across a wide range of markets and applications."
PolyOne's continuous fiber reinforced composites provide high strength and lightweight performance for applications in the automotive, heavy truck, marine, consumer, industrial, and electrical transmission and distribution markets. The CAMX exhibit will highlight several application examples featuring the following composite materials:
Thermoplastic Composites:
Polystrand™ continuous fiber reinforced unidirectional tapes and multi-axial laminates
Hammerhead™ Marine Composite Panels
Polystrand™ structural sandwich panels
Thermoset Composites:
Glasforms™ pultruded and filament wound continuous glass and carbon fiber rods, tubes, and custom profiles
Gordon Composites™ continuous glass and carbon fiber barstock and laminates
Gordon Glass™ archery bow limbs
In addition to the exhibit, PolyOne experts will present six technical and educational sessions highlighting advances in materials, processing, and testing technologies as part of the CAMX conference program. PolyOne will also demonstrate forming and installation techniques for thermoplastic composite materials in live presentations at the Composites One / Closed Mold Alliance demo area at scheduled intervals throughout the week.
PolyOne is exhibiting at CAMX in Dallas, Texas, in booth AA13 Hall F from October 16-18, 2018.
About PolyOne
PolyOne Corporation, with 2017 revenues of $3.2 billion, is a premier provider of specialized polymer materials, services and solutions. The company is dedicated to serving customers in diverse industries around the globe by creating value through collaboration, innovation and an unwavering commitment to excellence. Guided by its Core Values, Sustainability Promise and No Surprises PledgeSM, PolyOne is an ACC Responsible Care® certified company committed to its customers, employees, communities and shareholders through ethical, sustainable and fiscally responsible principles. For more information, visit www.polyone.com.
# # #
EDITORS: For a high-resolution image, please click here: PolyOne at CAMX
PHOTO CAPTION: PolyOne's portfolio of advanced thermoplastic and thermoset continuous fiber reinforced composites offers customized solutions to serve a full range of markets and industries.
To access PolyOne's news library online, please go to www.polyone.com/news
Media contact
Michelle Maniscalco
Senior Manager, Marketing Communications
PolyOne Corporation
+1 440-930-1988
michelle.maniscalco@avient.com