PolyOne Recognized at SPE Automotive Innovation Awards for New All-Plastic Temperature Sensor
November 13, 2014
DETROIT – PolyOne was recognized last night at the SPE Automotive Innovation Awards ceremony for its participation in developing an all-plastic temperature sensor, which will be commercially introduced on the 2015 Ford Edge. The sensor directly measures and averages duct air temperatures to control heating and cooling in the vehicle.
The new patent-pending sensor, a finalist in the Body Interior category, is easier to assemble and weighs 38% less than the current metal design. The sensor's design eliminates the need for a rubber O-ring, simplifying assembly and blocking duct leakage paths. In addition, the new sensor's faster response time leads to improved occupant comfort and better fuel economy.
PolyOne worked with sensor manufacturer TDK-EPC Corporation to define performance and processing parameters, then formulated a specialty polyamide-based material for the application.
"We are extremely pleased to once again be recognized by this prestigious automotive awards program for our collaborative efforts in replacing metal to improve production efficiency, reduce weight, and raise performance," commented Kurt Schuering, Vice President, Global Key Accounts.
About PolyOne
PolyOne Corporation, with 2013 revenues of $3.8 billion, is a premier provider of specialized polymer materials, services and solutions. The company is dedicated to serving customers in diverse industries around the globe, by creating value through collaboration, innovation and an unwavering commitment to excellence. Guided by its Core Values, Sustainability Promise and No Surprises PledgeSM, PolyOne is committed to its customers, employees, communities and shareholders through ethical, sustainable and fiscally responsible principles. For more information, visit www.polyone.com.
# # #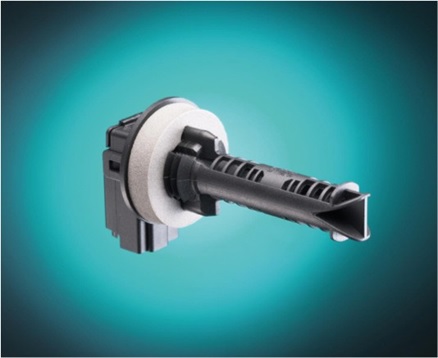 To access PolyOne's news library online, please go to www.polyone.com/news
Media contact
Michelle Maniscalco
Marketing Communications Manager, North America
PolyOne Corporation
+1 440-930-1988
michelle.maniscalco@avient.com