PolyOne Launches New ECCOH™ LSFOH Grades for Optical Fiber Cables
June 18, 2020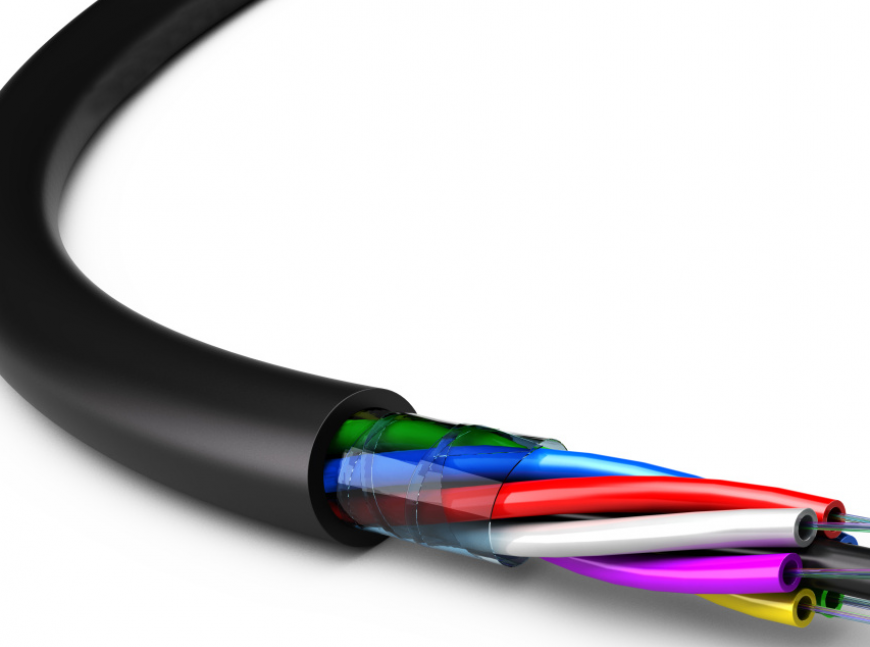 POMMERLOCH, Luxembourg – June 18, 2020 – PolyOne today launched new specialized polymer grades with enhanced chemical resistance and improved productivity for optical fiber cables (OFC). With processing speeds up to 1000m/minute and a much lower melting point than PBT (a traditional OFC jacketing material), these new ECCOH™ grades enable faster processing and reduced energy use during manufacturing. In addition, they maintain performance at reduced wall thickness and are easily colorable.
The two grades are intended primarily for gel-filled loose tubes, micro-modules, and tight buffered applications. Applicable for dry as well as wet applications, these materials offer excellent chemical and UV resistance, and are compatible with a variety of filling compounds and gels used to protect optical fibers.
As global demand for internet connectivity and data transmission capacity continues to rise, fiber optic cable is replacing traditional copper communication cables at a fast pace. For example, Mordor Intelligence forecasts the OFC market will see a 12.5 percent compound annual growth rate (CAGR) by 2025. This growth will, in turn, drive the demand for high performing wire and cable materials.
New ECCOH™ LSFOH 6153 UV and 6154 UV extend PolyOne's low smoke, fume, zero halogen portfolio, which is focused on applications where smoke mitigation is of particular concern, including communication and data cables.
Holger Kronimus, general manager for Specialty Engineered Materials at PolyOne said, "As the market for optical fiber cable continues to grow, we are committed to providing innovative material solutions that help customers meet their challenges. With improved processability, reduced energy use, and lower minimum wall thickness, these new materials are an ideal alternative to PBT in gel-filled stranded loose tube optical fiber applications."
To find out more about ECCOH™ materials for wire and cable please visit www.polyone.com.
About PolyOne
PolyOne Corporation (NYSE: POL), with 2019 revenues of $2.9 billion, is a premier provider of specialized polymer materials, services and solutions. The company adds value to global customers and improves sustainability through formulating materials, such as:
Barrier technologies that preserve the shelf-life and quality of food, beverages, medicine and other perishable goods through high-performance materials that require less plastic
Light-weighting solutions that replace heavier traditional materials like metal, glass and wood, which can improve fuel efficiency in all modes of transportation
Breakthrough technologies that minimize wastewater and improve the recyclability of materials and packaging across a spectrum of end uses
PolyOne employs approximately 5,600 associates, is certified ACC Responsible Care® and Great Place to Work®, and is a founding member of the Alliance to End Plastic Waste. For more information, visit www.polyone.com.
###
EDITORS: For a high-resolution image, please click here: FOR MEDIA USE ONLY
To access PolyOne's news library online, please go to www.polyone.com/news
Media contact
Michelle Maniscalco
Senior Manager, Marketing Communications
PolyOne Corporation
+1 440-930-1988
michelle.maniscalco@avient.com