PolyOne Launches First-Ever TPE with Blue Jean Stain Resistance for Phone Cases
June 11, 2018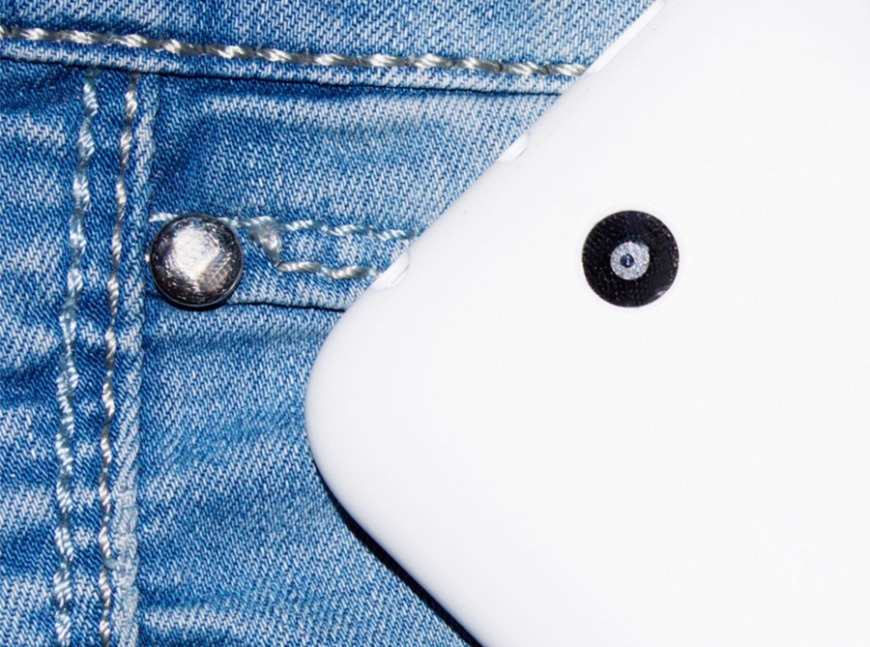 CLEVELAND – June 11, 2018 – PolyOne Corporation (NYSE: POL) today unveiled the first-ever thermoplastic elastomer (TPE) material able to resist blue jean staining for white and light-colored phone cases.
"Leading phone case brand owners have been searching for a blue jean stain resistant material that offers expanded design freedom," said Michelle Hearn, global marketing director, Specialty Engineered Materials at PolyOne. "In addition to a boost in design capabilities, our new stain-resistant TPEs also offer the supply chain flexibility and ease of processing that brands require to bring their white and light-colored phone cases to market both quickly and cost effectively."
Using Versaflex™ CE 3320-70 TPE helps brands avoid the sourcing and manufacturing issues of silicone, and it is the only thermoplastic material that stands up to blue jean staining when used in white and light-colored phone cases.
Brands using silicone or TPU materials have been seeking an alternative for a number of reasons, including long sourcing lead times and manufacturing challenges for silicone and the inability of TPU to endure blue jeans contact without staining.
To test the effectiveness of its materials, PolyOne used the same rigorous test methodology used to measure blue jean staining on automotive car seats. Versaflex CE 3320-70 showed no signs of staining, equal to that of the industry benchmark, a branded white silicone case.
In addition to blue jean stain resistance, the new Versaflex CE material provides the performance manufacturers expect from a consumer material. It stands up to sunscreen, hand sanitizer and isopropyl alcohol while enduring UV light. This recyclable thermoplastic also processes faster than silicones and adheres well to polycarbonate when overmolded.
This new Versaflex offering can be pre-colored to specifications or used with a PolyOne OnColor™ masterbatch colorant.
To test our material's blue jean stain resistance yourself, request a sample.
About PolyOne
PolyOne Corporation, with 2017 revenues of $3.2 billion, is a premier provider of specialized polymer materials, services and solutions. The company is dedicated to serving customers in diverse industries around the globe by creating value through collaboration, innovation and an unwavering commitment to excellence. Guided by its Core Values, Sustainability Promise and No Surprises PledgeSM, PolyOne is an ACC Responsible Care® certified company committed to its customers, employees, communities and shareholders through ethical, sustainable and fiscally responsible principles. For more information, visit www.polyone.com.
###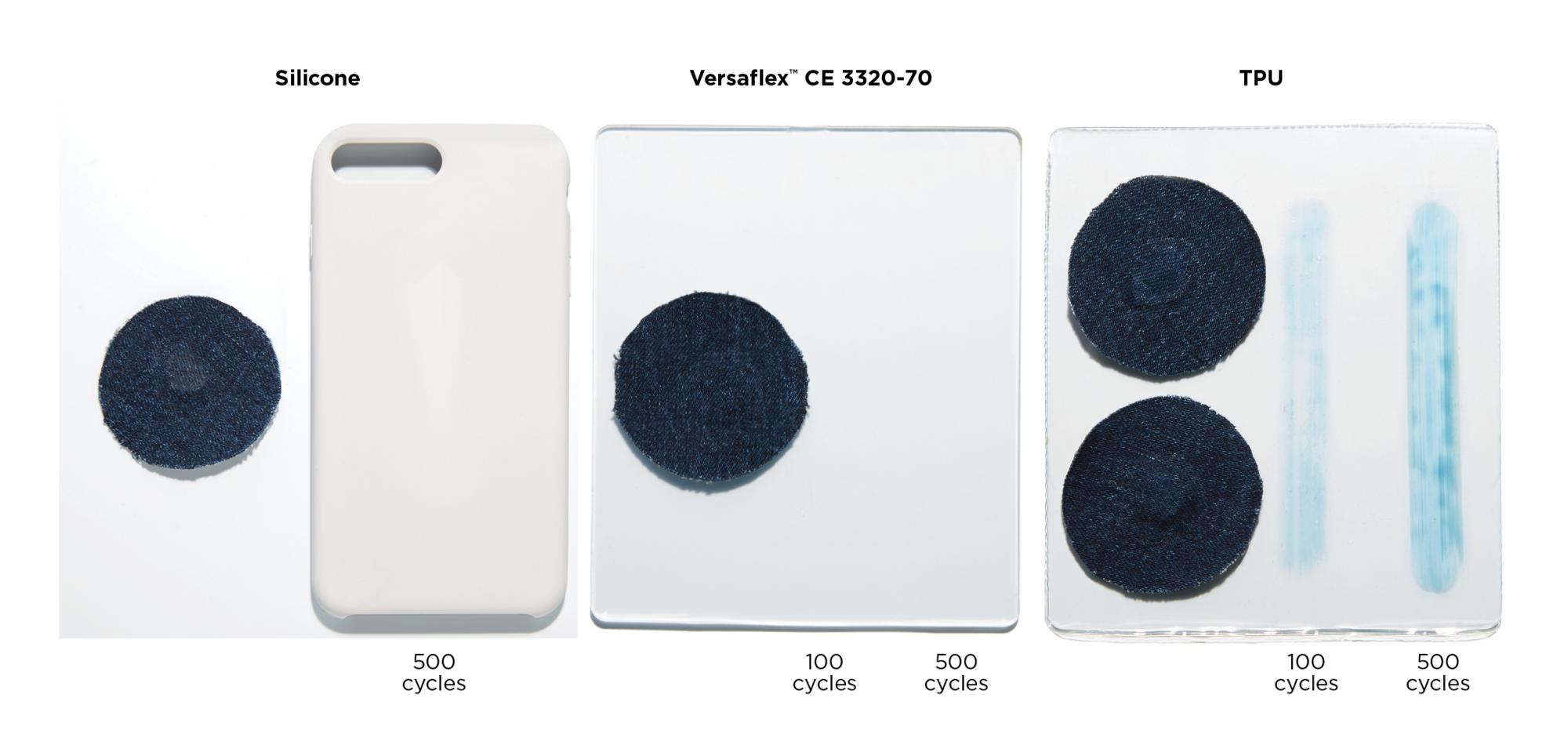 Caption: Comparison tests using the same methodology that measures blue jean staining on car seats show how new Versaflex™ CE 3320-70 performs versus silicone and TPU.
EDITORS: For a high-resolution image, please click here: Versaflex™ CE 3320-70
To access PolyOne's news library online, please go to www.polyone.com/news
Media contact
Michelle Maniscalco
Senior Manager, Marketing Communications
PolyOne Corporation
+1 440-930-1988