PolyOne Features Total Portfolio of Healthcare Polymers and Colorants at MD&M West 2017
February 6, 2017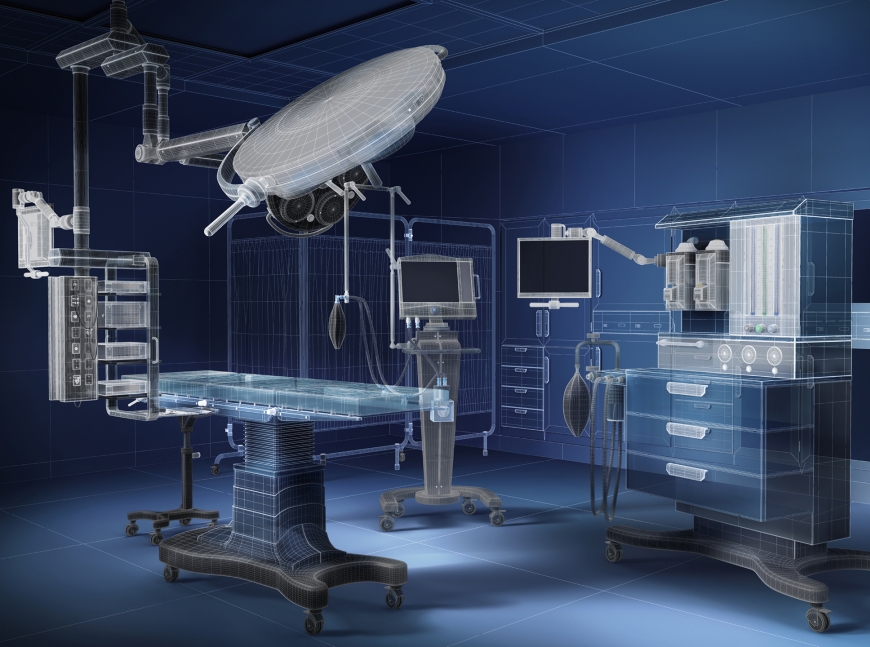 ANAHEIM, Calif. – At Medical Design and Manufacturing (MD&M) West 2017 this week, PolyOne is demonstrating commercial medical products designed and built from its comprehensive portfolio of technologies for the healthcare industry.
"With one of the widest and deepest collections of regulatory-compliant medical polymers and colorants available, we're able to collaborate with manufacturers to help them successfully develop next-generation products," said Cathy Dodd, vice president, marketing, PolyOne. "And thanks to our formulation expertise, we can select from nearly any polymer chemistry to drive that success."
The PolyOne exhibit will feature applications that rely on the following material and additive solutions:
PolyOne Distribution:
• Expert team works with medical device customers to provide a combination of resources, technical understanding and material solutions to help discover the polymer formulations that are ideal for specific applications
Resilience™ HC Rigid Vinyl:
• Designed to withstand broad range of disinfectant exposure
• Provides required flammability and UV performance
• Excellent moldability and surface finish
WithStand™ Antimicrobial Technology:
• Additive that helps hospitals in non-acute care settings where minor lapses in cleaning protocol can lead to medical device performance problems
• Proven performance in engineered medical grade polymers with efficacy against primary known antibiotic-resistant organisms

OnCap™ Lasermarking Additive:
• Enables permanent alphanumeric character, graphic or barcode information for identification that does not fade over time for Unique Device Identification (UDI)
• Provides consistent and efficient marking without altering, damaging or changing electrical or mechanical properties in sensitive medical devices

OnColor™ HC and HC Plus Colorants:
• Regulatory compliant and biocompatible solid colorants
• Enable confidence that brand color choice will perform as expected for regulatory requirements, performance, and conditions of use

Royalite™ Fire-Rated ABS Sheet:
• Helps meet stringent flame rating requirements while creating thermoformed housings and components
• Aesthetically appealing and easily machined and finished
GLS™ Versaflex™ HC Thermoplastic Elastomer:
• Gives OEMs the design freedom to make their own syringe stoppers and improve manufacturing processes versus traditional thermoset rubber stoppers
• Simple, one-step injection molding process versus multiple steps with thermoset rubber
• Streamlines production while increasing margins and profitability
Trilliant™ HC Thermoplastics:
• High-performance formulations with excellent chemical resistance and durability for medical device enclosures
• Available in standard grades, or can be custom formulated from an array of base polymers to meet performance and aesthetic targets

NEU™ Specialty Thermoplastic Polyurethane:
• Formulated to combine elasticity with abrasion and tear resistance for catheter tubing and tips
• Specification processing assists OEMs and processors in delivering solutions that match formulary requirements
PolyOne is exhibiting at MD&M West in Anaheim, California, in booth 2201 from February 7-9, 2017.

About PolyOne
PolyOne Corporation, with 2016 revenues of $3.3 billion, is a premier provider of specialized polymer materials, services and solutions. The company is dedicated to serving customers in diverse industries around the globe, by creating value through collaboration, innovation and an unwavering commitment to excellence. Guided by its Core Values, Sustainability Promise and No Surprises PledgeSM, PolyOne is committed to its customers, employees, communities and shareholders through ethical, sustainable and fiscally responsible principles. For more information, visit www.polyone.com.
# # #

Photo Credit: ©TRG Reality
Photo Caption: At MD&M West 2017, PolyOne is showcasing multiple polymer and colorant solutions for healthcare applications.
EDITORS: For a high-resolution image, please click here: MD&M West 2017
To access PolyOne's news library online, please go to www.polyone.com/news
Media contact
Michelle Maniscalco
Marketing Communications Manager, North America
PolyOne Corporation
+1 440-930-1988
michelle.maniscalco@avient.com