PolyOne Expands in India with New TPE Line and Technology Center
October 16, 2018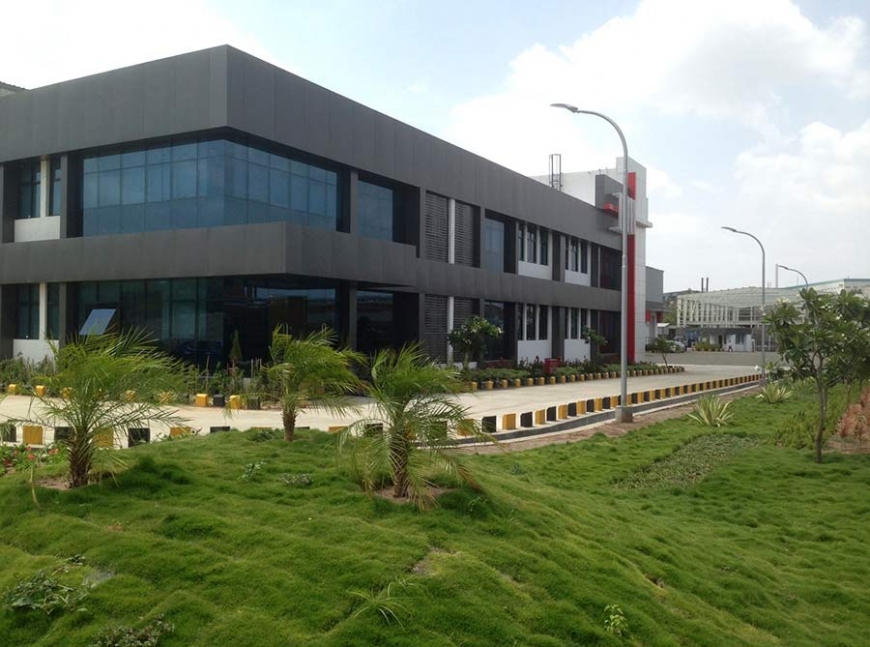 PUNE, India – October 16, 2018 – PolyOne today announced the opening of a new, state-of-the-art thermoplastic elastomer (TPE) production line at its Pune facility in India. In addition, the Company opened a new Technology Center that will house an advanced laboratory for new and existing R&D activities.
The highly automated and dedicated TPE line is the first of its kind in India, and is designed to manufacture GLS™ TPEs exclusively to maintain the highest levels of material quality. Adding this line also increases PolyOne's global footprint for consistent material formulations in all global regions.
Making these materials available locally rather than importing them will improve lead times and the ability to collaborate on custom formulations. Both the new TPE line and Technology Centre are staffed by dedicated and highly skilled associates.
"India is an emerging market with one of the fastest growing economies in the world," said Holger Kronimus, vice president, Europe, at PolyOne. "We are committed to serving the needs of local and multinational manufacturers who operate here, and this recent expansion illustrates that commitment."
PolyOne opened a new facility in Pune in 2014, initially focused on the production of colorant and additive concentrates to serve end markets such as transportation, electronics & electrical, healthcare, wire & cable, and packaging. The company expanded manufacturing capability to include specialty engineered materials last year. With the most recent addition of TPE production, PolyOne enables manufacturers to source all of their specialty polymer requirements from a single domestic source.
"We're now able to better serve our valued customers in India with domestic production of TPEs," said Vikas Vij, managing director, India, at PolyOne. "In addition, our increased technology and sales personnel will help maximize the innovation, collaboration and service we provide to them."
PolyOne will conduct an educational event for customers today, followed by the grand inauguration of the new TPE line and Technology Centre at the PolyOne plant in Pune.
About PolyOne
PolyOne Corporation, with 2017 revenues of $3.2 billion, is a premier provider of specialized polymer materials, services and solutions. The company is dedicated to serving customers in diverse industries around the globe by creating value through collaboration, innovation and an unwavering commitment to excellence. Guided by its Core Values, Sustainability Promise and No Surprises PledgeSM, PolyOne is an ACC Responsible Care® certified company committed to its customers, employees, communities and shareholders through ethical, sustainable and fiscally responsible principles. For more information, visit www.polyone.com.
# # #
EDITORS: For a high-resolution image, please click here: PolyOne India Pune Plant
PHOTO CAPTION: PolyOne Expands in India with New TPE Line and Technology Centre
To access PolyOne's news library online, please go to www.polyone.com/news
Media contact
Michelle Maniscalco
Senior Manager, Marketing Communications
PolyOne Corporation
+1 440-930-1988
michelle.maniscalco@avient.com