PolyOne Enables the Next Generation Wearable Phone & Locator for Kids by Filip Technologies
August 3, 2015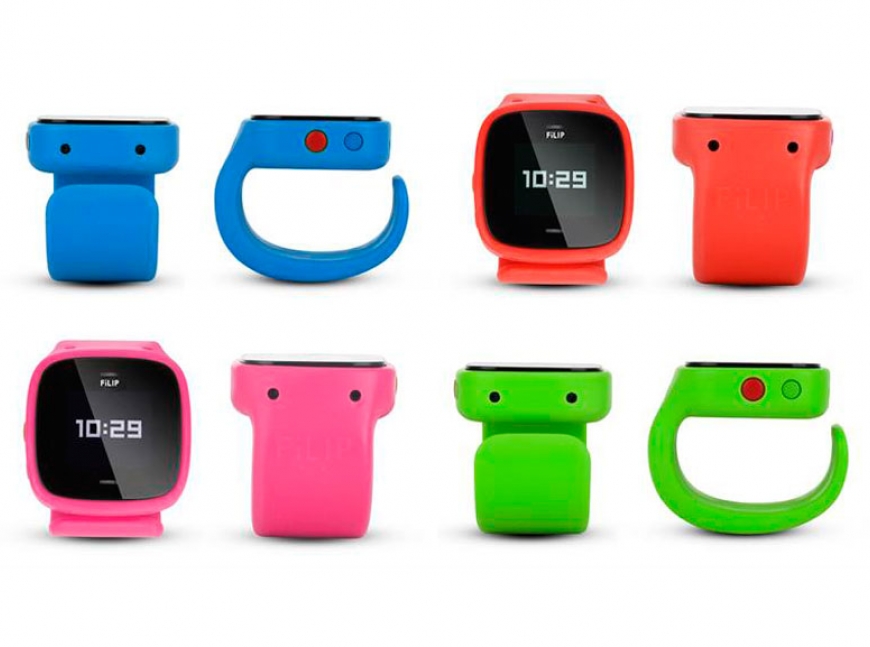 CLEVELAND -- PolyOne Corporation (NYSE: POL) is pleased to announce its collaboration with Filip Technologies on the innovative FiLIP™ 2 wearable phone and locator for children, which helps families stay connected and identify a child's location when separated from a parent.
According to Filip Technologies, the FiLIP 2 uses cell tower location and Wi-Fi triangulation to supplement GPS data, which can more accurately pinpoint a child's location in areas where GPS is limited. The location information is delivered to a smartphone app so a parent can help locate their child. Further enhancing its effectiveness, the FiLIP 2's cellular technology also enables parents and children to communicate with each other using two-way voice functionality to place and receive calls.
The new device utilizes PolyOne's soft-touch GLS™ thermoplastic elastomer (TPE) material that provides smooth, silky texture for comfort. Further, PolyOne colorants bring the material to life with dynamic colors such as Superhero Blue, Watermelon Red, Limesicle Green, and Awesome Orange. PolyOne's specialty TPE and colorant solutions stand up to the demands of active kids during outdoor play and sports, staying bright and maintaining material performance attributes.
"We worked closely with Filip Technologies on this amazing new product, and we are very excited for the FiLIP 2 and its young customers," said Walter Ripple, vice president and general manager, for PolyOne's GLS business unit. "This revolutionary new product demonstrates the value of an integrated material solution that combines comfort, durability and aesthetic appeal to enable important innovations."
About PolyOne
PolyOne Corporation, with 2014 revenues of $3.8 billion, is a premier provider of specialized polymer materials, services and solutions. The company is dedicated to serving customers in diverse industries around the globe, by creating value through collaboration, innovation and an unwavering commitment to excellence. Guided by its Core Values, Sustainability Promise and No Surprises PledgeSM, PolyOne is committed to its customers, employees, communities and shareholders through ethical, sustainable and fiscally responsible principles. For more information, visit www.polyone.com.
About Filip Technologies, Inc.
Filip Technologies, Inc. develops communication and location-based products and services designed to keep families in touch. Its products combine the two most important elements in family mobile offerings – communications and safety. The company's flagship product, FiLIP, is the world's first wearable phone and locator for children. Its patent-pending technology combines cellular voice with geo-location capability in a device small enough to be worn on a wrist. Founded in 2009 by Sten Kirkbak after he briefly lost track of his young son Filip in a shopping mall, Filip Technologies, Inc. is privately held with offices in New York, N.Y. and Raleigh, N.C. For more information, visit www.myfilip.com.
To access PolyOne's news library online, please go to www.polyone.com/news
Investor Relations Contact:
Eric R. Swanson
Director, Investor Relations PolyOne Corporation
+1 440-930-1018
eric.swanson@avient.com
Business Media Contact:
Kyle G. Rose
Vice President, Corporate Communications PolyOne Corporation
+1 440-930-3162
kyle.rose@avient.com
Trade Media Contact:
Michelle Maniscalco
Marketing Communications Manager, North America
PolyOne Corporation
+1 440-930-1988
michelle.maniscalco@avient.com