PolyOne Design and Innovation Solutions Take Center Stage at CHINAPLAS 2019
May 20, 2019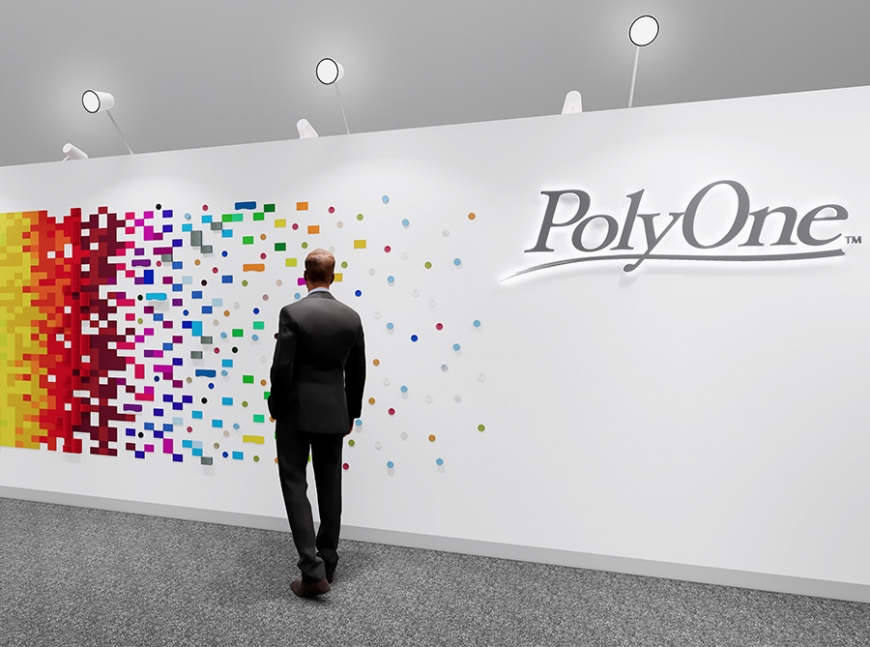 GUANGZHOU, China – May 21, 2019 – At CHINAPLAS 2019 this week, PolyOne is sponsoring Design X Innovation, three events co-located at the fairgrounds that offer inspiration for product designs. This new addition to CHINAPLAS includes a display area called CMF (color, material, finish) Walls, a Design Forum where presenters will discuss sustainability, and finally a Designers' Night networking event.
PolyOne is showcasing its innovative polymer technologies at CMF Inspiration Walls, where experts will be on hand to connect with customers. Featured products include leading-edge materials and colorants that can enhance product appearance, performance and functionality to help solve manufacturing challenges and win competitive advantage in the marketplace.
In addition to the CMF Inspiration Walls, PolyOne will speak at the CMF Design Forum and Designers' Night networking event during CHINAPLAS. On May 23, Pal Shi, senior product manager, Specialty Engineered Materials Asia, will present "Light-weighting, Low VOC & ECO Solutions," a look at how PolyOne's portfolio of sustainable solutions can be used. Bob Lee, marketing director, Color & Additives Asia, will present "Color Matters," an exploration of the way color affects consumers plus the Asia unveiling of PolyOne's newest Color Inspirations 2020 Visionary collection.
"As a leading provider of specialty polymers, we are pleased to showcase our innovative and sustainable solutions that help customers differentiate their products and win in the market," said Woon-Keat Moh, vice president Asia, PolyOne. "Our solutions enhance appearance and performance, and allow more design flexibility across multiple industries.
PolyOne's display features specialized polymer solutions including:
OnFlex™ TPE for Low VOC Odor Solutions, engineered to improve vehicle interior air quality (VIAQ) and reduce volatile organic compounds (VOCs) by 50% and fogging by 35% versus existing TPEs for HVAC applications.
Long Fiber Thermoplastic formulations that can replace metal and remove weight, inspiring designers to create stronger, tougher and lighter products with better performance.
Smartbatch™ Frost Collection, when added to PET resins, can replace spray-on or painted frost effects to provide a soft, cool and icy look with texture for slip-resistance.
OnColor™ FX™ Metallic Effects deliver a long lasting, like-new appearance and a differentiating effect with a higher reflection value.
2020 Color Inspiration Visionary Collection is aligned with global megatrends and includes four progressive and dynamic color palettes.
ColorMatrix™ Ultimate™ UV Light Barrier is a UV absorbing additive technology for PET packaging that extends shelf life for UV sensitive food, beverage, personal care and home cleaning products.
Polymer Distribution Solutions for Healthcare take the guesswork out of material selection for medical devices by offering a broad portfolio of solutions that meet diverse requirements.
Plenstar™ Formulations for FR Cable give telecommunication plenum applications the flame and smoke performance required to meet UL approvals.
Geon™ FX Metal pre-colored vinyl helps customer achieve a beautiful metallic appearance without the limitations, costs and environmental challenges of paint.
PolyOne is showcasing advanced material and colorant technologies at its CHINAPLAS 2019 CMF Inspiration Wall (across from Hall 10.3 Entrance, Zone B) in Guangzhou, China from May 21-24, 2019.
# # #
About PolyOne
PolyOne Corporation (NYSE: POL), with 2018 revenues of $3.5 billion, is a premier provider of specialized polymer materials, services and solutions. The company adds value to global customers and improves sustainability through formulating materials, such as:
Barrier technologies that preserve the shelf-life and quality of food, beverages, medicine and other perishable goods through high-performance materials that require less plastic
Light-weighting solutions that replace heavier traditional materials like metal, glass and wood, which can improve fuel efficiency in all modes of transportation
Breakthrough technologies that minimize wastewater and improve the recyclability of materials and packaging across a spectrum of end uses
PolyOne employs approximately 6,900 associates, is certified ACC Responsible Care® and Great Place to Work®, and is a founding member of the Alliance to End Plastic Waste. For more information, visit www.polyone.com.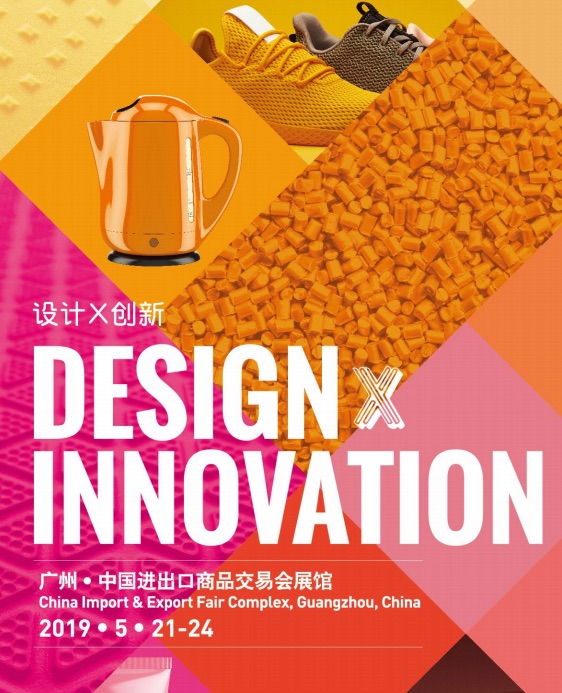 PHOTO CAPTION: PolyOne Design and Innovative Polymer Solutions Take Center Stage at CHINAPLAS 2019
EDITORS: For a high-resolution image, please click here: FOR MEDIA USE ONLY
To access PolyOne's news library online, please go to www.polyone.com/news
Media contacts
Jennifer Huang
Senior Manager, Marketing Communications, Asia
PolyOne Corporation
+86 21 60284888
jennifer.huang@avient.com
Michelle Maniscalco
Senior Manager, Marketing Communications
PolyOne Corporation
+1 440-930-1988
michelle.maniscalco@avient.com