PolyOne to Begin Thermoplastic Elastomer Production in India
February 8, 2018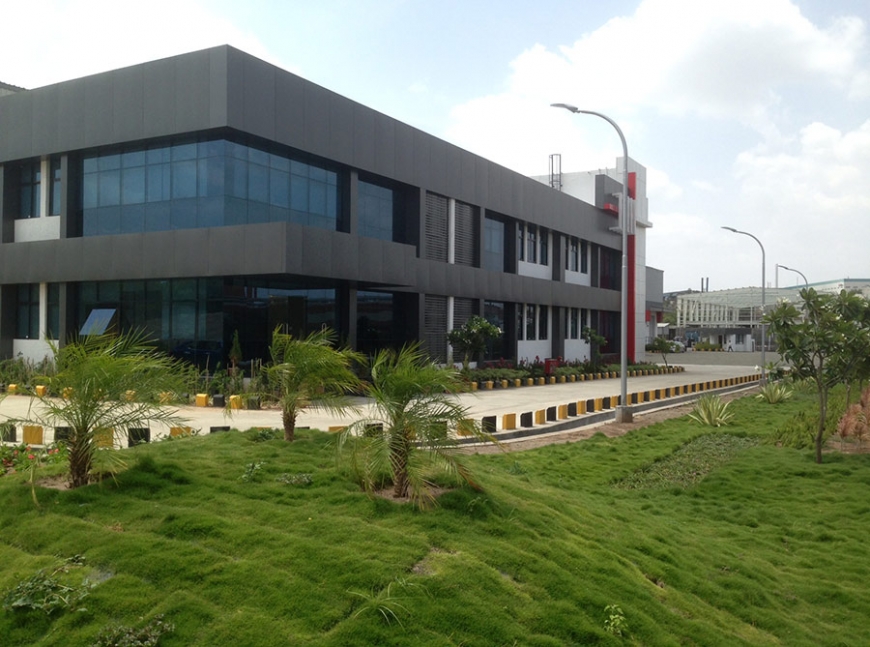 CLEVELAND – February 7, 2018 – PolyOne Corporation today announced it expects to begin production of thermoplastic elastomers (TPEs) this summer at its existing facility in Pune, India. PolyOne currently produces color and additive concentrates and engineered polymer solutions at the Pune facility. Adding TPE production enables the company to support customers in the country even more quickly and with a broader portfolio of domestically manufactured materials.
"This investment at our facility in Pune answers customers' desire for a domestic supplier able to offer expertise in color, engineered materials and thermoplastic elastomers," said Craig Nikrant, president, Specialty Engineered Materials, PolyOne. "We are the only global company to offer all of these domestically produced materials in India. Customers benefit from shorter lead times due to domestic production, and also from our global network of polymer science expertise."
PolyOne opened a new facility in Pune in 2014, initially focused on the production of colorant and additive concentrates to serve end markets such as transportation, electronics & electrical, healthcare, wire & cable, and packaging. The company expanded manufacturing capability to include specialty engineered materials last year. With the most recent addition of TPE production, PolyOne enables manufacturers to source all of their specialty polymer requirements from a single domestic source.
"We're very excited to build upon our momentum in India with domestic production of TPEs," said Vikas Vij, managing director India at PolyOne. "At the same time, we're also increasing our technology and sales personnel to maximize the innovation, collaboration and service we provide to our valued customers."
PolyOne is exhibiting this week (Hall H2/Stand E6) at the Plastindia trade show in Ahmedabad, India, where it will be displaying applications that benefit from its TPEs and other specialty polymers.
About PolyOne
PolyOne Corporation (NYSE:POL), with 2017 revenues of $3.2 billion, is a premier provider of specialized polymer materials, services and solutions. The company is dedicated to serving customers in diverse industries around the globe, by creating value through collaboration, innovation and an unwavering commitment to excellence. Guided by its Core Values, Sustainability Promise and No Surprises PledgeSM, PolyOne is committed to its customers, employees, communities and shareholders through ethical, sustainable and fiscally responsible principles. For more information, visit www.polyone.com.
# # #
EDITORS: For a high-resolution image, please click here: PolyOne India
To access PolyOne's news library online, please go to www.polyone.com/news
Media contact
Michelle Maniscalco
Senior Manager, Marketing Communications
PolyOne Corporation
+1 440-930-1988
michelle.maniscalco@avient.com