PolyOne Advanced Long-Fiber Technology Enables Resol's Award-Winning Furniture Line
October 2, 2014
CLEVELAND – Resinas Olot SL (Resol) recently selected PolyOne's OnForce™ LFT long fiber solutions to replace the aluminum legs on its award-winning Vela table. This innovative solution helped Resol to win two international awards recognizing the inventive design and use of engineering thermoplastics.
"PolyOne is very pleased to work with Resol, helping them explore new possibilities in design and manufacturing and play a part in the success of the Vela table," said Holger Kronimus, vice president Europe and general manager, Specialty Engineered Materials, Europe for PolyOne. "It is exciting to see Resol win these awards and it reinforces our focus on working closely with our customers to enable them to develop truly innovative and unique products."
Working with PolyOne to transition from metal to plastic helped Resol increase its design options, lower overall weight and reduce manufacturing complexity, PolyOne was also able to help Resol achieve excellent aesthetics with molded-in color while eliminating the cost and hassles of painting.
Awards for the Vela table include the German Design Council's Interior Innovation Award 2014, and the International Interior Design Association (IIDA) Best of Category award in its 2014 Product Design Competition.
About Resol
Based in Girona, Spain, the Resol furniture company includes Resinas Olot, a leading global manufacturer of plastic furniture for outdoor, office and residential use, and Plasfur by Resol, which offers injection molding and manufacturing services to customers in various industries. Barcelona Dd, one of the brands offered by Resol, is renowned for its creativity and its use of innovative materials. For more information, visit www.barcelonadd.com or www.resol.es .
About PolyOne
PolyOne Corporation, with 2013 revenues of $3.8 billion, is a premier provider of specialized polymer materials, services and solutions. The company is dedicated to serving customers in diverse industries around the globe, by creating value through collaboration, innovation and an unwavering commitment to excellence. Guided by its Core Values, Sustainability Promise and No Surprises PledgeSM, PolyOne is committed to its customers, employees, communities and shareholders through ethical, sustainable and fiscally responsible principles. For more information, visit www.polyone.com.
# # #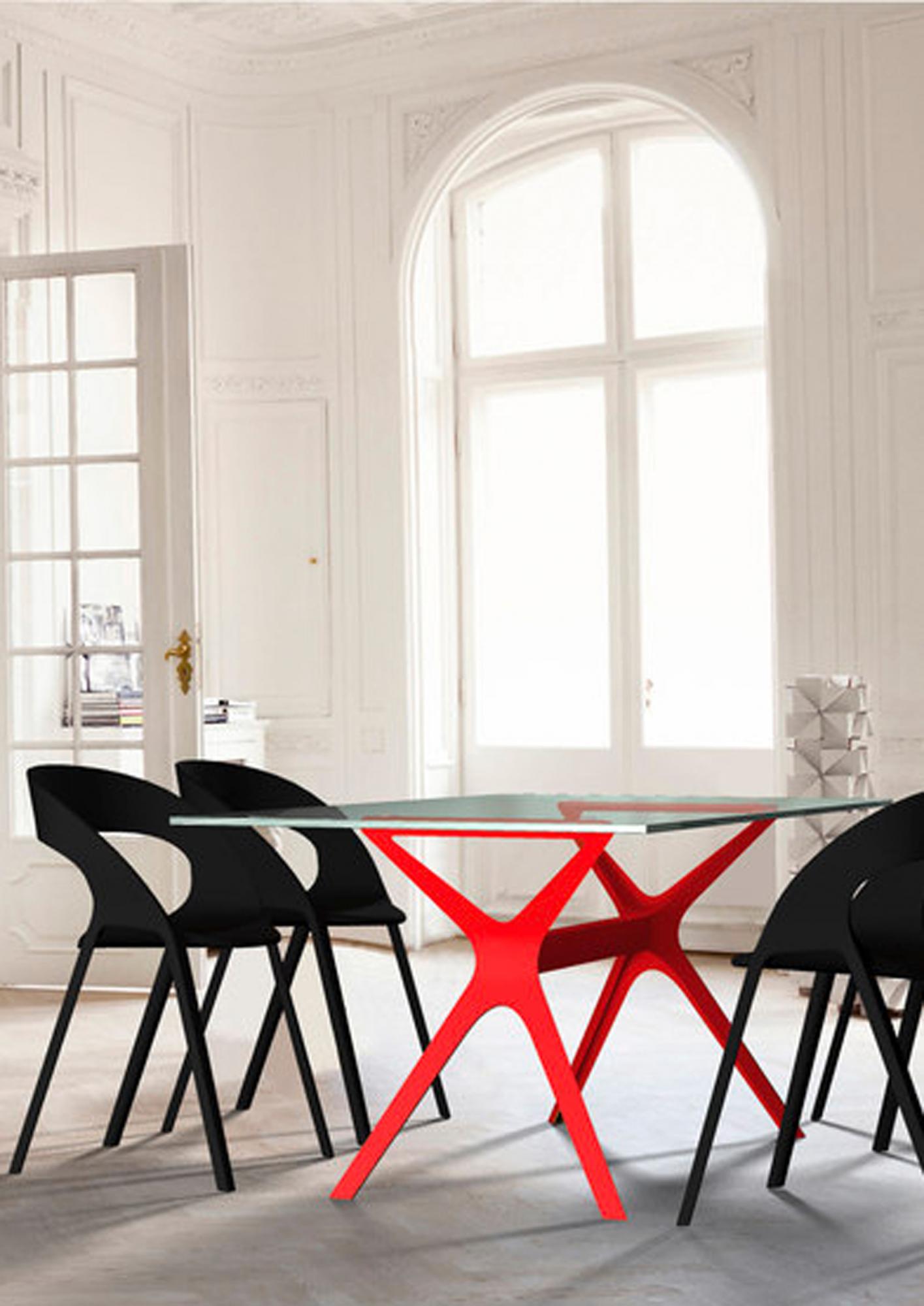 Caption: Award-winning furniture from Resol benefits from metal replacement with OnForce™ LFT long fiber solutions from PolyOne.
To access PolyOne's news library online, please go to www.polyone.com/news
Media contact
Matt Defosse
Marketing Communications Manager, Europe
PolyOne Corporation
+49 6407-907-0386
matt.defosse@avient.com