PolyOne Acquires Gordon Composites and Polystrand
July 26, 2016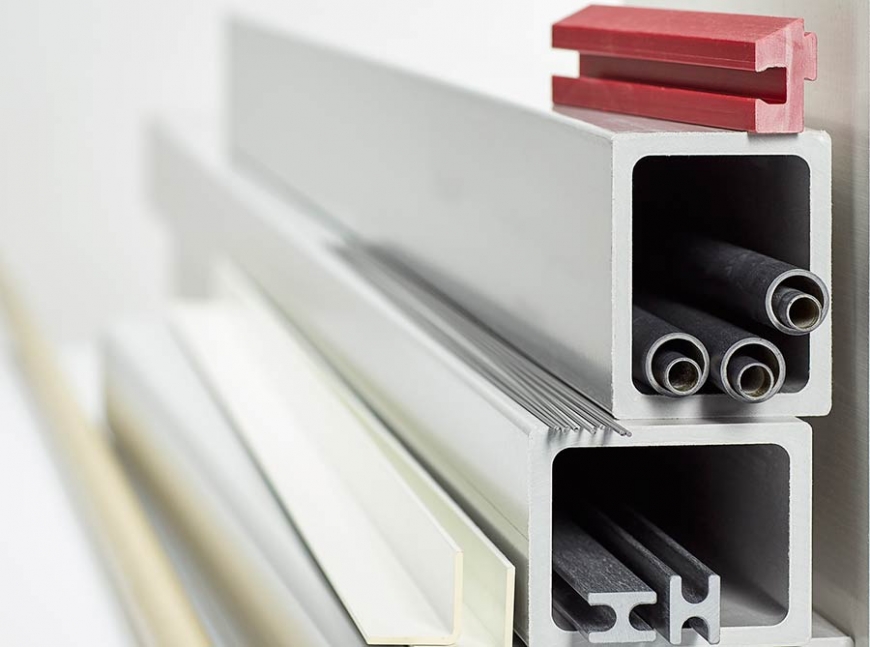 CLEVELAND – July 26, 2016 – PolyOne Corporation (NYSE: POL), a premier global provider of specialized polymer materials, services and solutions, today announced the acquisition of two specialty businesses from Gordon Holdings. The acquired businesses design and produce innovative, lightweight, high-performance solutions, utilizing advanced composite technology and state-of-the-art manufacturing capabilities.
Creates new PolyOne Advanced Composites platform within Specialty Engineered Materials

New continuous reinforced thermoplastic composite capability establishes PolyOne at the forefront of "next generation" composite solutions

Proven invest-to-grow approach to integration will accelerate product development, commercial excellence and service to customers
Bolstering PolyOne's existing portfolio of thermoset composite solutions is the acquisition of Gordon Composites, which develops high strength profiles and laminates for use in vertical and crossbow archery, sports and recreation equipment, prosthetics, and office furniture systems.
The second acquired business, Polystrand, operates on the leading edge of continuous reinforced thermoplastic composite technology, a next generation material science that delivers the high strength and lightweight characteristics of composites, further enhanced with the design flexibility to form more complex shapes. Current application usage includes materials for the aerospace, transportation, outdoor and security and protection markets. Both acquired businesses will join PolyOne's existing portfolio of complementary solutions in a new comprehensive platform to be called PolyOne Advanced Composites.

"With these acquisitions we've built upon our past success and portfolio of composite solutions to now serve our customers more comprehensively than ever before," said Craig Nikrant, president, Specialty Engineered Materials, PolyOne Corporation. "We also have now immediately established PolyOne as a leading innovator and producer of continuous reinforced thermoplastic composite technology. We expect this technology to become a platform of the future for companies whose products demand strength and design flexibility."
The purchase price for both businesses was $85.5 million. The price includes all assets related to the businesses, including intellectual property, trademarks and production assets. PolyOne expects the acquisitions to add $40 million to revenues and be accretive to earnings in 2017.
"Gordon Composites and Polystrand are exceptional businesses that were born and bred through entrepreneurial spirit, innovation and the hard work of dedicated employees over the last 60 plus years," said Mike Gordon, chairman and president, Gordon Holdings, Inc. "We searched for the perfect home as we looked to the future of our businesses – in a global company that shared our passion for customer service. PolyOne was the clear, best choice. It's a highly-respected company where our aspirations, ideals and innovation can flourish, and we can continue to push the limits of composite material science and its many potential uses."
"I'm extremely pleased to have these two great businesses and their employees join the PolyOne team. They are great additions to our growing specialty portfolio, which remains unmatched in the industry," said Robert M. Patterson, chairman, president, and chief executive officer, PolyOne Corporation. "Ultimately, we make these investments for our customers – to deliver their needed innovation and growth. As we invest in these businesses and leverage our commercial and operational excellence, our PolyOne Advanced Composites group will play an important role in achieving our 2020 Platinum Vision."
About PolyOne
PolyOne Corporation, with 2015 revenues of $3.4 billion, is a premier provider of specialized polymer materials, services and solutions. The company is dedicated to serving customers in diverse industries around the globe, by creating value through collaboration, innovation and an unwavering commitment to excellence. Guided by its Core Values, Sustainability Promise and No Surprises PledgeSM, PolyOne is committed to its customers, employees, communities and shareholders through ethical, sustainable and fiscally responsible principles. For more information, visit www.polyone.com.

# # #
To access PolyOne's news library online, please go to www.polyone.com/news.
Media contact
Michelle Maniscalco
Marketing Communications Manager, North America
PolyOne Corporation
+1 440-930-1988
michelle.maniscalco@avient.com