PolyOne Accelerates Design Freedom for Dairy Brands with Novapet PET Light Blocker
May 16, 2016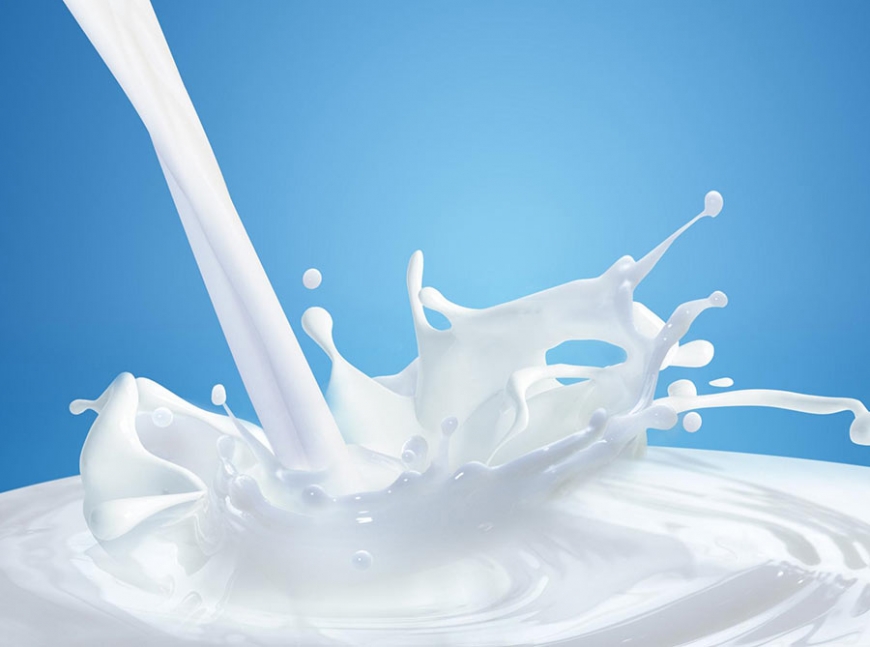 CLEVELAND – PolyOne today announced that its ColorMatrix business has licensed the right to manufacture, market and sell a high-performance light blocking technology for liquid dairy packaging from leading PET resin and concentrate manufacturer Novapet.
Novapet's DCU™ (Dairy Concentrate Ultra) additive protects liquid dairy products packaged in monolayer PET bottles from degrading due to light radiation. Novapet has already established DCU additive as a reliable light-blocking solution, and will retain commercial and manufacturing responsibility for the product in France, Italy, Portugal and Spain. PolyOne will manufacture, market and sell the product as ColorMatrix™ Lactra™ SX Light Blocking Additive in all remaining markets.
"The DCU additive fits perfectly with our existing portfolio of specialty additives for protecting liquid dairy products," explains Bjoern Klaas, general manager, ColorMatrix at PolyOne. "We appreciate Novapet's in-depth understanding of the PET packaging market and its strong focus on product development and innovative product solutions."
David Gonzalez, managing director at Novapet, added, "Novapet is pleased that PolyOne recognizes the value of our DCU product. With our tried and trusted technology and PolyOne's global market penetration, this license agreement is the best solution to grow sales globally."
Traditionally packaged in laminate paper cartons or multilayer HDPE bottles, Ultra High Temperature (UHT) milk products are popular in Europe and have been growing in popularity in Asia and Latin America. As the market expands, dairy processors are looking for ways to differentiate their packaging to engage consumers. Switching to DCU additive-modified PET gives processors this ability, in addition to reduced weight and other cost advantages, because it allows lighter weight, monolayer PET bottles to preserve liquid dairy products.
ColorMatrix Lactra SX is supplied as a solid masterbatch, and provides the ability to tailor the level of light protection by adjusting the dosage (%) to match the needs of each individual product. As an alternative to multilayer preforms, this additive can easily be added to PET using a single-stage process that gives identical light blocking performance at a lower machinery cost. The simpler injection process can also lead to reduced production waste, while lightweighting lowers production costs per bottle.
About Novapet
Novapet is a leading company in the development, manufacturing and distribution of high-performance PET grades for packaging applications. With three PET production plants, the Company manufactures over 260,000 tons of PET resin annually and more than one billion preforms for food and beverage containers. Novapet belongs to Spanish family company Samca Group, holding activities in mining, agricultural, energy, plastics, synthetic fibres and real state promotion, with an annual turnover of nearly 850 million euros.
About PolyOne
PolyOne Corporation, with 2015 revenues of $3.4 billion, is a premier provider of specialized polymer materials, services and solutions. The company is dedicated to serving customers in diverse industries around the globe, by creating value through collaboration, innovation and an unwavering commitment to excellence. Guided by its Core Values, Sustainability Promise and No Surprises PledgeSM, PolyOne is committed to its customers, employees, communities and shareholders through ethical, sustainable and fiscally responsible principles. For more information, visit www.polyone.com.
# # #

Photo Caption: ColorMatrix™ Lactra™ SX enables liquid dairy brands to take advantage of monolayer PET bottles for unparalleled design freedom.
Photo Copyright: ©ThinkStock
EDITORS: For a high-resolution image, please click here: Lactra™ SX
Media contacts
Naomi Peck
Marketing Communications Manager
PolyOne Corporation
+44 151-547-6018
naomi.peck@avient.com
Michelle Maniscalco
Marketing Communications Manager, North America
PolyOne Corporation
+1 440-930-1988
michelle.maniscalco@avient.com