PlanetPak™ Delivery System Reduces Waste and Improves Recyclability
June 24, 2014
BEREA, Ohio – PolyOne ColorMatrix, a global leader in liquid color and additives for plastics,has launched the PlanetPak™ liquid delivery system, the latest in its line of eco-friendly packaging solutions, helping customers reach their environmental goals.
"While traditional drums and pails often end up in landfills, the PlanetPak system is easy to dispose of and recycle," said Seth Tomasch, general manager, PolyOne ColorMatrix. "This new system also delivers up to 99% product recovery when used in conjunction with our FlexCart volumetric dosing equipment."
With a design that features a corrugated cardboard outer box, PlanetPak also includes a recyclable 25-liter (5.5 gallon) polyethylene inner liner. Easy to transport, handle and store, this packaging system improves material handling safety while still efficiently delivering the high quality colorant stored within it.
The PlanetPak's shape means that it can be placed edge-to-edge for more efficient use of space during transport and storage, unlike cylindrical drums and pails. Once the contents have been consumed, boxes and liners are easily flattened for recycling.
About PolyOne
PolyOne Corporation, with 2013 revenues of $3.8 billion, is a premier provider of specialized polymer materials, services and solutions. The company is dedicated to serving customers in diverse industries around the globe, by creating value through collaboration, innovation and an unwavering commitment to excellence. Guided by its Core Values, Sustainability Promise and No Surprises PledgeSM, PolyOne is committed to its customers, employees, communities and shareholders through ethical, sustainable and fiscally responsible principles. For more information, visit www.polyone.com.
# # #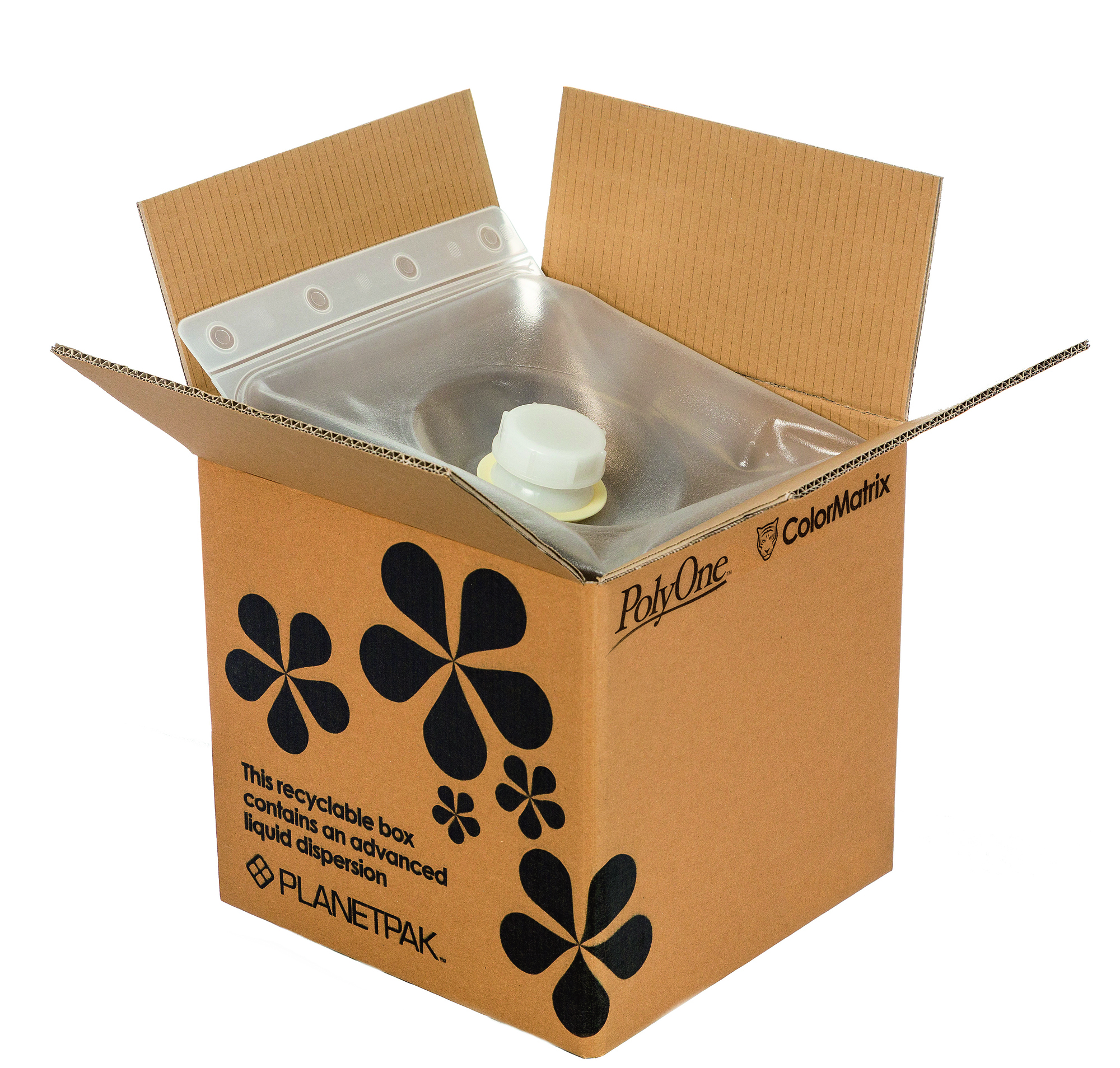 To access PolyOne's news library online, please go to www.polyone.com/news.
Media contact
Peter Bredenkamp
Senior Marketing Communications Specialist
PolyOne ColorMatrix
+44(0)7794 006170
peter.bredenkamp@avient.com