New Zodiac™ Aquarius™ Water-Based Inks Unveiled at ISS Long Beach
January 18, 2019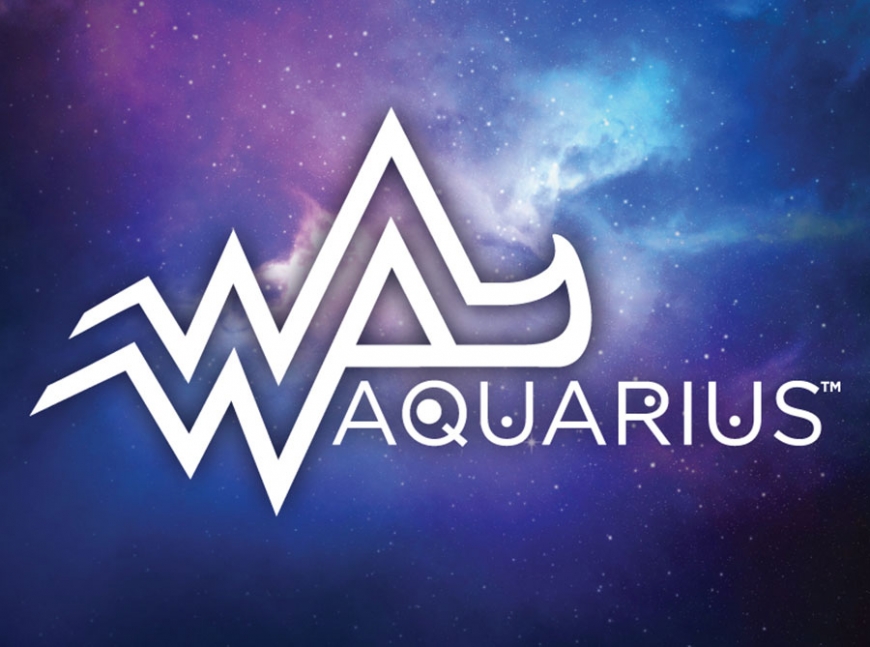 LONG BEACH, CA – January 18, 2019 – At the 2019 Imprinted Sportswear Show (ISS), PolyOne is launching its new range of Aquarius™ water-based screen printing inks as part of the Zodiac™ collection. The Zodiac brand represents a new generation of eco-conscious inks designed to provide screen printers with an array of solutions to meet a wide range of apparel brand performance needs.
Aquarius is the first new ink in the Zodiac series, and demonstrates PolyOne Specialty Inks' commitment to meet growing demands for sustainable alternatives. Formulated to meet the environmental initiatives of apparel brands, all Zodiac inks feature no compromises to on-press performance and durability.
To develop Aquarius water-based inks, the PolyOne team combined the deep-rooted expertise and technological resources of the Wilflex, Rutland, Union Ink, Printop, and QCM ink brands. "We are thrilled to showcase the efforts of this integrated team in creating this new product," said Tito Echiburu, general manager, PolyOne Specialty Inks. "The Zodiac portfolio of eco-conscious inks is the first of its kind, and we are excited to share the Aquarius™ water-based technology range during the 2019 ISS show."
The Zodiac Aquarius range of water-based inks includes high solids, discharge, high mesh, soft base, and special effect inks, and has been formulated to provide very soft, yet vibrant prints, while meeting stringent compliance and regulatory requirements.
Visit the PolyOne™ Specialty Inks booth 1413 at the ISS Show January 18 – 20, 2019to explore the new product line and view live printing demonstrations throughout the show.
HIGHLIGHTS for Zodiac Aquarius Ink Technologies
High solids inks are high opacity, flexible inks which meet the durability requirements of sport brands
Discharge inks allow printers to achieve bright discharge whites and colors, and are available in non-formaldehyde-containing ranges
High mesh base and opaque inks are formulated to achieve fine tonal detail, and bright color on high mesh counts
Soft base inks are designed to produce bright prints on white- or light-colored garments without affecting hand feel
Special effect inks are ready-for-use water-based effects which can be used to enhance prints and differentiate designs
All Zodiac Aquarius inks comply with the Pantone® system of colors and are available in the PolyOne IMS 3.0 color matching system
Inks in the Zodiac Aquarius portfolio are formulated to meet requirements of the Zodiac Aquarius Restricted Substance List (RSL)
About PolyOne
PolyOne Corporation, with 2017 revenues of $3.2 billion, is a premier provider of specialized polymer materials, services and solutions. The company is dedicated to serving customers in diverse industries around the globe by creating value through collaboration, innovation and an unwavering commitment to excellence. Guided by its Core Values, Sustainability Promise and No Surprises PledgeSM, PolyOne is an ACC Responsible Care® certified company committed to its customers, employees, communities and shareholders through ethical, sustainable and fiscally responsible principles. For more information, visit www.polyone.com.
# # #
EDITORS: For a high-resolution image, please click here: Zodiac Aquarius Waterbased Inks
PHOTO CAPTION: PolyOne Specialty Inks collection of Zodiac Aquarius waterbased inks are designed to meet sustainability and performance demands.
To access PolyOne's news library online, please go to www.polyone.com/news
Media contact
Michelle Maniscalco
Senior Manager, Marketing Communications
PolyOne Corporation
+1 440-930-1988
michelle.maniscalco@avient.com