New Website Showcases Construction Colorants for Pools and More
October 31, 2019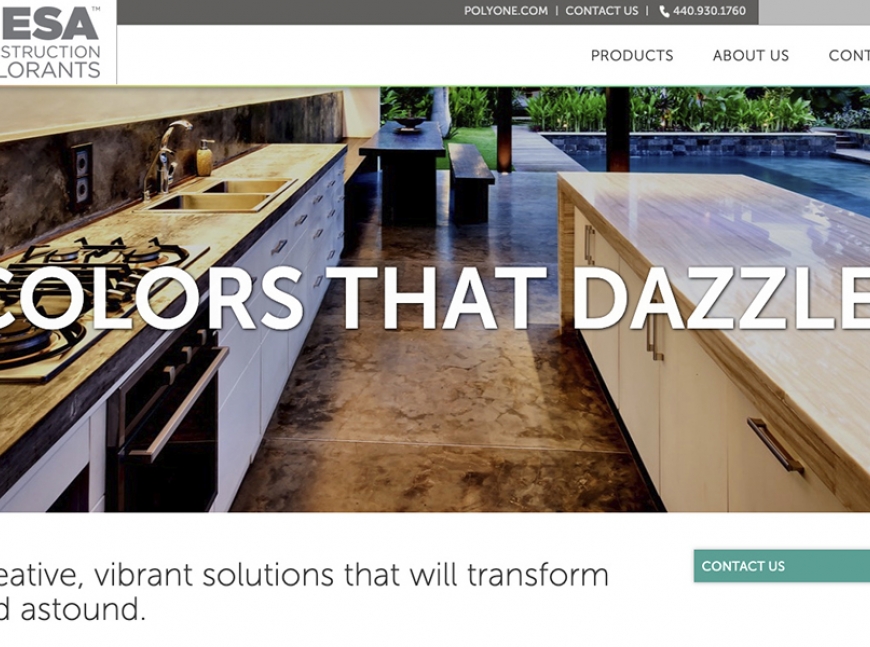 CLEVELAND, OH – October 31, 2019 – PolyOne has announced the launch of a new website supporting its unique line of Mesaä construction colorants.
The site, located at www.mesaconstructioncolors.com, features cementitious colors and finishes for building and construction applications, such as in-ground pools or concrete flooring. Each product is showcased on the site with vivid color palettes that include clickable sample 'chips' for greater visualization.
"PolyOne is a key supplier of polymers to the building and construction industry, but our newer line of Mesa construction colorants expands our market presence even further," said Kevin Jones, general manager, PolyOne Color & Additives, Americas. "We are excited to bring our resources and technical expertise to this niche market, and are pleased to support our customers with this product-focused website."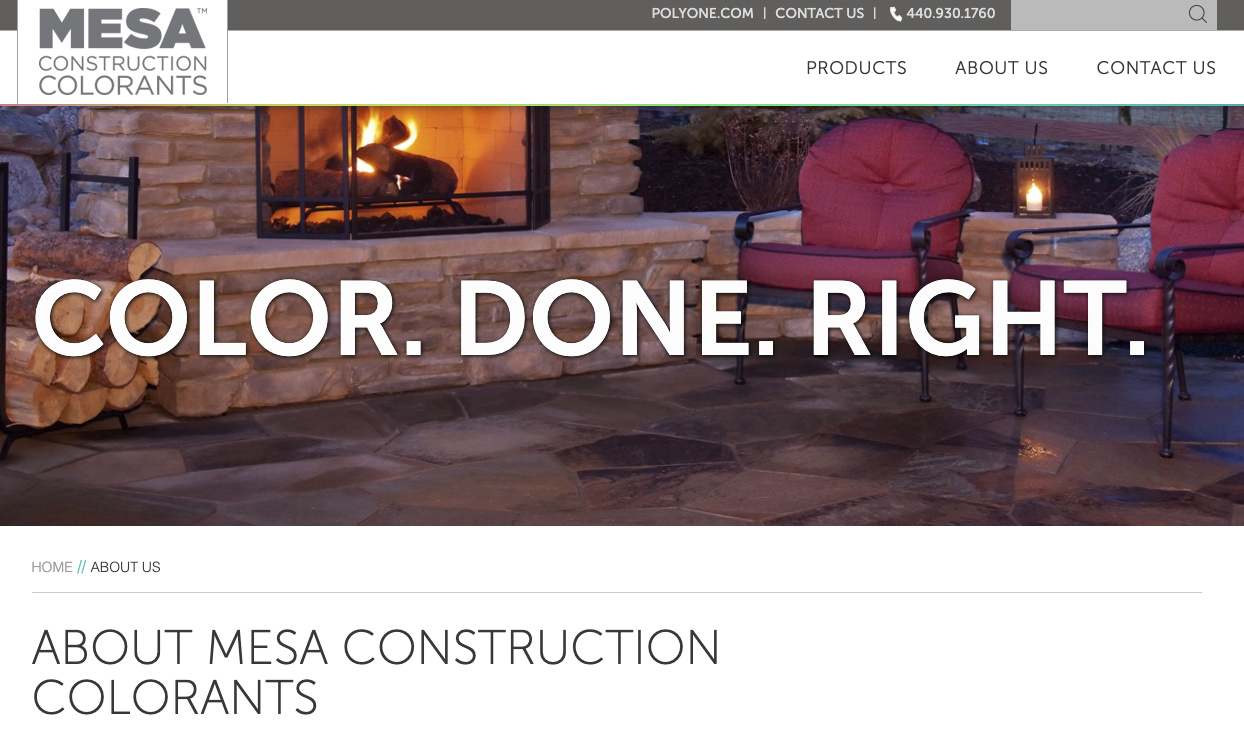 Caption: The new Mesa Construction Colors website is designed to be a helpful product resource.
About PolyOne
PolyOne Corporation (NYSE: POL), with 2018 revenues of $3.5 billion, is a premier provider of specialized polymer materials, services and solutions. The company adds value to global customers and improves sustainability through formulating materials, such as:
Barrier technologies that preserve the shelf-life and quality of food, beverages, medicine and other perishable goods through high-performance materials that require less plastic
Light-weighting solutions that replace heavier traditional materials like metal, glass and wood, which can improve fuel efficiency in all modes of transportation
Breakthrough technologies that minimize wastewater and improve the recyclability of materials and packaging across a spectrum of end uses
PolyOne employs approximately 6,900 associates, is certified ACC Responsible Care® and Great Place to Work®, and is a founding member of the Alliance to End Plastic Waste. For more information, visit www.polyone.com.
# # #
EDITORS: For a high-resolution image, please click here: FOR MEDIA USE ONLY
To access PolyOne's news library online, please go to www.polyone.com/news
Media contact
Michelle Maniscalco
Senior Manager, Marketing Communications
PolyOne Corporation
+1 440-930-1988
michelle.maniscalco@avient.com